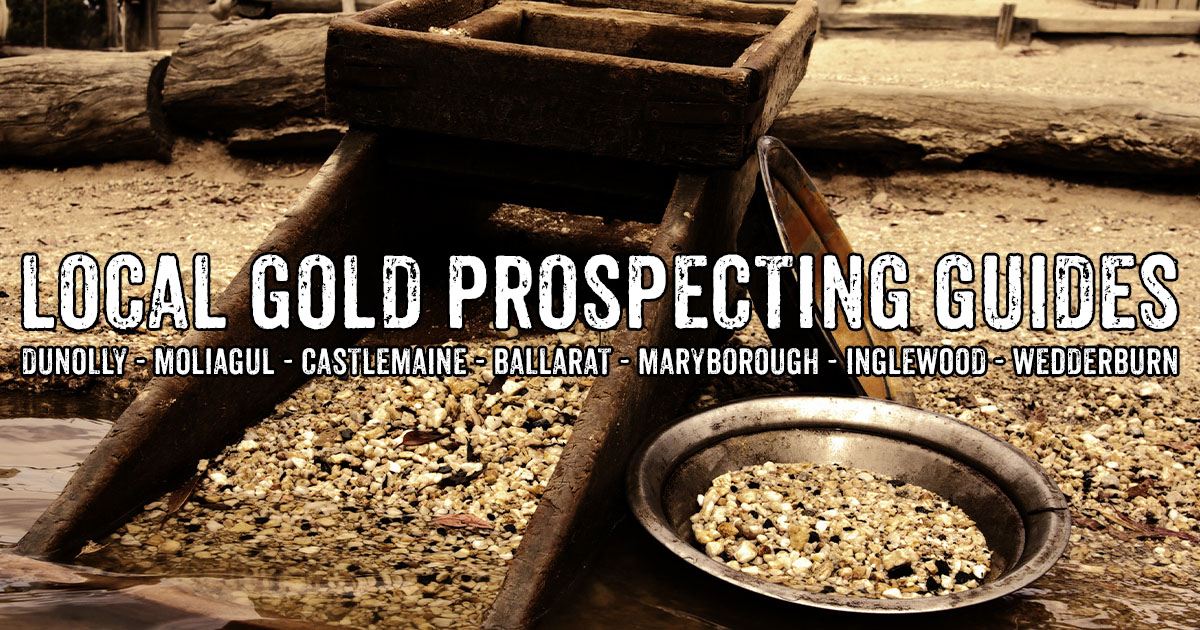 Are you looking to try your luck gold detecting, panning or sluicing in the Victorian Goldfields? People have been prospecting for gold in the
Victorian Goldfields
since the 19th century gold rush saw the entire state turned upside down with gold fever! Many of the world's largest alluvial gold nuggets were found in the area, and modern day prospectors continue to make significant gold discoveries throughout the region today.
These handy online gold prospecting guides provide useful information on local spots for detecting, panning and sluicing, maps for the area, local gold shops and detector hire, free campgrounds nearby, and interesting gold mining history.
The gold detecting, panning and sluicing guides currently focus on the following areas:
Dunolly and Moliagul
Castlemaine
Ballarat
Maryborough
Inglewood and Wedderburn
Dunolly and Moliagul gold prospecting guide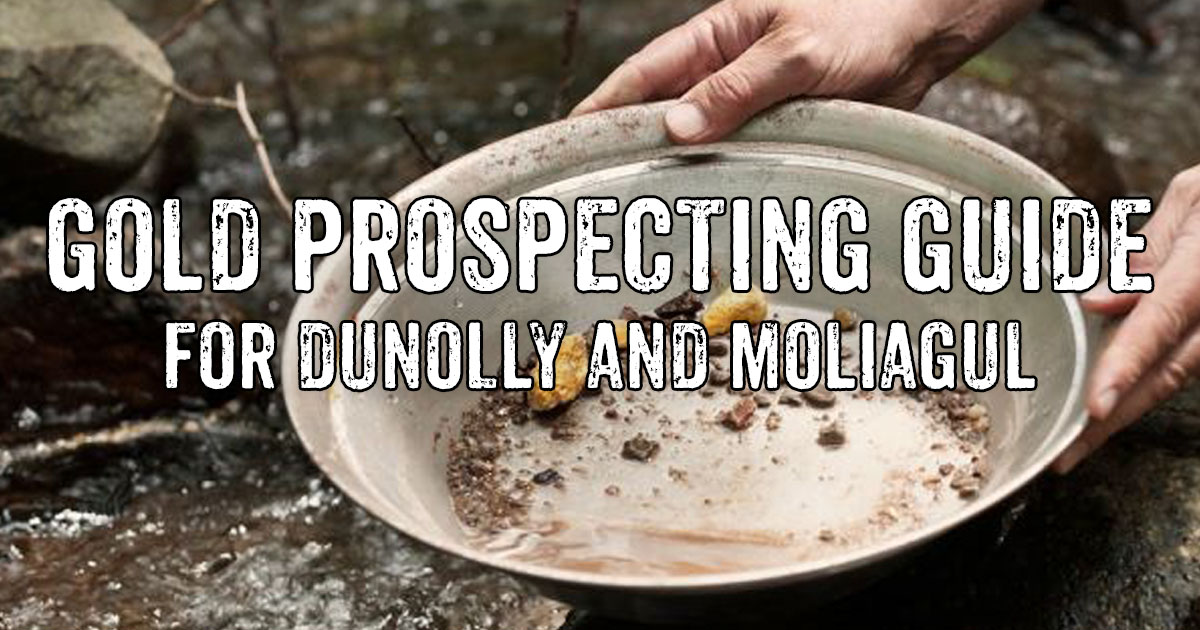 World-famous for the 1869 discovery of the Welcome Stranger gold nugget, the areas around Dunolly and Moliagul are a renowned destination for gold prospecting. Filled with old diggings, historic sites and extensive areas of bushland, the region continues to produce regular gold nugget discoveries to this day.
Castlemaine gold prospecting guide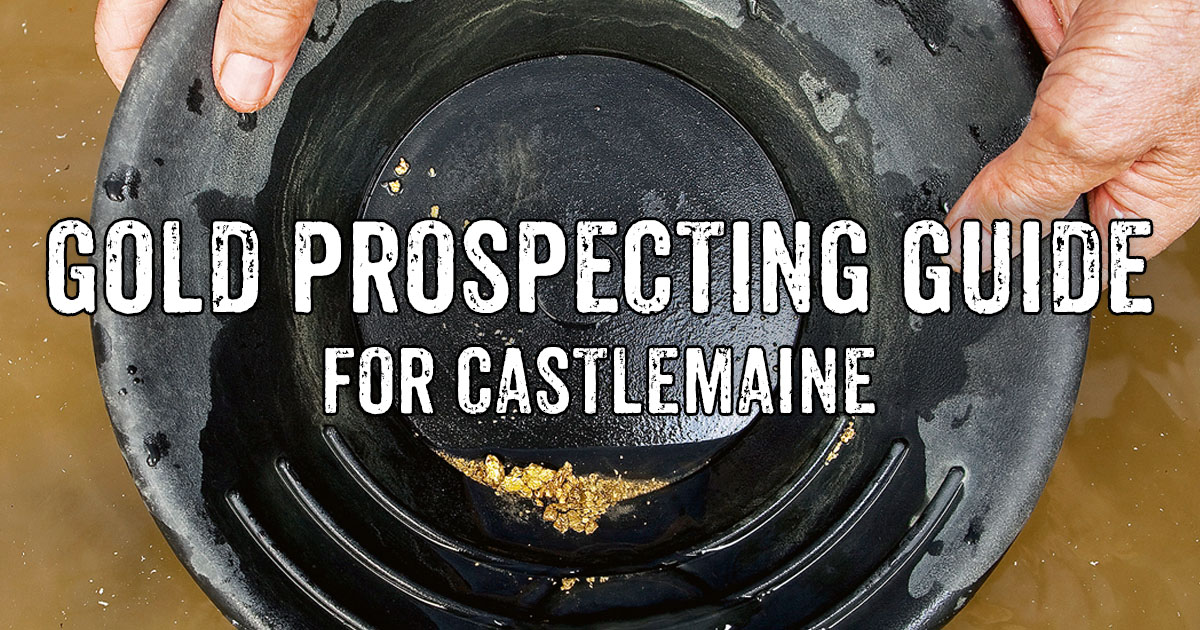 During the gold rush, thousands upon thousands of people rushed to this area (then known as the Mount Alexander Diggings) seeking to strike their fortune on one of the richest shallow alluvial goldfields in the world! The region remains a popular destination for gold prospecting to this day, and is filled with fascinating ruins and remnants from the gold rush throughout the remarkable Castlemaine Diggings National Heritage Park.
Ballarat gold prospecting guide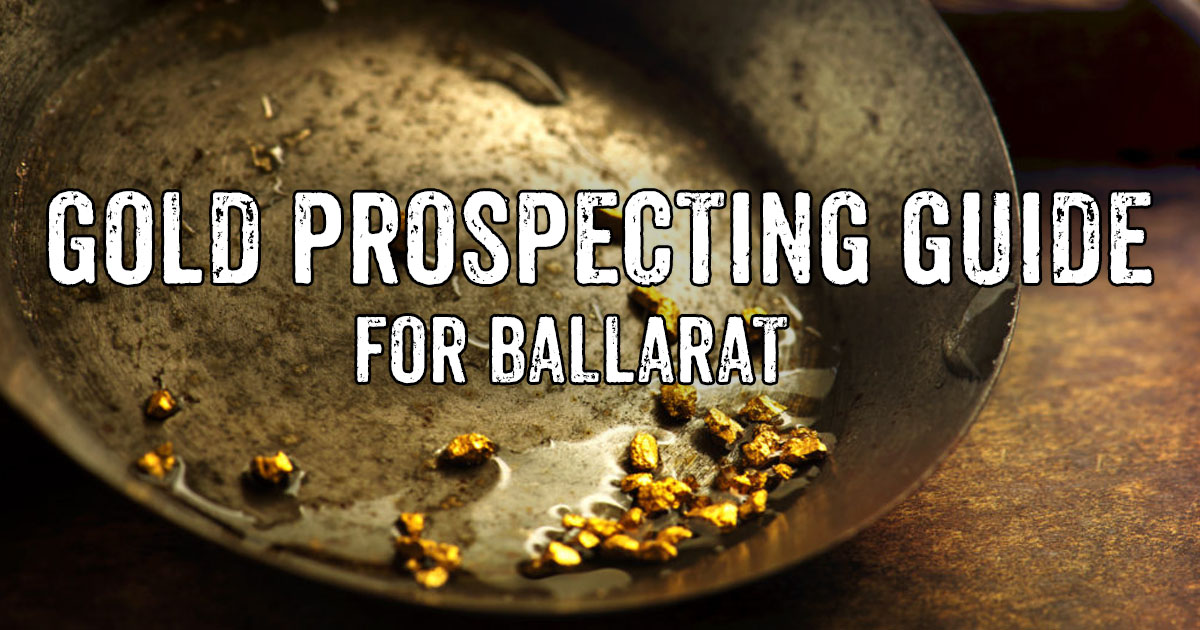 The Ballarat region is world famous for the huge alluvial gold nugget discoveries which continue to hit the news today! Ballarat and surrounds is a fantastic area for gold detecting, panning and sluicing, with popular areas including Enfield and Creswick.
MARYBOROUGH GOLD PROSPECTING GUIDE
Maryborough is a popular destination for gold prospectors. Countless gold nuggets have been found throughout the region since the 1850s, with significant discoveries still being unearthed today! The town is surrounded by state forests and old diggings, and although the small creeks and gullies can be quite dry there are plenty of mining dams throughout the bush which can be used for panning and highbanking.
Inglewood and Wedderburn gold prospecting guide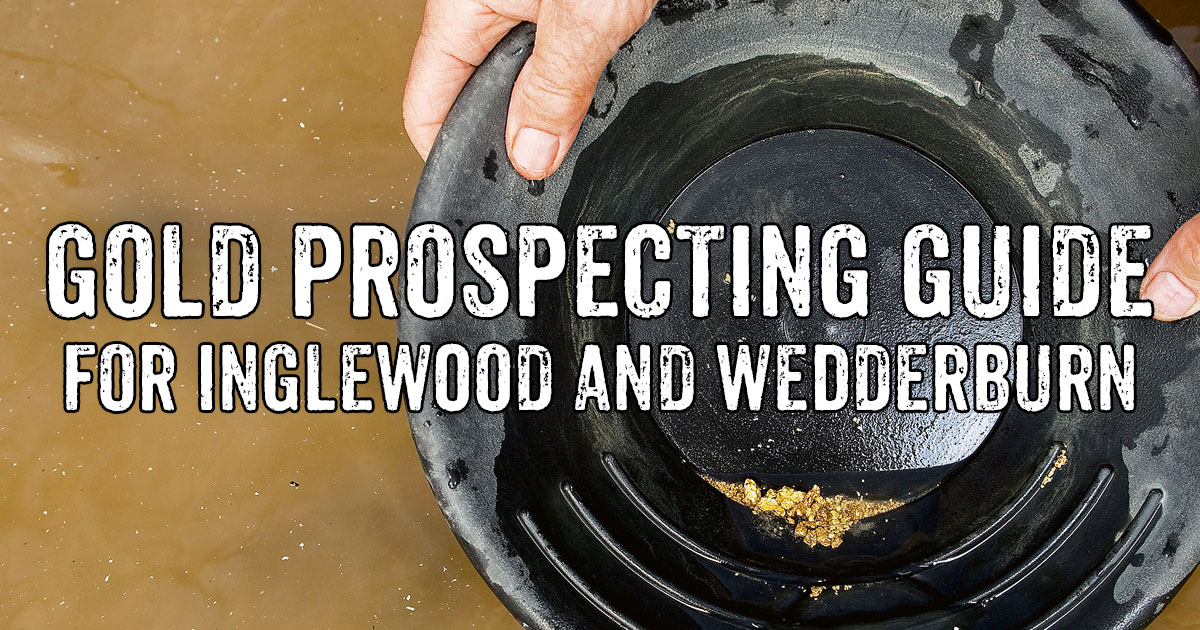 The areas around Inglewood and Wedderburn are famous for their history of massive gold discoveries, including the unforgettable Hand of Faith, and the region remains a popular destination for gold prospectors to this day.
More online resources for gold prospecting in the Victorian Goldfields
GREEN AND GOLD PROSPECTING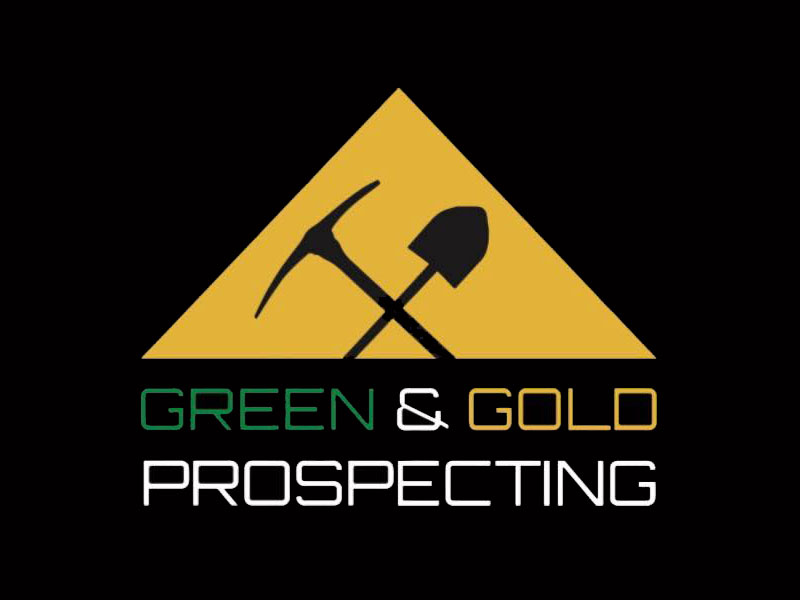 Are you looking for in-depth gold prospecting training, tips and tricks in Victoria's Golden Triangle?
Green and Gold Prospecting
provide exclusive one on one gold prospecting tours and training days, specialising in the Bendigo and Castlemaine regions. Great to book on your own or as a fun day out with the family, a training session with Green and Gold Prospecting offers valuable insight into the world of gold prospecting, and equips you with the knowledge you need to successfully search for gold on your own.