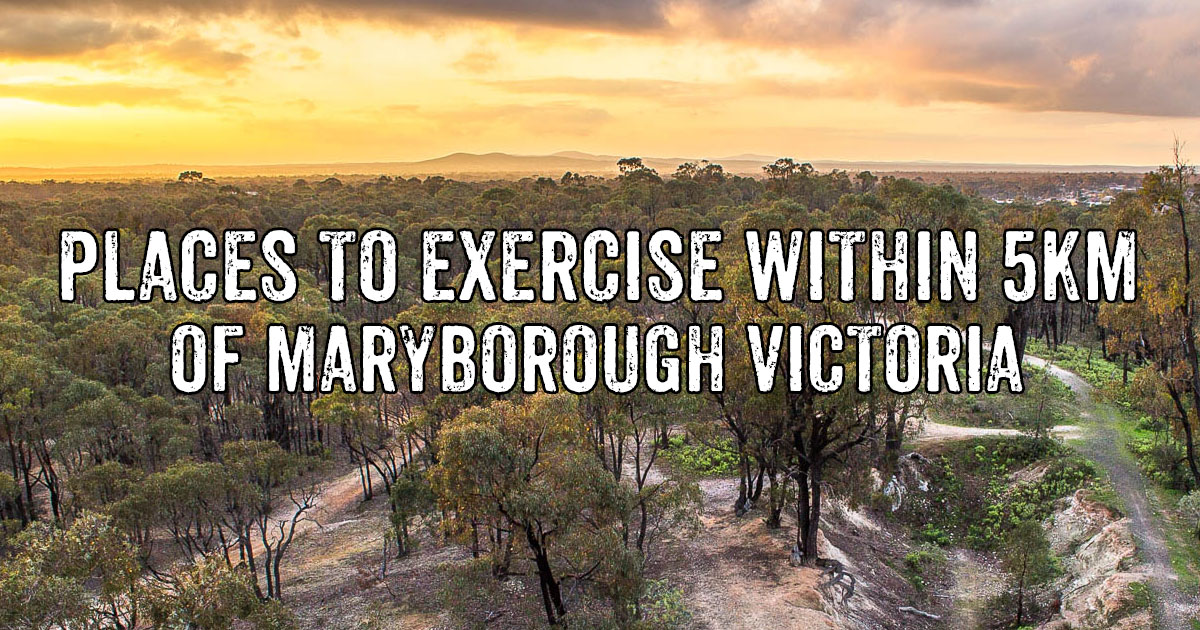 With a 5km travel limit now in place for exercise within Regional Victoria, you may be searching for some new places close to home for bushwalking and cycling. Fortunately there are some fantastic tracks to check out in the bush surrounding Maryborough! Take a look at the following list to discover some great places to exercise within 5 km of town.
Before you head out, check to ensure these places are within 5 km of your actual home address.
Goldfields Reservoir
Goldfields Reservoir is a peaceful lake on the outskirts of Maryborough which features a 1.7 km scenic circuit walk. The walking track circles the entire reservoir and features multiple bridges, interesting hand made wooden barriers, wetland areas and water views. Old gold diggings line the tracks around the far end of the reservoir.
Craigie State Forest Dam and Walking Track
Bristol Hill Historic Area
Lake Victoria
This gorgeous ornamental lake in Maryborough is celebrated for its resident swans, beautifully forested islands, and scenic walking track. A well formed gravel walking/cycling track travels in a circuit around the lake with abundant varieties of trees and water birds to see along the way.
Carisbrook Reservoir
The seasonal Carisbrook Reservoir lies within the Craigie State Forest between Carisbrook and Maryborough, and is a great place for bushwalking. The reservoir typically dries up through summer, but fills back up again through late autumn, winter and spring. A narrow bush road travels along the top of the dam wall, making a great walking track and offering scenic views over the water. The reservoir is surrounded by old gold diggings and there are several historic mine sites located close by.
Maryborough Velodrome
Bull Gully Aboriginal Rock Wells
Battery Dam and Distillery
Whirrakee Drive Lake Gardens
This small ornamental lake is located around the intersection of Whirrakee Drive and Park Road. A scenic walking track takes you on a peaceful stroll through the picturesque gardens, and the lake is home to several species of birds.
Phillips Botanical Gardens
Also of interest