Are you searching for the perfect gift for the gold prospector in your life? The following list offers a huge variety of gift ideas for anyone who's been struck with gold fever.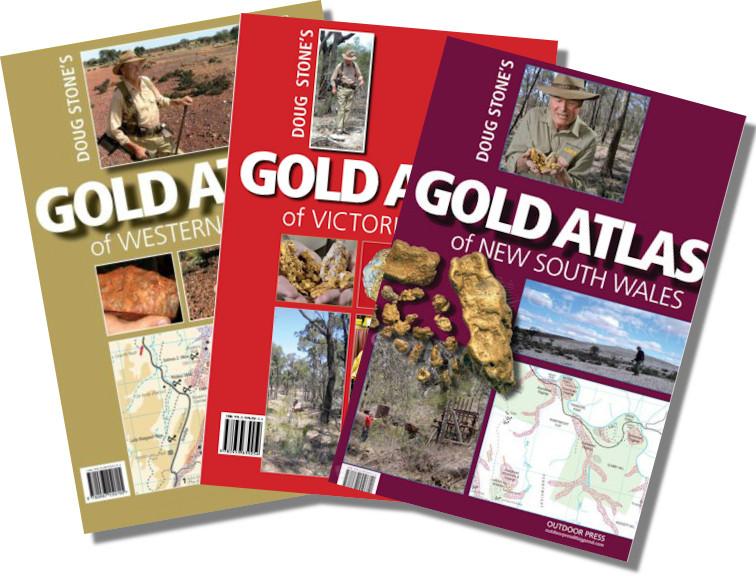 Several gold shops offer a wide variety of gold related books and guides in their online stores, click the following links to browse through their book sections.
CLOTHES AND GEAR for women with gold fever
Chicks with Picks Australia

Chicks with Picks Australia is a fantastic new clothing label created specifically for women with gold fever! Based right here in the Victorian Goldfields, Chicks with Picks offer a wide range of items including hoodies, rain jackets, t-shirts, singlets, gear bags, boot protectors, masks, and more.
GOLD DISPLAY CASES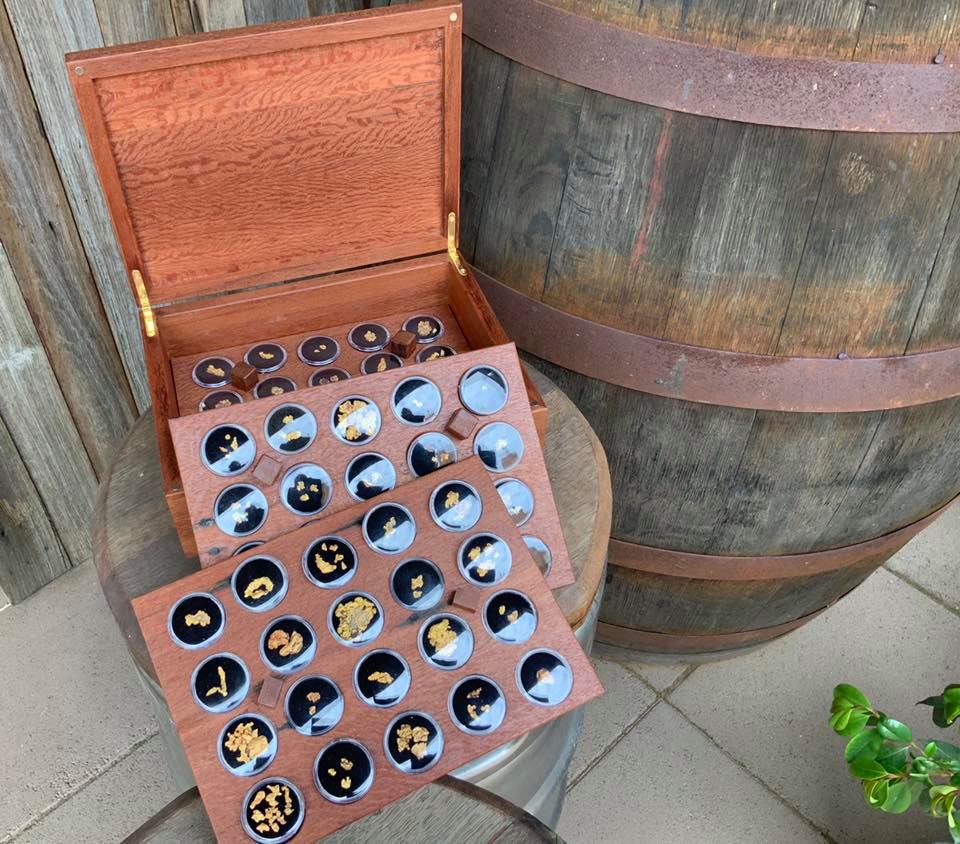 Beautiful handmade gold display boxes, made of solid hardwood . No two boxes are the same, perfect way to store your gold in a neat wooden display box.
magazine subscription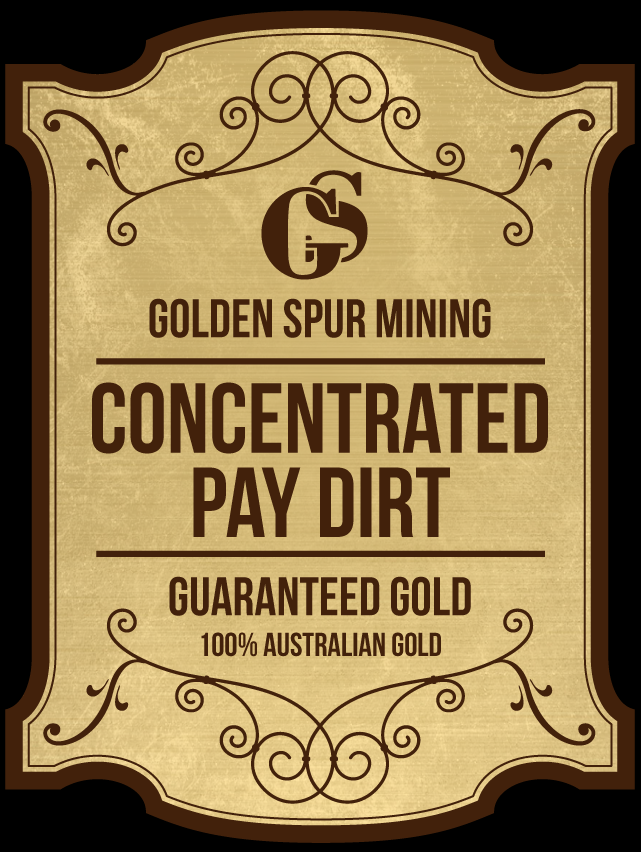 Great for a novelty gift or for panning practice, paydirt is a small package of dirt which contains gold or other gems.
gold nuggets and raw gold jewellery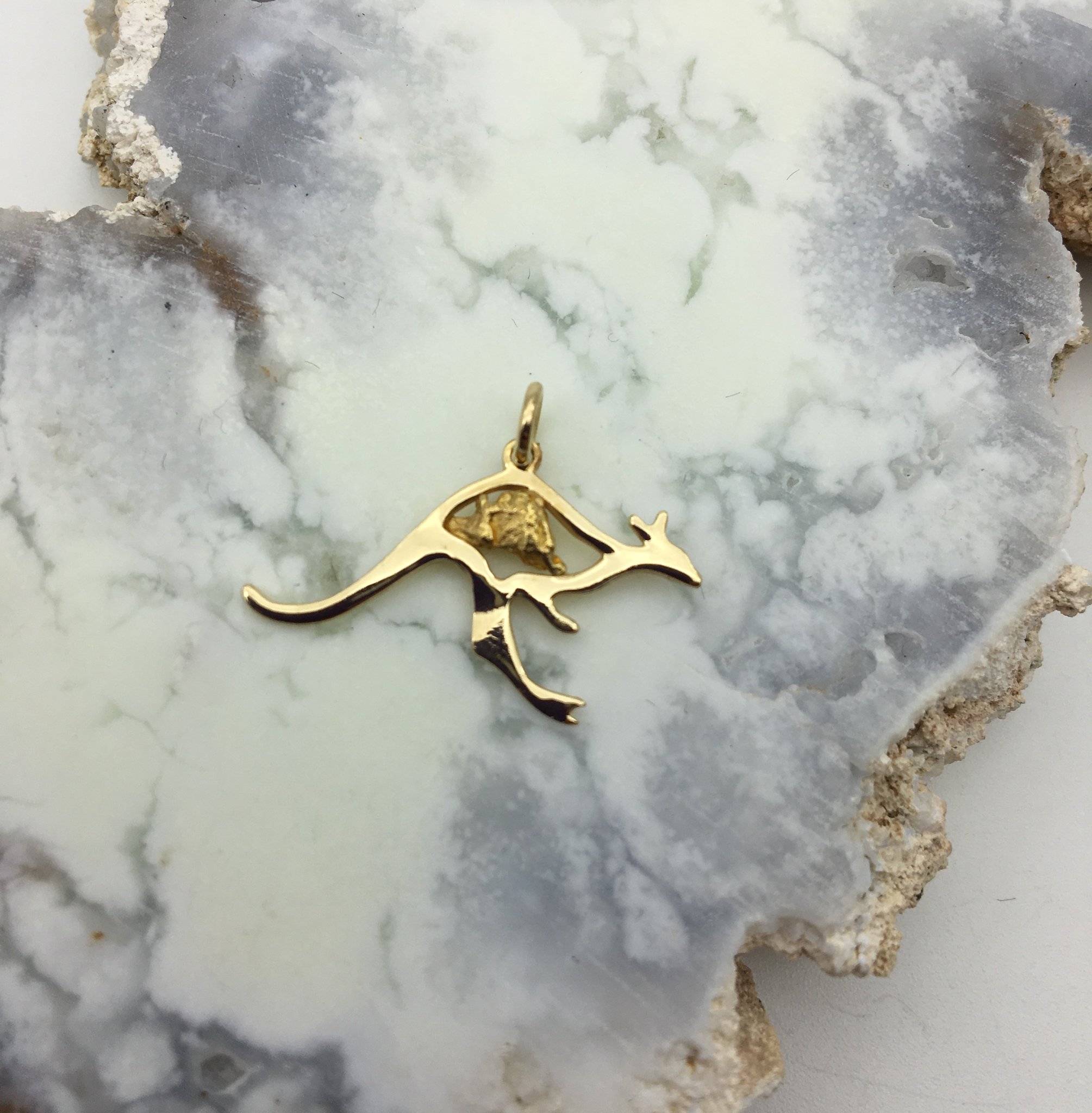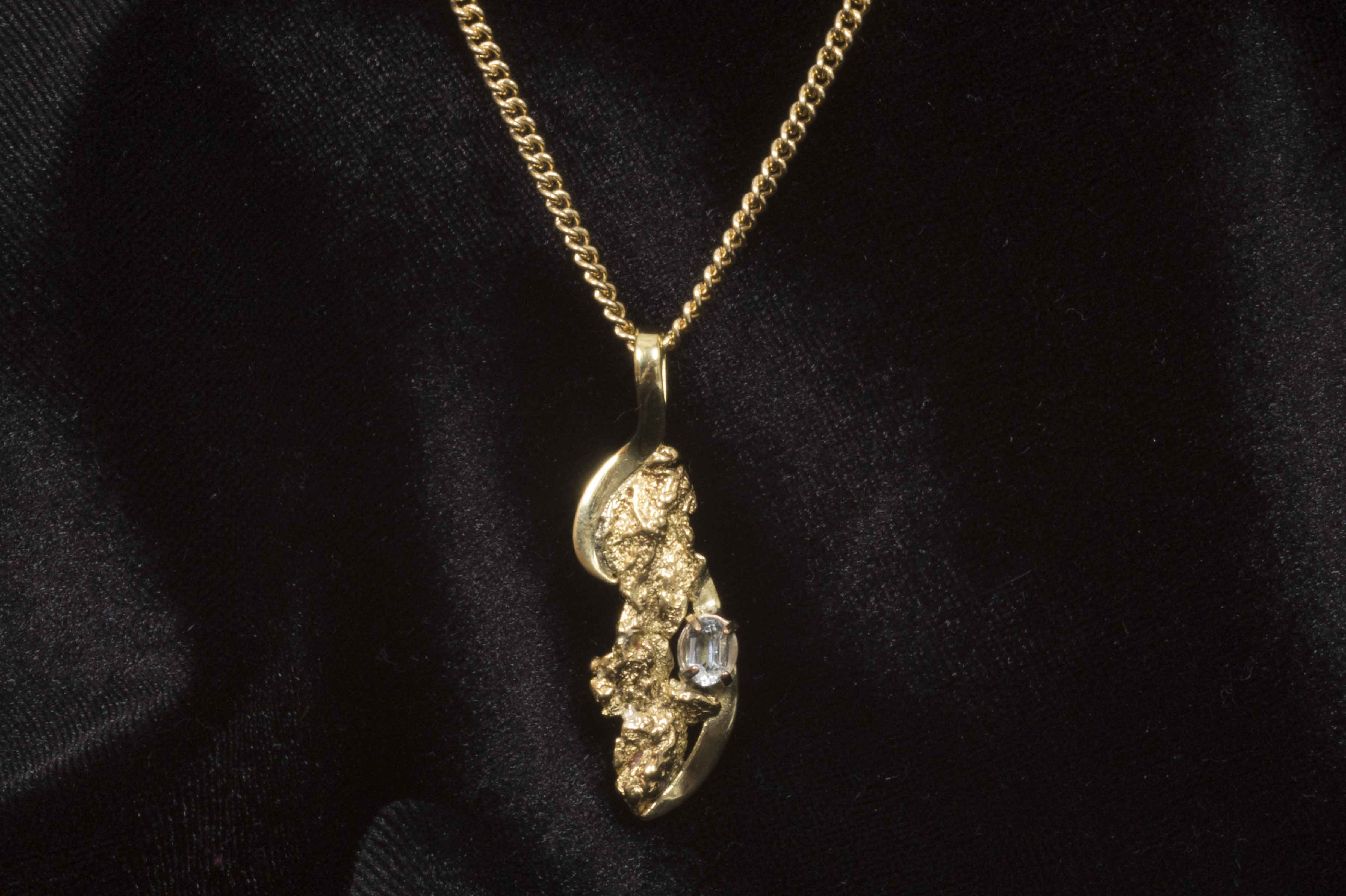 Raw Gold Nuggets and Jewellery are a family-owned company who offer a wide range of stunning natural gold nuggets and jewellery. Each piece is unique and showcases gold's natural beauty.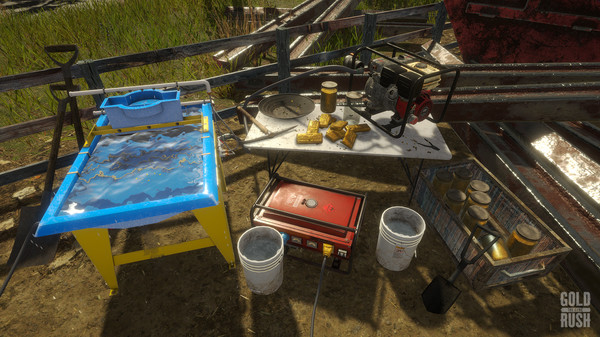 Gold Rush is the first realistic gold-mining simulation game, available for PC (may also be coming soon on gaming consoles). You start as a wannabe gold miner, who uses basic equipment to dig his first gold nugget. With passing time, you will buy better mining machines and acquire new claims to dig through multiple gold parcels simultaneously and become the richest man in Alaska.
Click here to preview / purchase Gold Rush: The Game on Steam
.
When purchasing as a gift for someone else on Steam, locate the game you would like to gift on the Steam Storefront and then click the "Add to cart" button. Upon checking out, select the "Purchase as a gift" option to purchase the items in your cart for a friend. Be sure to check the system requirements for the game before purchasing.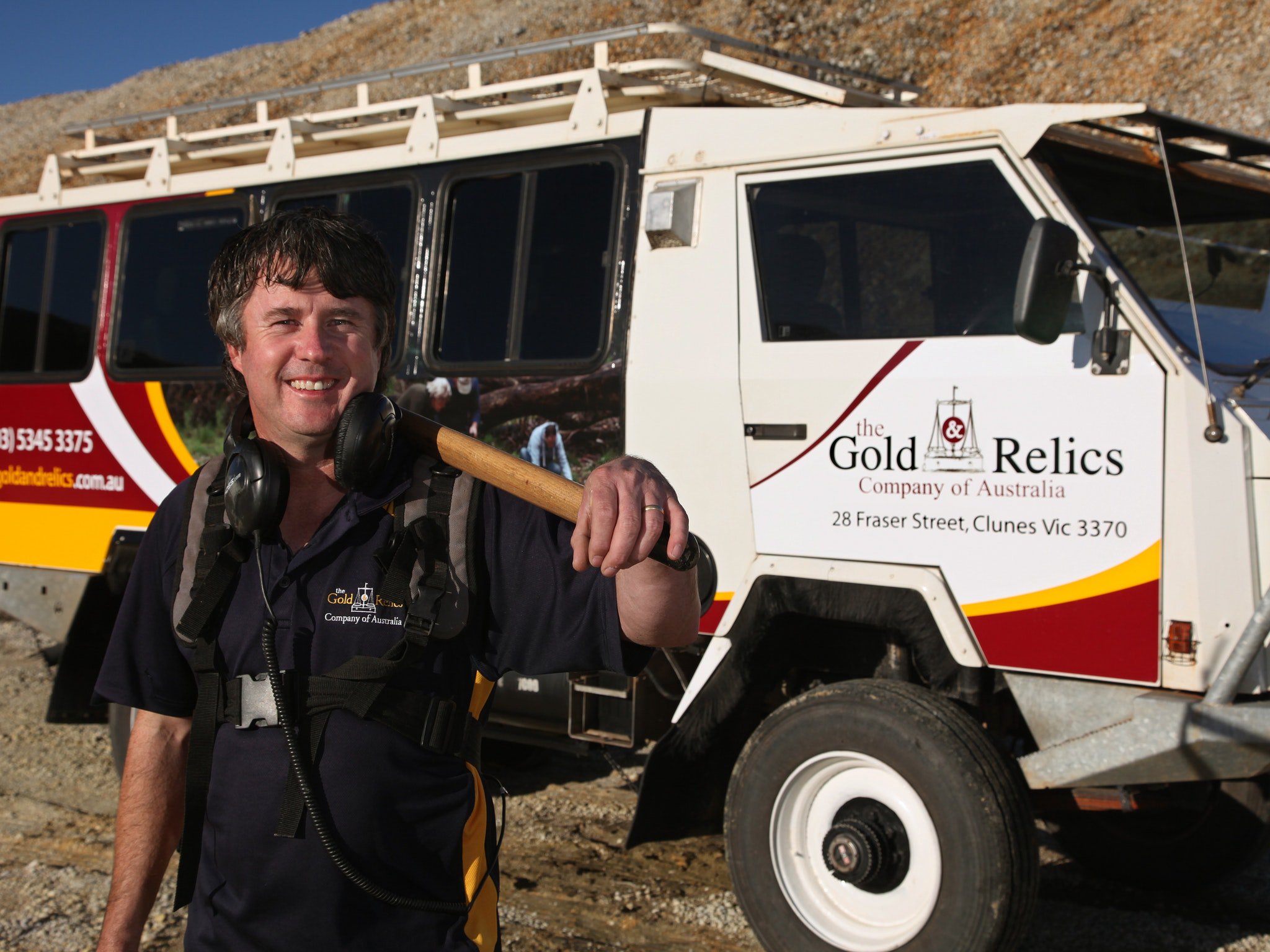 Give the gift of a day out in the field with an experienced and knowledgeable prospecting guide, learning new tips and tricks along the way. There are many places throughout the Victorian Goldfields that offer gold prospecting tours:
A detector for a day makes a fantastic gift for anyone who doesn't have their own, or if they already own a detector then they can try out a different one. There are a couple of gold shops in the Victorian Goldfields who offer detector hire:
GOLD PROSPECTING EQUIPMENT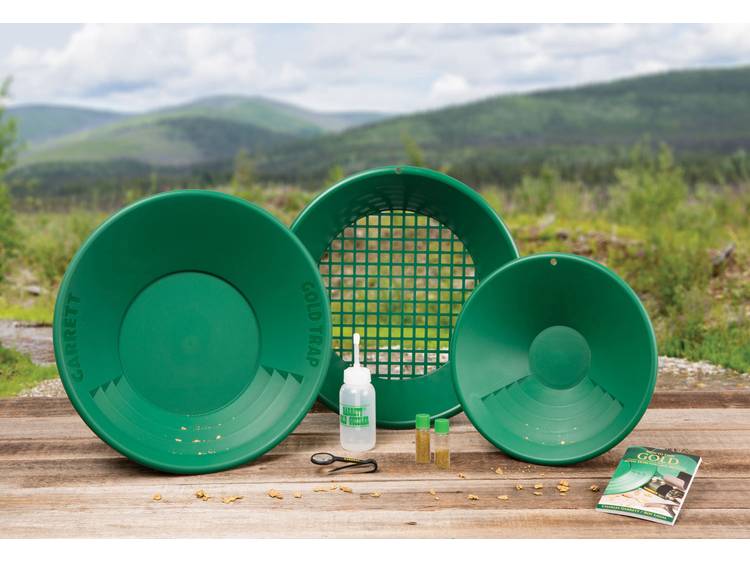 Gold pans, sluices, detectors, pinpointers, digging and crevicing tools, sieves, and more can be purchased from gold shops throughout the Victorian Goldfields.
support the bush user groups united on their behalf
Large areas of bushland within the Victorian Goldfields may soon be relisted as National Park and will consequently have popular recreational activity such as gold prospecting, dog walking, horse riding, etc restricted. Bush User Groups United (BUGU) are currently fighting to keep the Victorian bush open to all users, and supporting their cause would make a great gift for any prospector. You could give them a card with a note saying you've made a donation to the BUGU on their behalf.
For more information check out the Bush User Groups United
Facebook page
.
To make a donation, head over to the Bush User Groups United
GoFundMe
.
TICKETS FOR UNDERGROUND MINE TOURS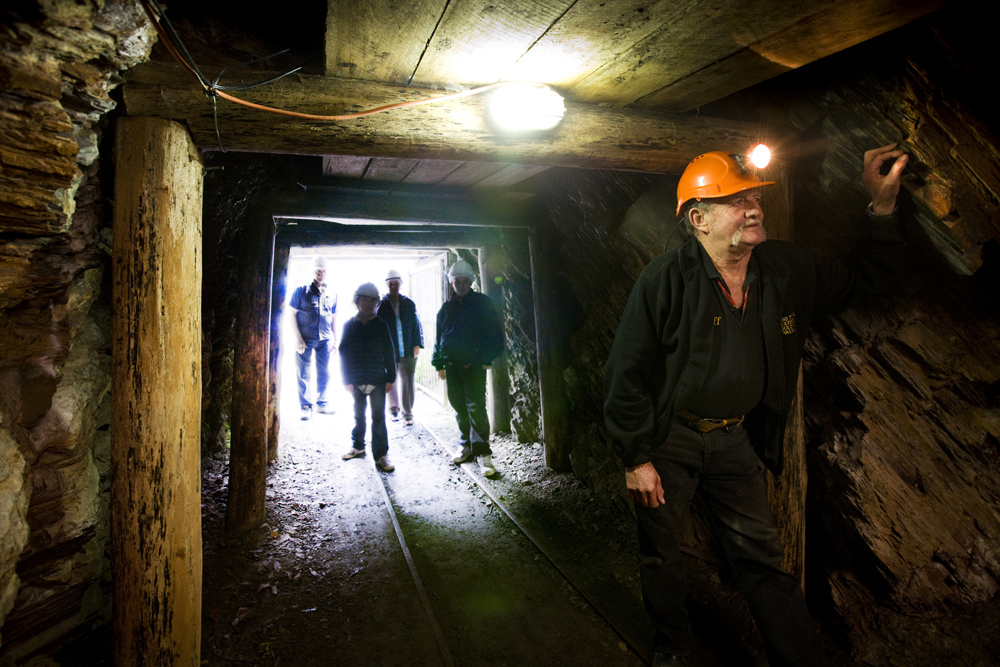 TICKETS FOR GOLD THEME PARKS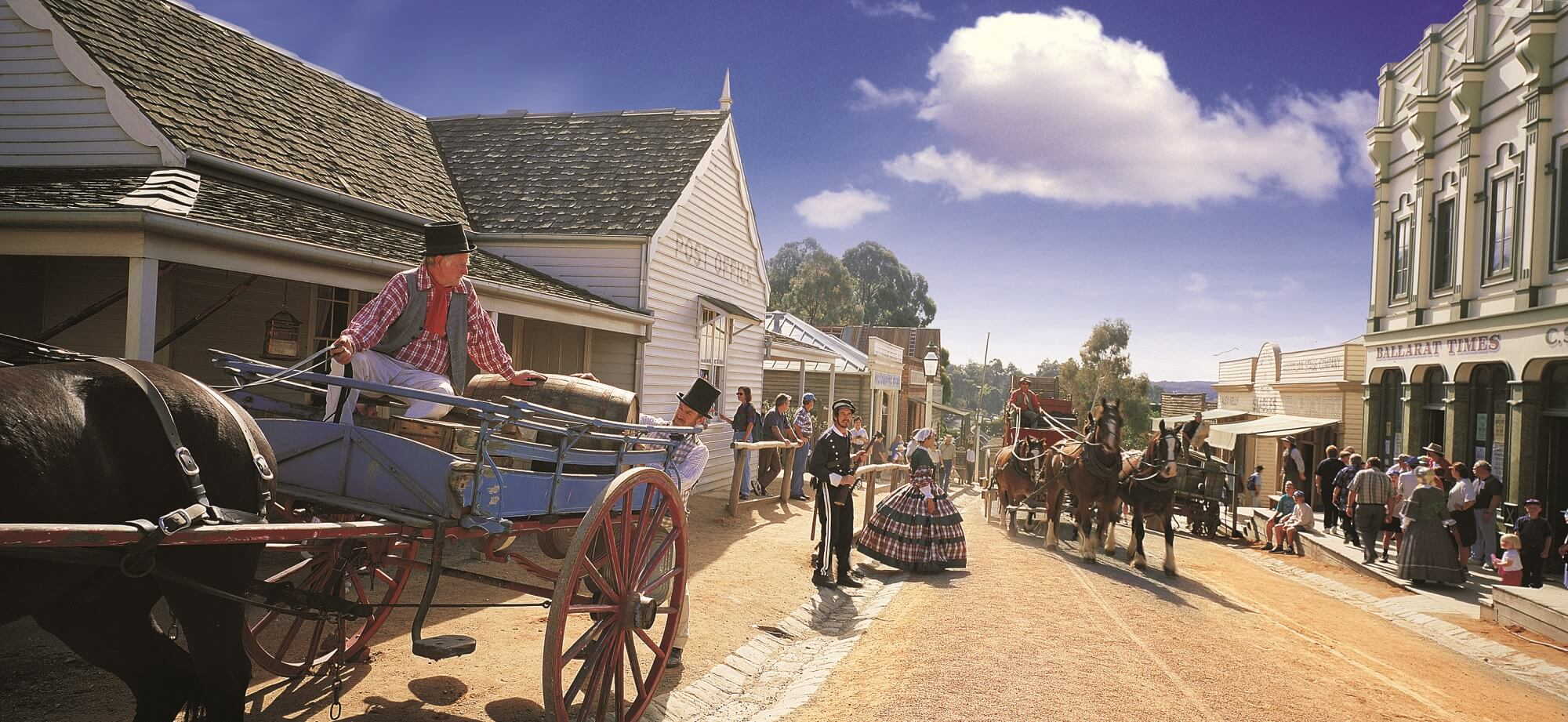 Sovereign Hill in Ballarat VIC. Sovereign Hill is Australia's foremost outdoor museum, which re-creates Ballarat's first ten years after the discovery of gold in 1851 when thousands of international adventurers rushed to the Australian goldfields in search of fortune. At Sovereign Hill, you can see a spectacular $160,000 gold pour, venture underground on a fully-guided gold mine tour or catch a horse-drawn coach and tour the town. Go shopping 1850s-style and visit hotels, schools and a theatre with goldfields entertainers. See steam-driven machinery in action and chat with our wheelwrights, candlemakers and confectioners as they ply their trades. On our streets and in our theatre, you will be entertained by costumed goldfields characters who are happy to pose for a great photo.
The Original Gold Rush Colony in Mogo NSW. The Original Gold Rush Colony is a unique, family owned, education and tourist facility with on-site accommodation set on 13 acres within the Mogo State Forest. Within the grounds of the Gold Rush Colony you will find a faithfully re-created 1850s Gold Rush Village with buildings and exhibits collected from the New South Wales original South Coast goldfields. You can step back in time and experience life as it was in the 1850s Australian Gold Rush days; pan for real gold and enjoy a unique heritage experience. The Gold Rush Colony and some of the buildings and displays come alive with special events and demonstrations - either on guided tours, on heritage days and as arranged with tour groups, school excursions, weddings and group functions or events. Mini-Golf the mini-train ride, period portrait photography and the maze all echo the gold rush theme.
Do you have any other great gift ideas for gold prospectors? Let us know in the comments below!