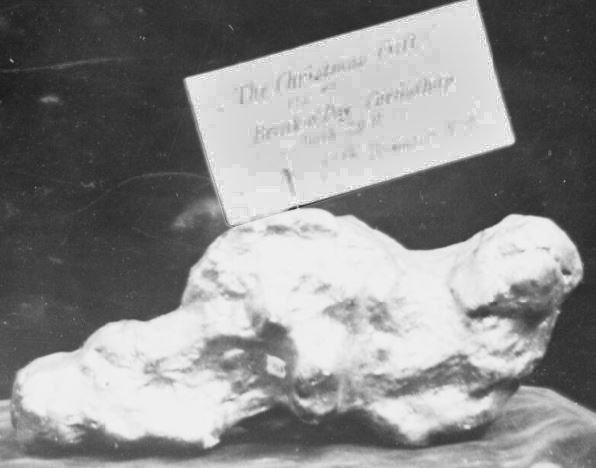 Imagine finding yourself a nugget like this over the Christmas holidays! It would certainly be a pretty picture sitting beneath the Christmas tree. This impressive gold nugget was named The Christmas Gift and was discovered at Break O'Day (now known as Corindhap) Victoria in 1877.
The image above shows two large gold nuggets similar in shape and size, one named the Christmas Gift found at Break O' Day Corindhap 1877 (on the right), and an unnamed nugget found at Board of Advise claim, Durham Lead, Ballarat, Victoria, 1875 (on the left).
To all those who are out
prospecting
over the Christmas holidays, I wish you a Merry Christmas, Happy New Year, and Happy Hunting!!