Coronation Park (Lions Wayside Park) in Maryborough is a beautiful stretch of lawn alongside Park Road. The park features an excellent playground and two great undercover picnic and barbecue areas.
Picnics at Coronation Park
One of the barbecue areas has a roof and concrete floor, two picnic tables an electric barbecue and a stone half-wall with picnic table built in on one side.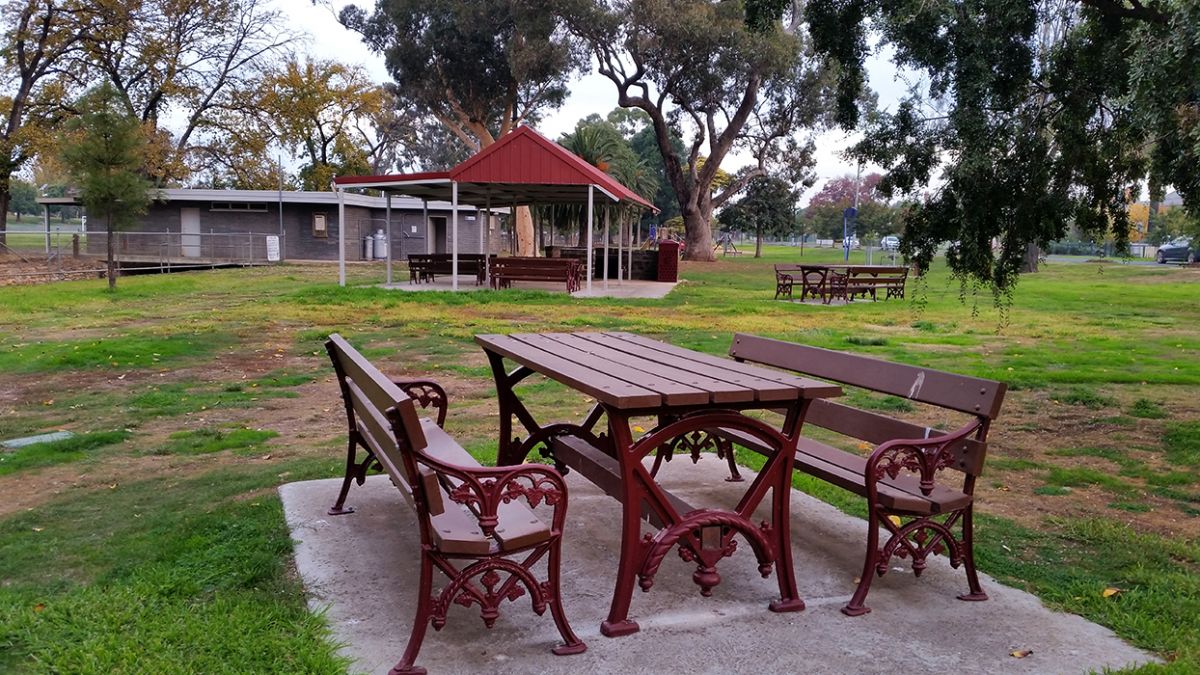 The other barbecue area also has a free electric barbecue, roof and concrete floor but is more fully enclosed with stone half-walls and built in picnic table.
Both barbecue areas have rubbish bins beside them, and the playground and toilet block are located between them.
Playground at Coronation Park
The playground is well equipped with a flying fox, big swing, regular swings, a springer and a play frame with a slide/spiral structure. The playground also features an amazing red goldfields fire truck, complete with steering wheel.