This fantastic Alpaca farm is open to visitors in Redbank, Victoria, and offers the opportunity to feed, pet, and walk with their herd of twenty five (and counting!) gorgeous pedigree alpacas.
Owners Debra and Andrew have been raising, breeding, and showing alpacas for several years and are very knowledgeable about their beautiful animals.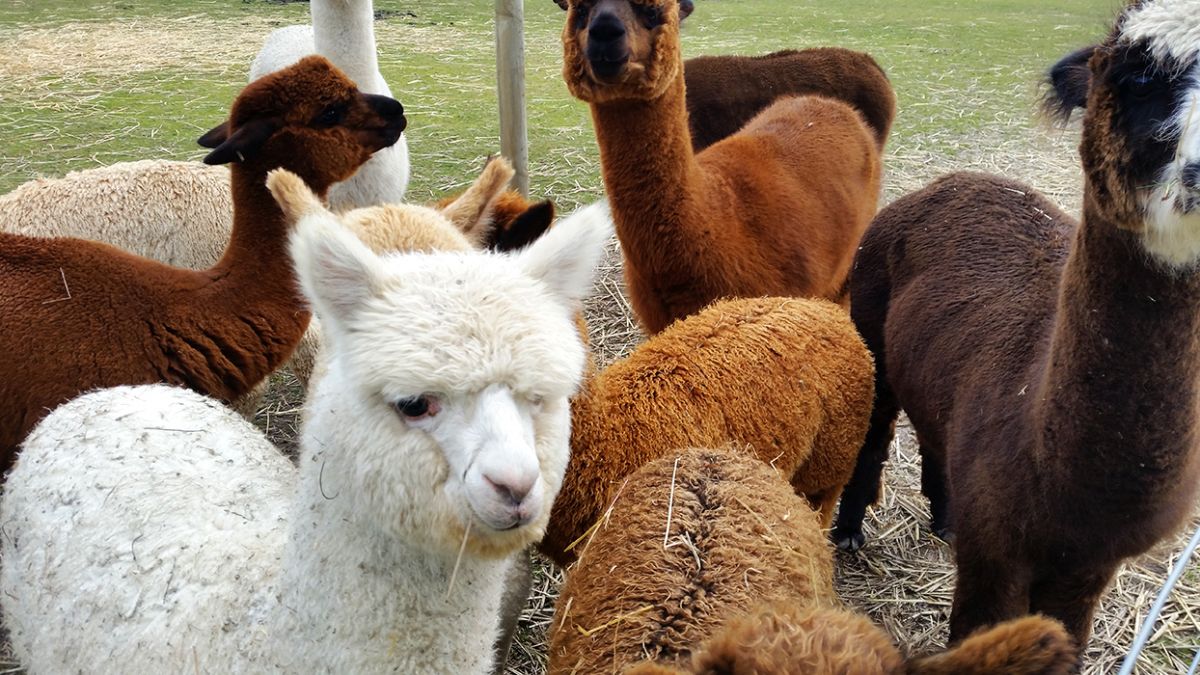 Redbank Alpacas is conveniently located along the Sunraysia Highway between Redbank and Stuart Mill. It's an easy 30 minute drive from Maryborough, and just over an hour's drive from Ballarat and Bendigo.
Redbank Alpacas has developed a large educational space with multiple attractive and informative displays. Here you will learn about the history of alpacas in Australia and the uses of alpaca fleece. A large table covered with fleece from resident alpacas allows visitors to feel its incredible softness!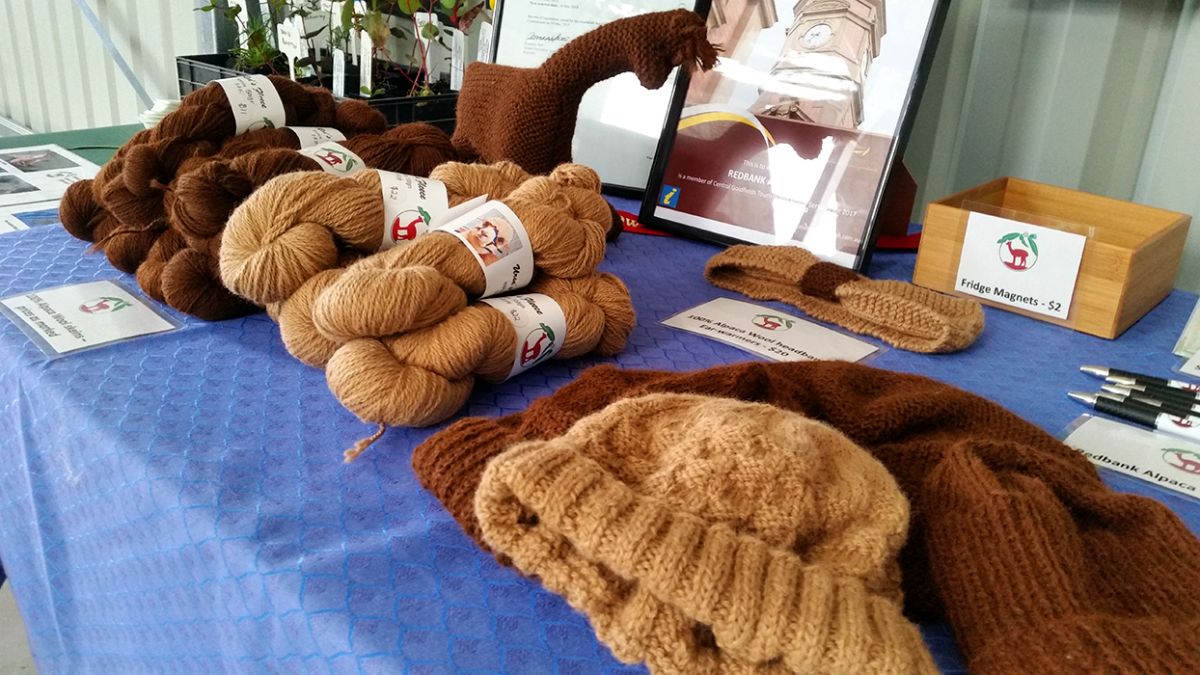 Hand knitted beanies, headbands and also rolls of wool are available for purchase and are made with 100% all natural alpaca fleece. Alpaca fleece comes in a range of colours so there are multiple vibrant colour options, all of which are completely free from dyes/chemicals.
Amongst the displays you will find an interesting chart showing the wide range of naturally occurring fleece colours. Other souvenirs are also available, including t-shirts, pens and magnets.
Visitors can choose from the following options:
Adults: $20
Children (6-16): $10
A 45 minute experience where you will get to observe, pat and feed an alpaca, as well as learn about the history of alpacas in Australia and the uses of alpaca fleece.
Suitable for all ages. Discounts for groups of six or more, maximum group size of twelve.
Cost: $40
As well as getting the Alpaca Experience outlined above, visitors taking an Alpaca Trek will be able to take an alpaca on a guided walk around the beautiful property. Learn a bit about the surrounding bushland, the region's first inhabitants, and the area's gold rush along the way.
The Alpaca Trek goes for 90 minutes (including the 45 minute Alpaca Experience). Suitable for ages 12+. Trekkers must wear appropriate footwear and be able to walk across uneven ground. Maximum group size of six.
CONSERVATION PROJECT AT BLUE GUM RISE
Debra and Andrew are currently working on an impressive conservation project with advice from
Parks Victoria
and the
Kara Kara Conservation Management Network.

They are working to regenerate parts of their property, creating a green corridor from the adjacent Kara Kara National Park down to their creek. This involves the direct planting and seeding of plant species
appropriate to the original Box-Ironbark habitat.
Visitors to Redbank Alpacas can contribute to this project and help the environment simply by walking a cute and cuddly alpaca! At the end of each Alpaca Trek, participants have the opportunity to nominate which type of tree or shrub (from a provided list of suitable species) they would like planted. Orders will be placed with the nursery and will form part of the next section of habitat the following planting season!
Phone: 03 5499 9277