The Teddington Hut Camping Area features an interesting two room wooden hut, constructed around 1955, open for campers to use respectfully.
Teddington Hut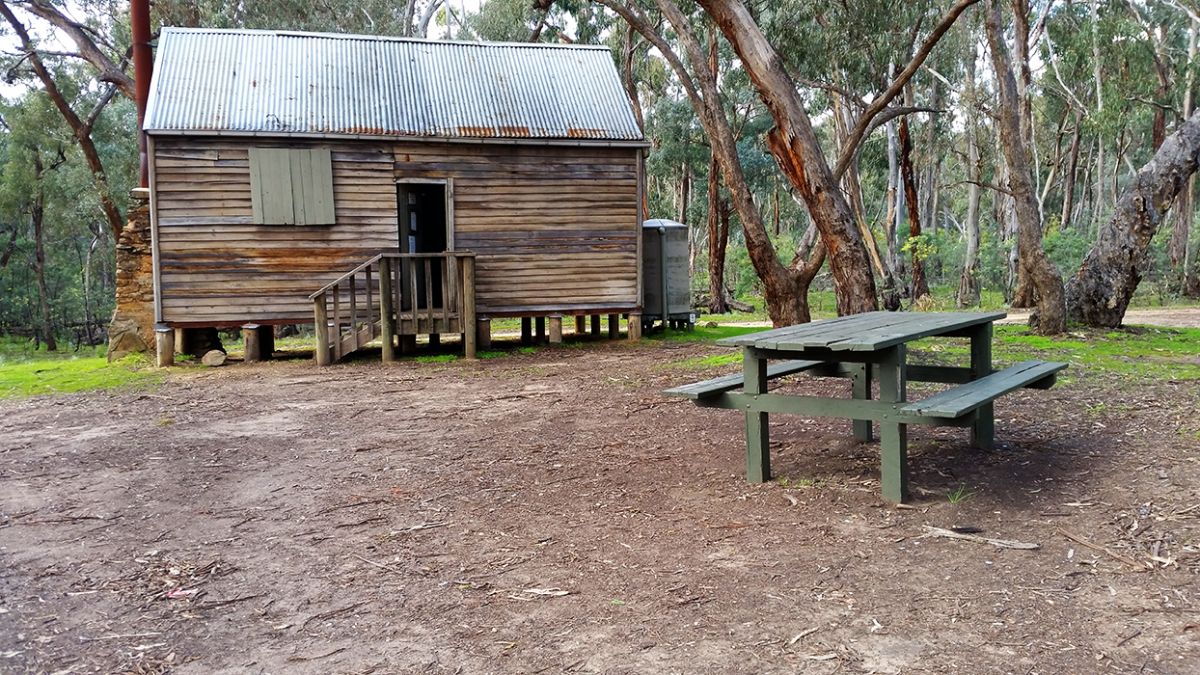 This hut is available for camping. Advanced bookings are required. To book call the Inglewood office on 131 963.
The interior of the hut is bare, aside from a cupboard and a few chairs. A fireplace lies on the far wall of the second room. Above the fireplace hangs a picture of a reservoir, and several visitors have signed the frame.
History of Teddington Hut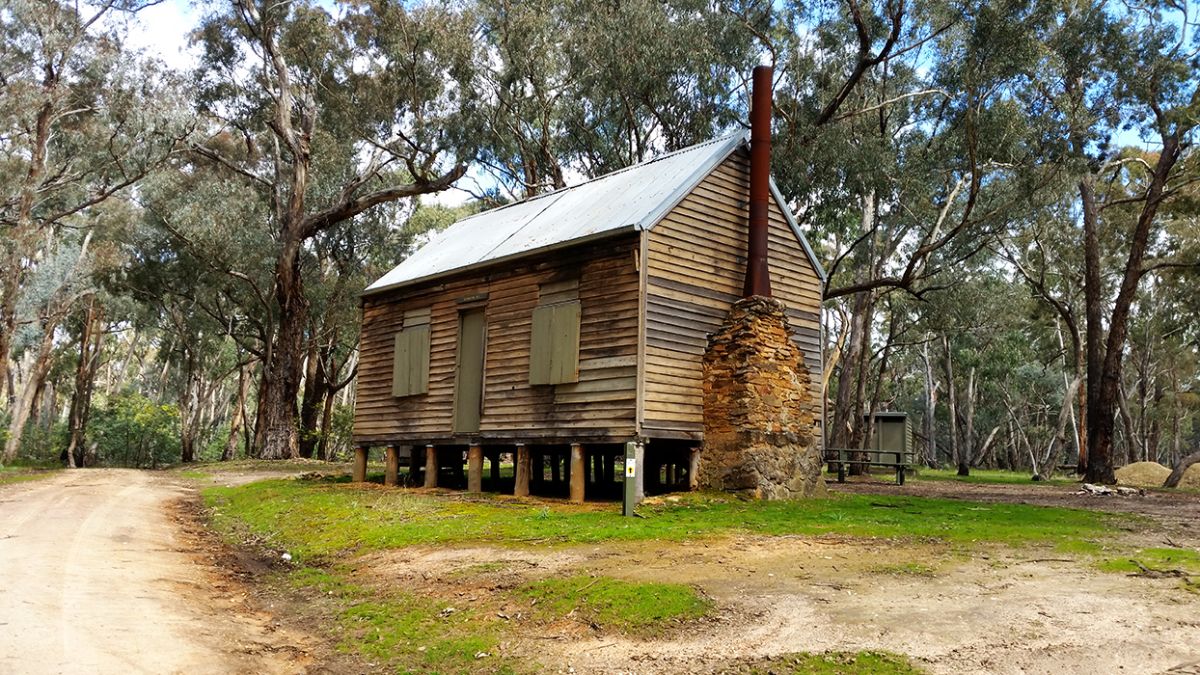 According to Parks Victoria:
Teddington Hut was originally constructed by the State Rivers and Works Commission around 1955. It was used to provide temporary accommodation for employees to carry out erosion works associated with the Teddington Reservoir Catchment.
Visitor facilities at Teddington Hut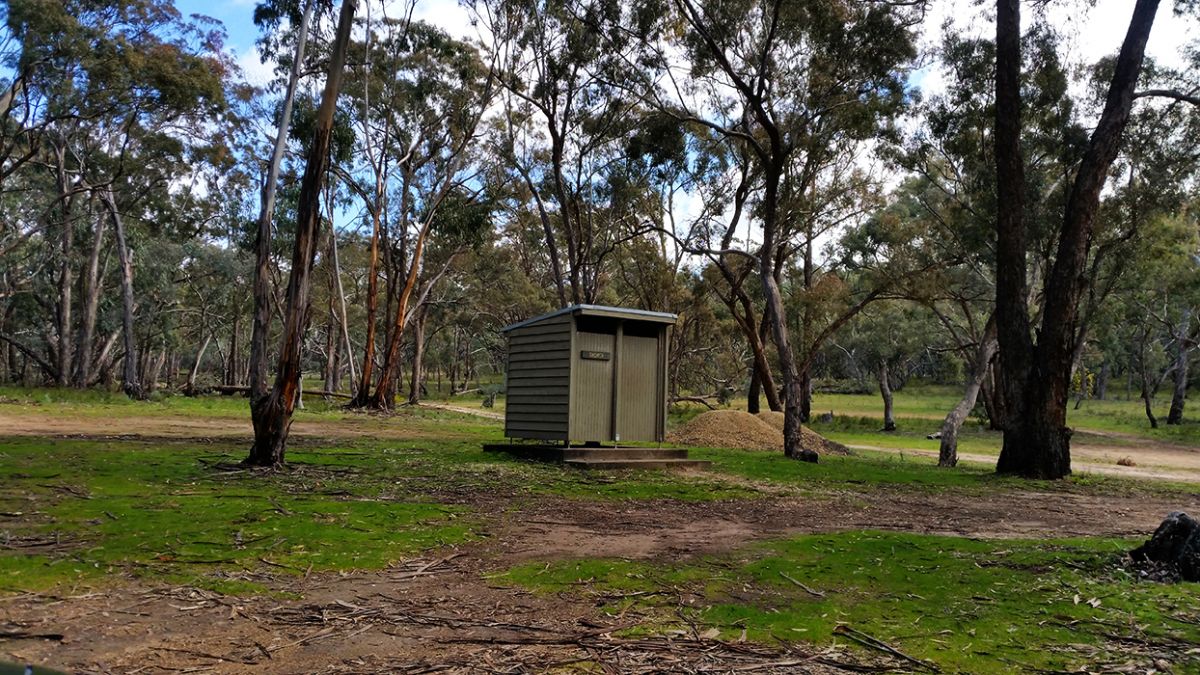 Alongside the hut there is a single picnic table, a wood fire barbecue, and a small toilet block.

One room of the toilet block contains a drop toilet, and the other is an empty cubicle with hooks in the roof for hanging your own camp shower.

Visitors need to bring their own drinking water and firewood.
Kara Kara National Park
The camping area is surrounded by the beautiful bushland of the Kara Kara National Park, and is located just down the road from the
Teddington Camping Area
.
More to explore nearby