Playground at Gordon Gardens
The large playground area has been completely fenced and has safety gates plus park benches, which makes this an ideal spot to bring little kids. The playground within the fenced area features a large hanging disc swing, a slide, suspension bridge, rope climbing wall, spinning cup, monkey bars and more. Outside the fenced area there is also a 4 seat see saw and a flying fox.
Picnics and barbecues at Gordon Gardens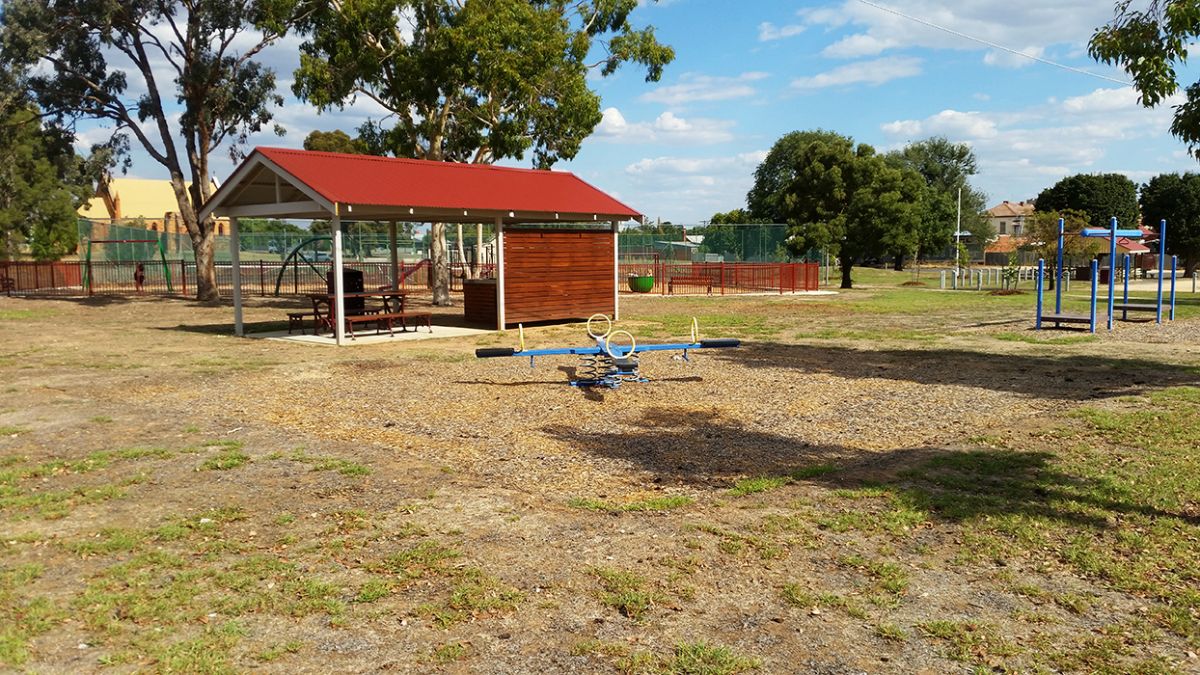 The park has two excellent undercover barbecue area with free electric barbecues. One barbecue area (close to the playground) has wind blocks, picnic tables and rubbish bins. The other barbecue area, over the other side of the park, has plenty of seating, lots of space, and rubbish bins.
There are several great, shady spots to lay a picnic blanket.
More visitor facilities and points of interest
The park has lots of other excellent features such as a good toilet block, a gazebo, plentiful seating all around the park, and an interesting monument.
There is also an excellent little
skate park
over in one corner.