There are lots of clear areas around this spot to set up camp, and the area is popular for gold prospecting.
The small dam is pretty when full of water and makes a great area for bushwalking, but it may dry up through late summer.
Gold puddler at Rush Dam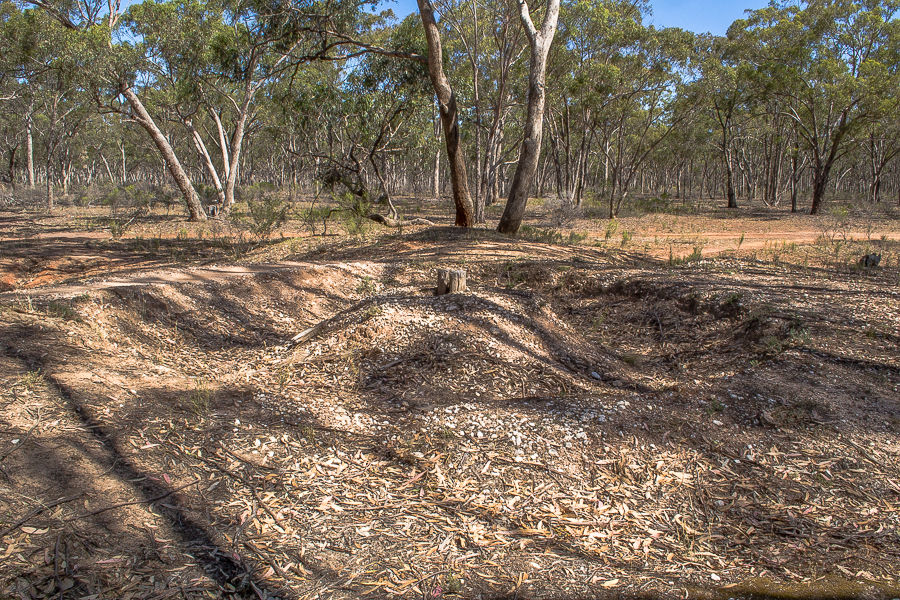 The puddler still has its central post present, making this an excellent example of its kind.
Gold prospecting around Rush Dam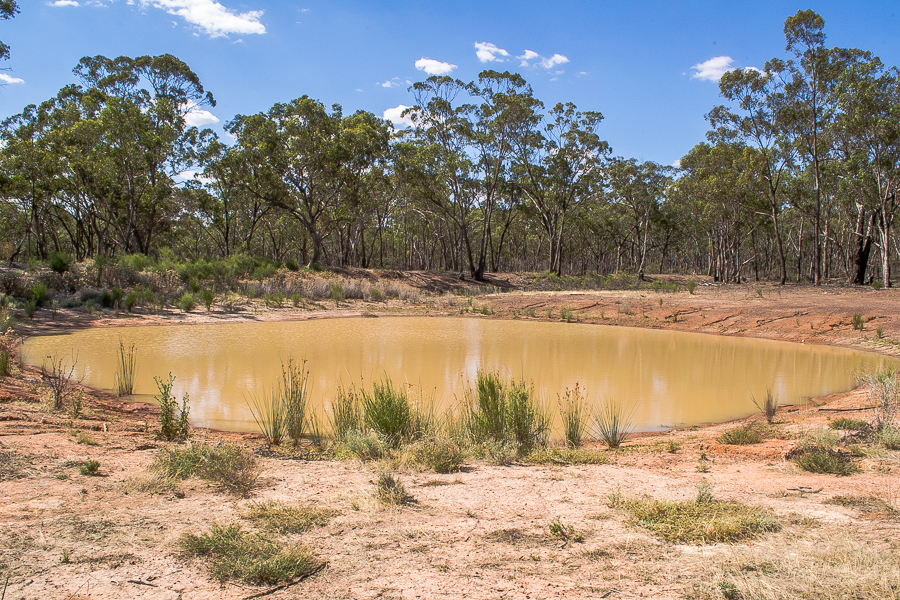 Gold prospecting is permitted throughout most of the Greater Bendigo National Park, including the area around Rush Dam.
Always be wary of where you are walking while prospecting in the Greater Bendigo National Park as there are deep open mine shafts throughout the area.
Local gold prospecting shops, tours and training
GEOLOGICAL MAP OF THE BENDIGO GOLD FIELD, 1923
Geological map of the Bendigo gold field which shows historical features in superb detail, including mine shafts/companies, gullies, lines of reef, dams, and sand heaps. Originally prepared in the Bendigo Office, Mines Department, 1923. High quality, durable A1 print in a satin finish. Large, 594 x 891 mm. Go to online shop.
SEE ALSO