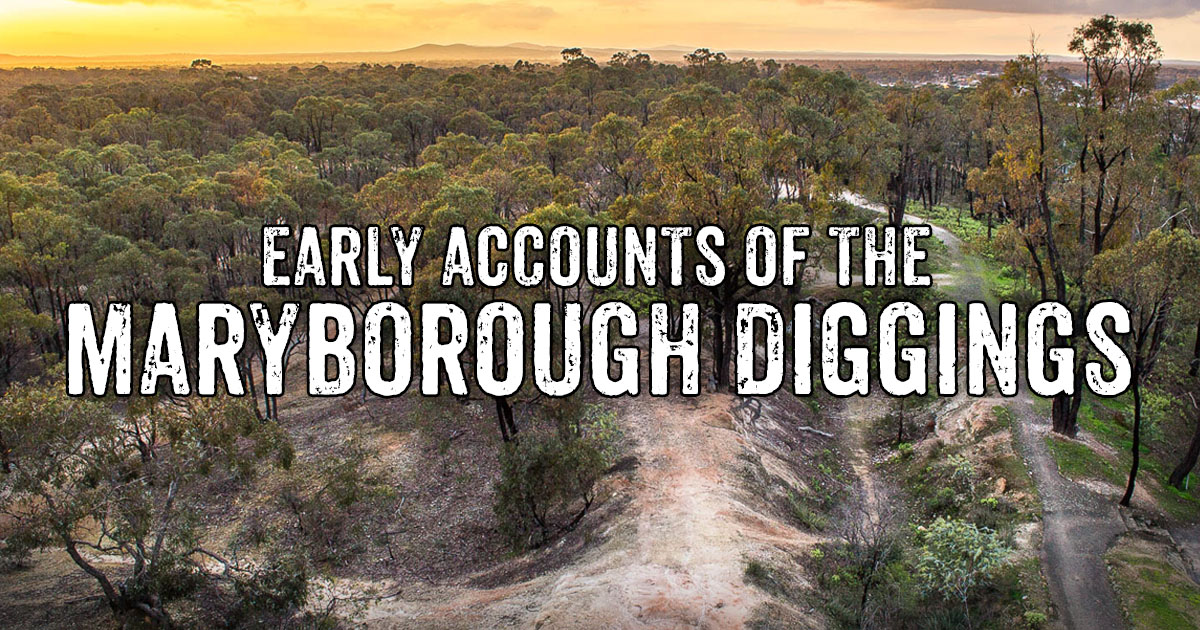 First known as "Simson's Diggings", Maryborough's gold rush began in the winter of 1854. The area quickly gained its reputation as a rich and profitable field, with reports of magnificent gold nuggets being discovered in abundance! Thousands of people soon flocked to Maryborough to try their luck, however they were faced with a great challenge - water was extremely scarce, and had to be carted 4 miles to the diggings (at a price, of course).
"From Maryborough the reports are favourable, the country opening out in all directions, and the gold being of a very large description" - 5th August 1854
The following accounts were published in newspapers during the first few months of the rush to Maryborough, and give us an interesting insight into the early development of the Maryborough Diggings.