Maldon is a beautiful place with a rich history and a story to tell. One of the top destinations to explore within the Victorian Goldfields, Maldon has so much to discover and experience. When you visit this picturesque little town you can take a candlelit tour of an underground mine, take a heritage steam train ride with Victorian Goldfields Railway, explore markets, museums and gold mining relics, and so much more! There are just so many interesting things to learn about this grand and gorgeous gold rush town.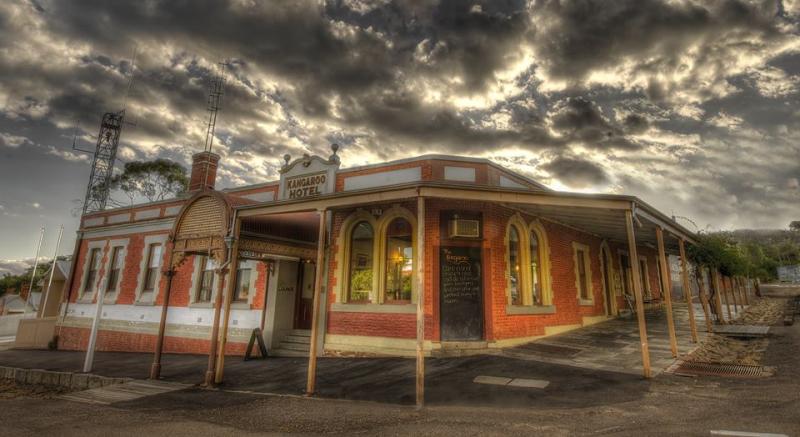 1. Maldon was declared Australia's First Notable Town
Maldon was declared Australia's First Notable Town in 1965 by the National Trust of Australia, who explained that:
The township displays overall historical and architectural importance, particularly in its gold town buildings. The significance lies in the variety of building styles, and the area of mining is of interest with one mine still open to the public. Maldon boasts that it is largely unchanged since the 1850s, and has attracted considerable interest from tourists for its 19th-century atmosphere.
2. Grand 19th century appearance
To this day Maldon has a gorgeous 19th century appearance, maintained since the gold rush era. Maldon was declared a municipality in 1858 and subsequent development included the construction of a court house, two banks, ten churches, a market building and a hospital. Later developments include the State School, the Post Office, the Temperance Hall, Warnock's Beehive Store and Dabb and Co's Store. Maldon also boasted sixty hotels all operating at one time, three theatres, skittle alleys, billiard parlours, cafes and accommodation houses. I highly recommend taking a walk through Maldon among the town's many grand buildings, it is definitely an impressive streetscape.
3. A rich gold mining history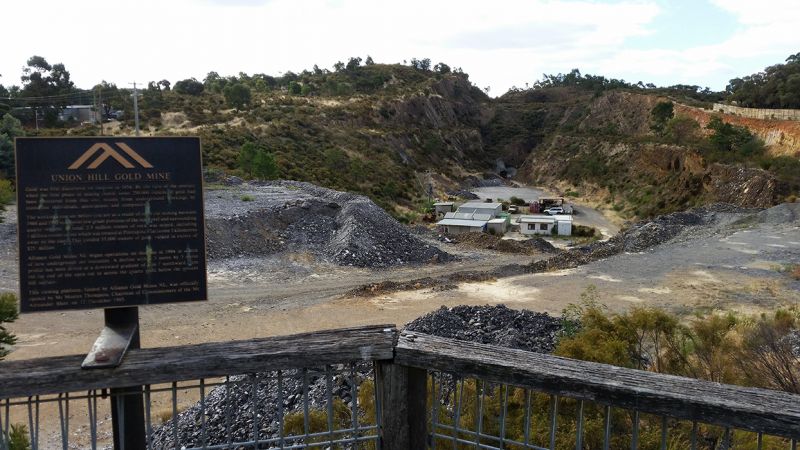 Gold was discovered in the area in 1853, resulting in a rush of gold miners and companies all seeking their fortunes on the goldfields. Maldon proved to be one of Victoria's richest quartz-mining centres, though with poorer alluvial results than others such as Castlemaine or Ballarat. In all, over seventy reefs were proven to contain gold deposits. Maldon was known as a poor man's diggings, with many excellent yields from very small claims.
(source)
.
4. Maldon was the first town to use the air driven rock drill in mining
The
Mount Tarrengower Tunnelling Company
commenced work in Maldon in 1865, and were the first company in Australia to use compressed air-driven rock drilling technology. Subsequent widespread adoption of this technology was a milestone in Australian underground mining.
5. Maldon offers an underground mine tour by candlelight
Explore an underground gold mine by candle light at Carman's Tunnel, Maldon VIC
You can take a guided candlelit tour of Carman's Tunnel in Maldon and explore the unaltered features and techniques of 1880's gold mining. The tour operators are very knowledgeable and passionate about the history of the mine and the local area.
Around 1882 the Great International Quartz Mining Company commenced work in Carman's Tunnel, in an attempt to drive a tunnel straight through Mt Tarrangower and intersect rich reefs which had been previously mined from shafts on the mountain. After processing only about 600 metres, work at Carman's Tunnel was abandoned at the end of 1884 after a mere two years of operation. While no gold bearing rock was cut, this tunnel is an excellent example of 1880's mining techniques.
Find out more
.
6. You can take a ride on a steam train at the Victorian Goldfields Railway in Maldon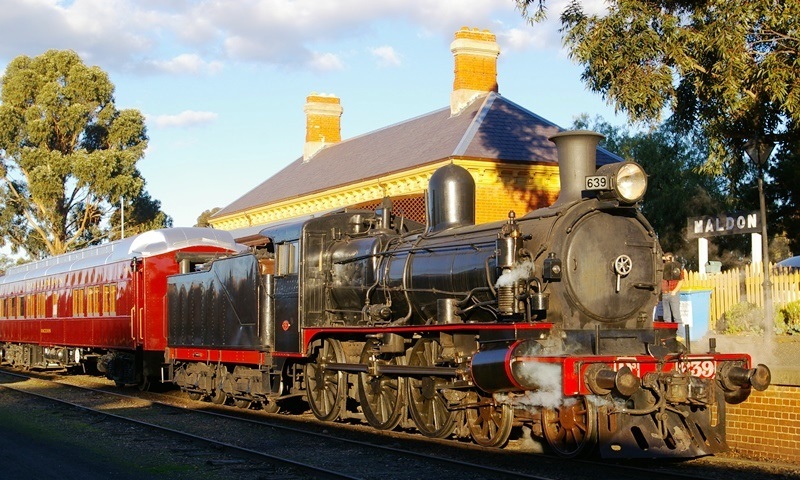 Take an unforgettable ride on a steam train with Victorian Goldfields Railway.

Image source:

www.vgr.com.au
One of Maldon's most unforgettable experiences, the Victorian Goldfields Railway runs regular steam trains between Maldon and Castlemaine. Opened in 1884, this is the last remaining fully operational branch line as used to open up rural Victoria in the late 19th century. More information and bookings.
7. Maldon offers an extensive range of old fashion and traditional sweets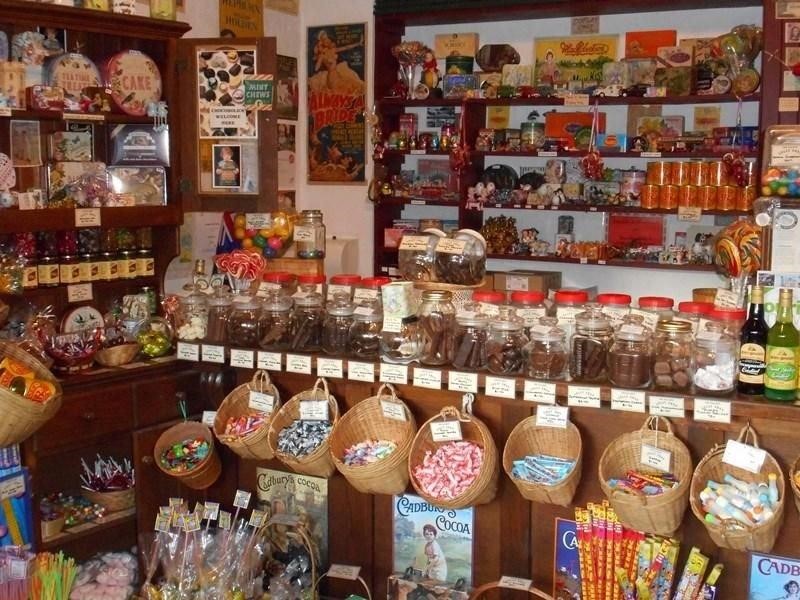 The Maldon Lolly Shop has delighted visitors and locals alike for thirty years, with an extensive range of good old fashioned and traditional sweets. Find your favourite lolly or view our display confectionery memorabilia. A visit to this charming little shop is a true journey back to childhood.
More information
.
8. Maldon hosts many fantastic events and festivals

Maldon hosts a wide assortment of events and festivals, including:
Maldon Twilight Food and Wine Festival

Maldon Antique & Collectables Fair

Maldon Easter Fair

Maldon Agricultural Show

Maldon Folk Festival

Maldon Market
9. Maldon was used as a filming location for award winning film

Romulus, My Father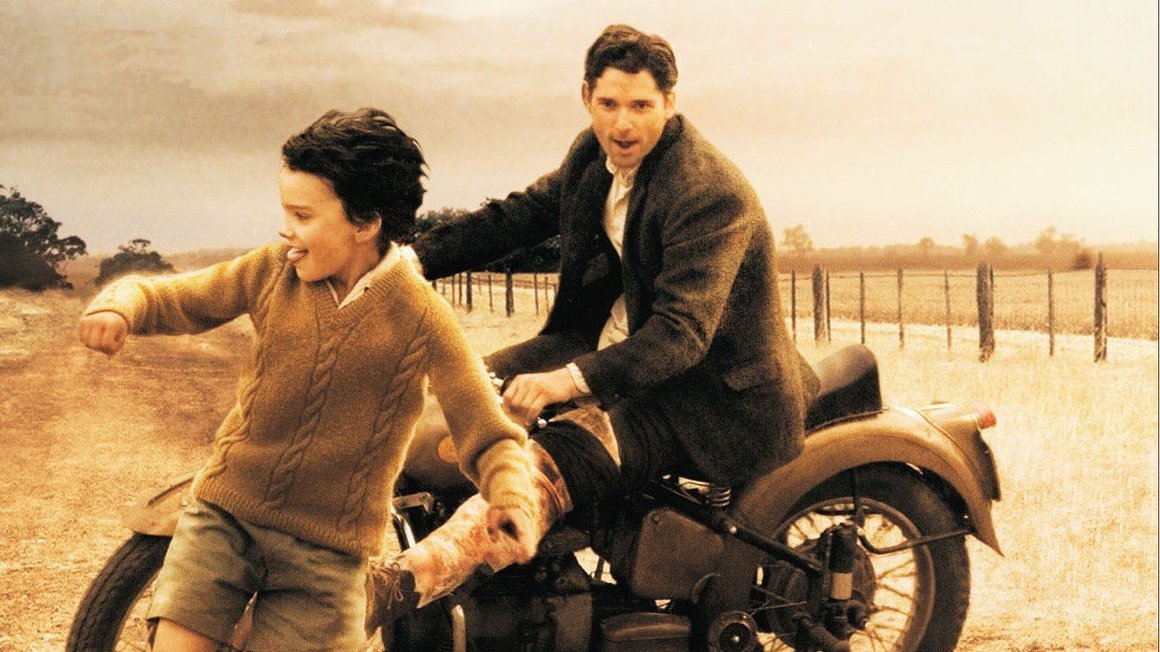 Much of the 2007 film
Romulus, My Father
was shot on location in Maldon. The film tells the story of Romulus Gaita, a Romanian immigrant to Australia after WWII and his struggle in the face of great adversity to bring up his son, Raimond. As close family members die around him Raimond has to deal with the deterioration of his father's mental health. It is a story of impossible love that ultimately celebrates the unbreakable bond between father and son.
10. Maldon was home to many fascinating characters and notable residents
Notable residents of Maldon, Victoria include:
Joseph Jenkins, the

Welsh Swagman

.

A meticulous diarist, Joseph Jenkins came to Australia from his homeland of Wales in 1868 and spent 25 years here as a swagman, streetsweeper, miner, farmhand and poet.

Bill Woodfull, former Australian cricket team captain, was born in Maldon on the 27th of August 1897
Henry Handel Richardson, Australian author (real name Ethel Florence Lindesay Richardson), spent some of her childood in Maldon and wrote about the town in her memoir,

Myself When Young

, 1948.
Frank Arthur Nankivell, artist and political cartoonist.
If you are looking to explore Maldon, take a look through our extensive
list of things to do and see in Maldon
. What's your favourite thing about Maldon, Victoria's grand and gorgeous gold rush town? Let us know in the comments below!