The Vaughan Chinese Cemetery was established during the great Mount Alexander gold rush of the early 1850s.
The cemetery is located on a small hill overlooking one of the richest spots on the goldfield (the junction of Fryers Creek and Loddon River).
History of the cemetery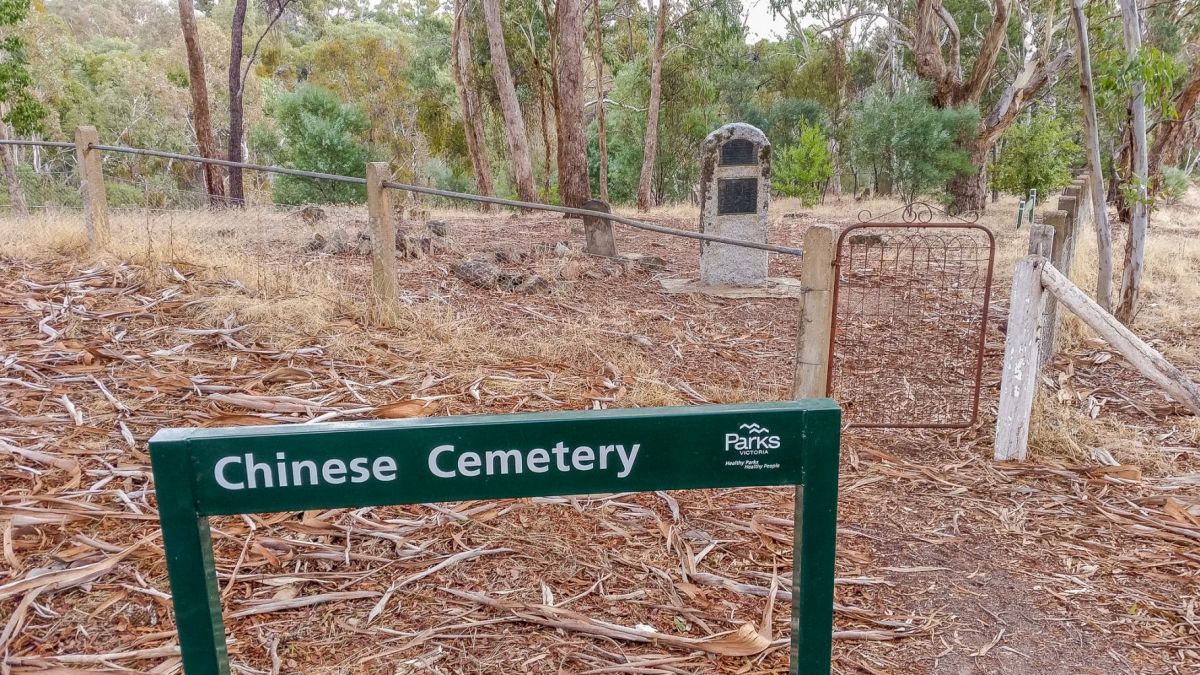 The location of the cemetery was chosen because it was a convenient piece of ground where gold was not likely to be discovered. It remained in use until 1857.
The cemetery was restored in 1929 using money raised within the Chinese communities of Bendigo and Castlemaine.
Visiting the cemetery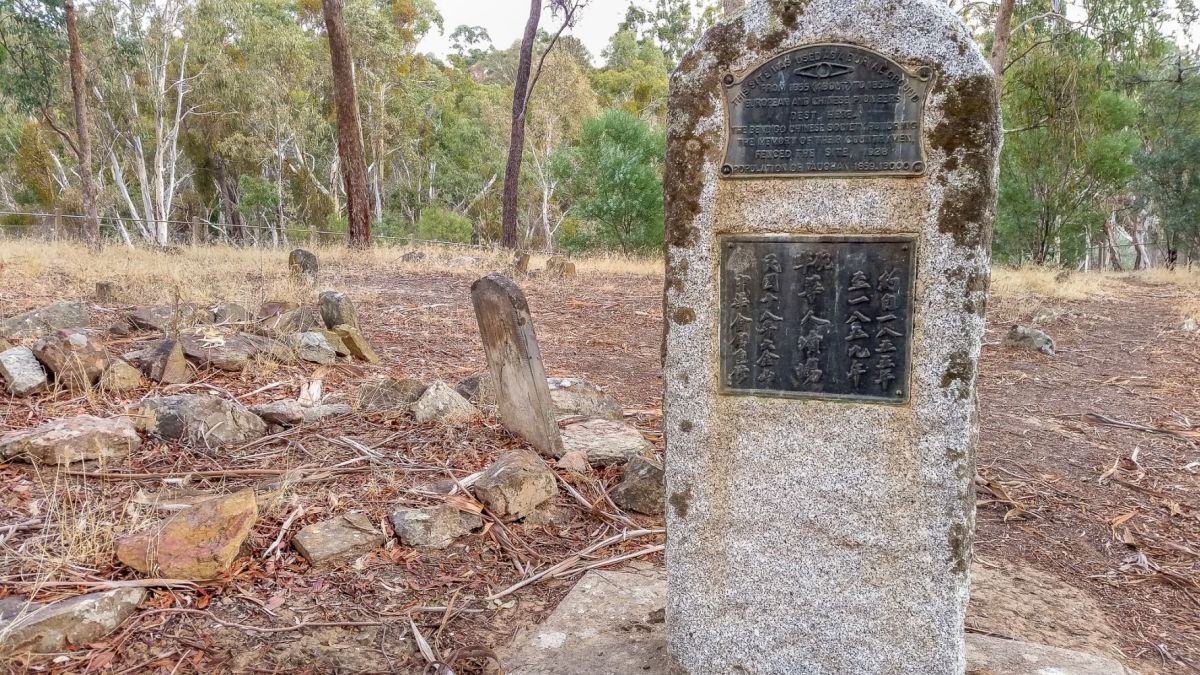 Plan a day visit (or camping trip) to the beautiful
Vaughan Springs
and be sure to stop in at the Chinese Cemetery for a look.
The cemetery is conveniently located at the entrance to the springs and is such a fascinating relic of the gold rush days.
Also of interest is the fascinating Chinese burial section at the nearby
Vaughan Cemetery
.