Free camping at Bealiba Reservoir
Free camping is permitted around Bealiba Reservoir, where there is plenty of space to set up tents or park caravans/RVs. No booking is required, camping is on a first in first served basis.
There are three picnic sites around the small reservoir, two of which are well equipped with tables, chairs and fire pits - the third is simply a firepit.
There are two toilet blocks around the reservoir, each containing a single drop toilet.
Swimming at Bealiba Reservoir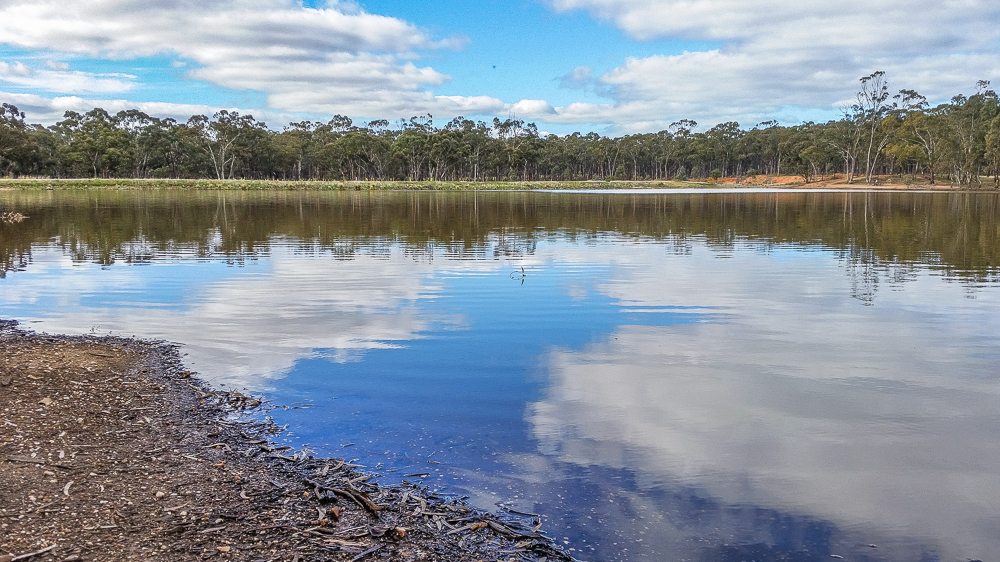 The Bealiba Reservoir is a great place for swimming and floating on inflatables, with good water levels well into summer. For the squeamish - be aware that there can be leeches here, but they don't eat much.
Bushwalking at Bealiba Reservoir
The dirt tracks around the reservoir make great walking/cycling tracks, with the option of doing a circuit walk around the water or heading out on some of the surrounding dirt tracks.
Visit Mount Bealiba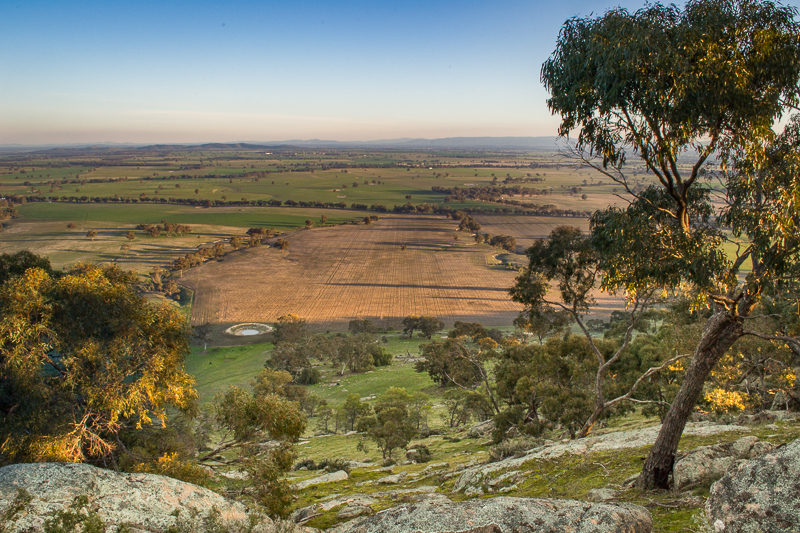 The beautiful
Mount Bealiba
is located up behind the reservoir. Mount Bealiba is a scenic lookout which offers stunning views over the surrounding mountains, forests and fields.
The summit is adorned with impressive boulders, fallen logs and gnarled trees, giving the place a wild and untamed atmosphere.
More information on Bealiba Reservoir
A sign along the road in to the reservoir states the following information:
BEALIBA RESERVOIR RECREATION AREA
The Committee of Management (all being local volunteers) together with the Department of Sustainability and Environment (DSE) hope you enjoy your visit to the area.
To ensure the community is able to access this area for recreation purposes well into the future it is imperative certain rules and regulations are put in place and are abided by now.
They are necessary for the safety of all users and the care and protection of the reservoir and forest area. The local community, Committee of Management and DSE ask that all users abide by all the following:
Bushfire: You are in the North Central Total Fire Ban District and Weather Forecast District.
On code red - catastrophic fire danger days, all state forests, including this area are closed to the public.
Is for fire fighting, fishing, swimming and other recreation only.
No water to be taken without written permission
No soaps or detergents to be used in reservoir at any time.
Fallen wood on forest floor can be used for campfires only.
It is a criminal offence to cut down trees or remove wood from the Bealiba Reservoir or surrounding State Forest area without written permission.
No petrol powered water craft or homemade craft permitted in reservoir at any time.
All fishing persons must hold a Victorian Fishing Licence and abide by the fishing licence rules and regulations in regards to size, limits, number of rods, etc.
All rubbish to be taken home.
Limit of 7 consecutive days per month.
No camping near swimming and day picnicker area.
No glass to be put in fires or left on the ground.
All rubbish to be taken home.
Tables and chairs are for everyone's use at any time. Please don't take over!
All campfires to be in fireplaces or a trench of at least 30cm deep and not larger than one metre square.
Must be clear of all flammable materials for three metres around and above the fire.
All vehicles must be registered, all drivers must be licensed and must stay on formed roads and tracks.
At no time are any to be driven up the side/face of reservoir wall.
All are to be driven/ridden a safe distance away from other users of the reservoir and forest area.
No rubbish, nappies, bottles, sticks etc to be placed down toilets at any time. (Sludge is pumped out at regular intervals and any rubbish prevents this being done efficiently thus leaving users with no facilities).
A dontation box is located at the SHOPPE in Main St Bealiba.
We have recently started up an Angling Club.
All acts of damage, theft, violence or other anti social behavior will result in Police being notified.
If you wish to contact the Committee please leave your details in either the donation box or with the Post Office.
Please assist us by understanding and abiding by these rules and any others we may need to put in place in the future.
Over use leads to over abuse and pollution which in turn leads to complete loss of all for all.
GOLDEN NUGGET DISCOVERY TOURS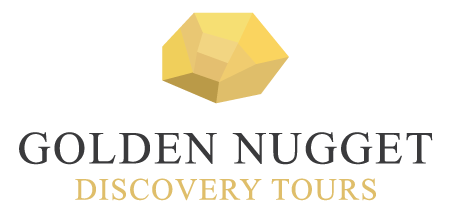 Experience the best Victoria has to offer with
Golden Nugget Discovery Tours
, a genuine Ecotourism Operator offering a wide range of nature, heritage and adventure tours throughout the many unique regions of Western and Central Victoria. Guided tours are available across the Goldfields, Daylesford & Spa Country, Pyrenees Wine Region, Grampians National Park, and Great Ocean Road!