Mount Bealiba is a scenic lookout which offers stunning views over the surrounding mountains, forests and fields.
The summit is adorned with impressive boulders, fallen logs and gnarled trees, giving the place a wild and untamed atmosphere.
This is a fantastic place for children to explore, with so many rocks and logs to clamber over. There is even a little cave beneath a cluster of boulders on the far side.
Mount Bealiba is also a beautiful place to sit and watch the sunset.
How to get to Mount Bealiba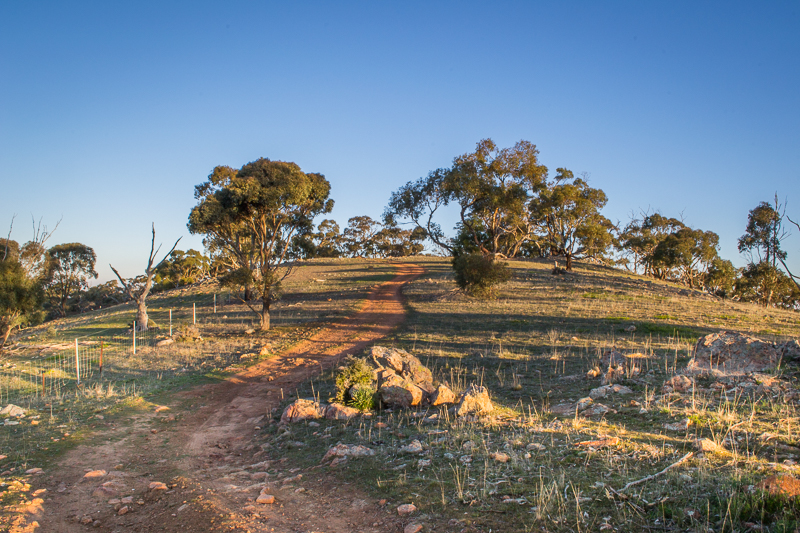 A steep gravel road takes you from G1 Track up to the summit. This road is very steep and uneven, 4wd access only.
Alternatively you can park your car at the bottom alongside G1 Track then walk up to the top. This will take about 20-30 minutes (going up) but is much faster and easier coming down.
Note that G1 track is signed as Sheep Yard Track. Check out the map above for exact location.
ACCESS AND SAFETY
Supervise children at all times due to uneven ground, trip hazards, and some steep drops
The surrounding farmland is private property, do not pass through any fences.
More to explore nearby