Melville Caves lie atop a spectacular rocky mountain within the Kooyoora State Park in Brenanah, Victoria.
Featuring a scenic lookout, walking tracks and caves, Melville Caves are a fantastic place to spend the day exploring.
These caves are named after notorious bushranger
Captain Melville
who used the caves as a hiding place and lookout in the mid 19th century.
THE CAVES
Melville Caves are formed beneath huge boulders which are staggered across the mountainside, and the views from the top are simply breath-taking.
There are multiple caverns and pathways beneath/through the giant rocks.
The main cave has two levels and a small staircase which helps you get through safely.
Picnics at Melville Caves
At the carpark there are multiple picnic tables. Some are right by the parking area and others are set over the other side of the road.
Walk to Melville Caves
The walk to the caves from the top car park takes roughly 20 minutes and takes you alongside gorgeous, gigantic rock formations.
You will also pass a well structured lookout, which offers incredible views and a monument showing the names/directions of many visible landmarks.
Keep an eye out along the way for little signs at the base of shrubs/trees which state their common and scientific names.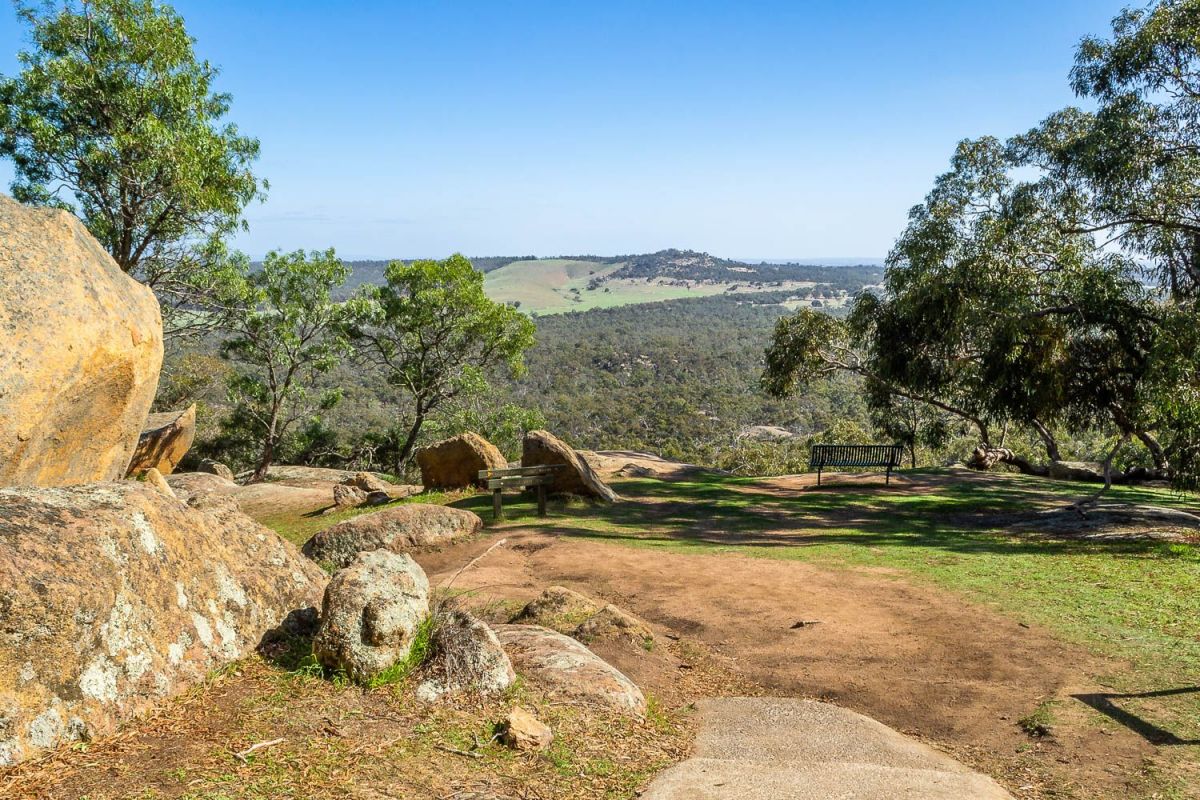 Scenic view from the clearing up alongside Melville Caves.
The path winds down a short set of steps before opening out into a clearing.
Straight ahead you will see a seat located at the edge of a drop off, so if you are taking this walk with small children then be particularly cautious at this spot.
From this point forward there are a lot of sudden cliffs and uneven ground.
The path to continue to the caves is well signed and to the left of this clearing. You will find the caves right around the corner.
FREE CAMPING AT MELVILLE CAVES
The spacious campground features multiple separate campsites with picnic tables, fire pits with wood fire barbecue plates.
A large undercover area features a beautiful long wooden table which incorporates huge stone blocks into its design. This undercover area is surrounded by layers of decorative stone blocks.
A toilet block offers two non-flush toilets.
CAPTAIN MELVILLE, BUSHRANGER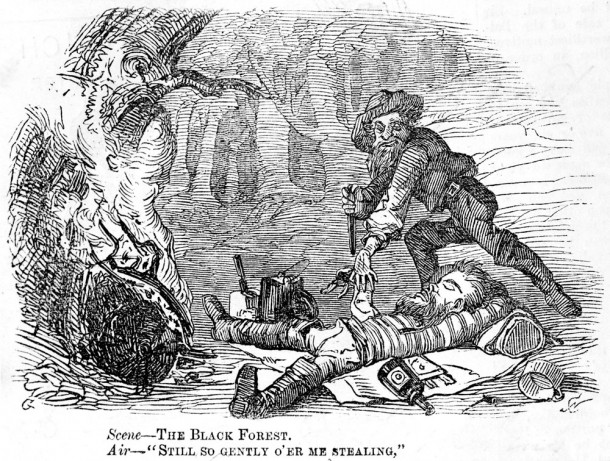 An 1855 cartoon of a bushranger robbing a traveller. Courtesy State Library of Victoria, ID MP00/00/56/21.
Melville Caves are named after notorious bushranger
Captain Melville
who used the caves as a hiding place and lookout in the mid 19th century.
Melvill's Cave. Mt. Kooyoora, formerly the haunt of the notorious bushranger Captain Melville, c 1860 - 1869.
Source: State Library of Victoria
The above image of Melville Caves from the 1860's shows the enormous boulders with far less trees than seen today.
SUPERVISE CHILDREN AT MELVILLE CAVES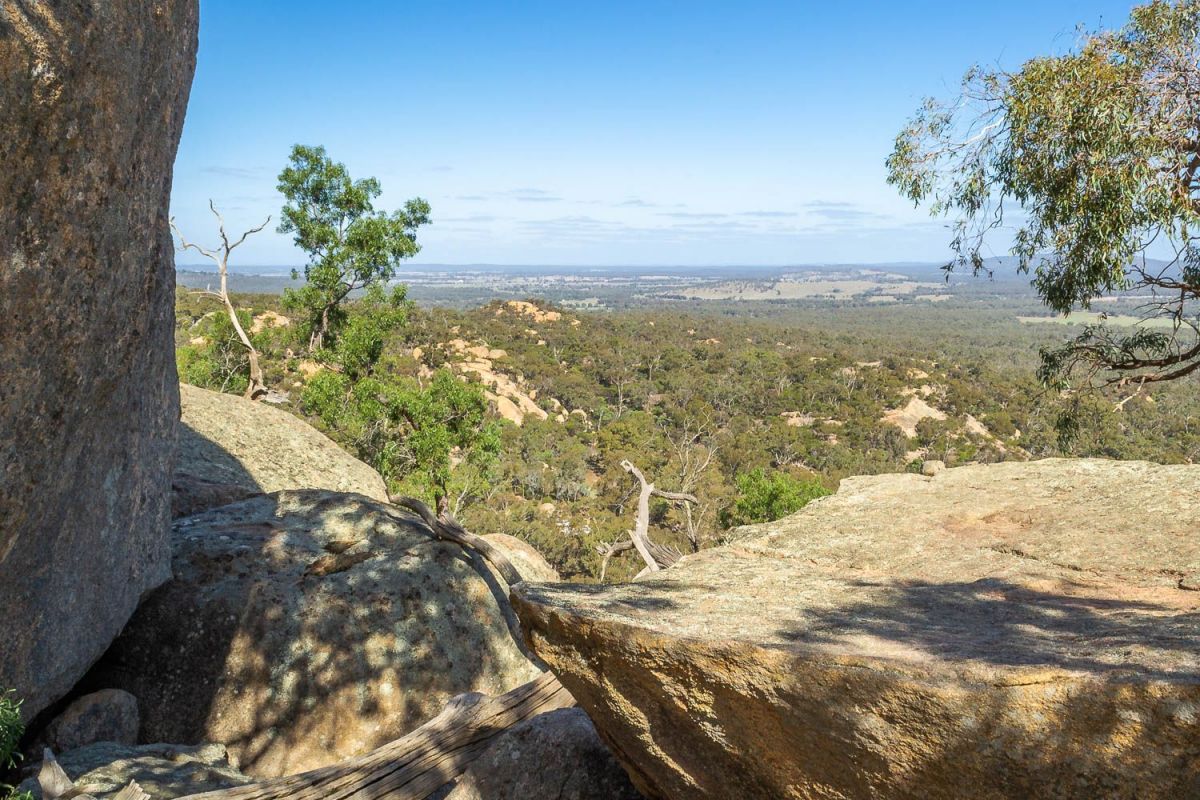 Children will love clambering over the rocks and climbing trees, but make sure they are well supervised because there are dangerous cliffs surrounding the area.
One of the trees alongside the beginning of the walking track is a great one for kids to climb.
Can you take your dog to Melville Caves?
Dogs are allowed at the Melville Caves Campground, but not at the caves, picnic area or walking track.
Melville Caves Campground: Dogs allowed on lead
Melville Caves Lookout: Dogs not allowed
Melville Caves Walking Track: Dogs not allowed
Melville Caves Picnic Area: Dogs not allowed
Also of interest
Barry's Rock, a huge impressive boulder which has a hollow cavern within. You will pass Barry's Rock on the way up to Melville Caves
GOLDEN NUGGET DISCOVERY TOURS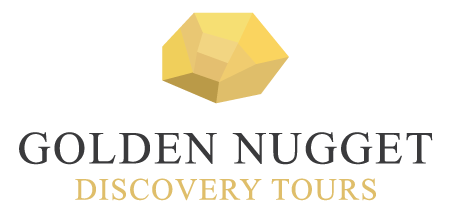 Experience the best Victoria has to offer with
Golden Nugget Discovery Tours
, a genuine Ecotourism Operator offering a wide range of nature, heritage and adventure tours throughout the many unique regions of Western and Central Victoria. Guided tours are available across the Goldfields, Daylesford & Spa Country, Pyrenees Wine Region, Grampians National Park, and Great Ocean Road!
ACCOMMODATION NEARBY
Inglewood Motel and Caravan Park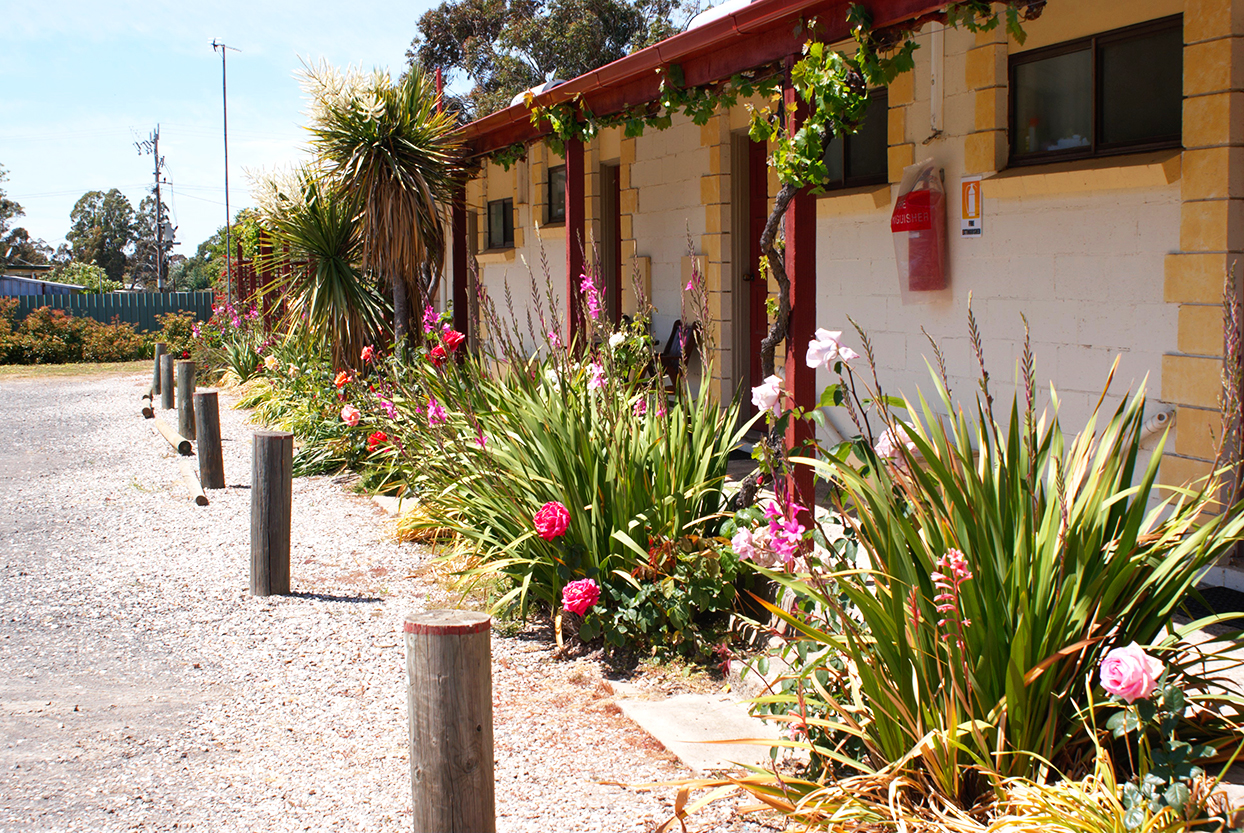 Inglewood Motel and Caravan Park
is a 10 acre bush park privately owned and managed by Jerry and Pauline Wellman in the gorgeous gold-rush town of Inglewood, Victoria. The park is within walking distance to cafes, shops and hotel entertainment, and is surrounded by State Forests. Inglewood Motel and Caravan Park is a popular destination for tourists and is located within the renowned Golden Triangle - a region of the Victorian Goldfields which is world famous for the size, purity, and quantity of gold nuggets found in the area.
Wedderburn Goldseeker Motel
Wedderburn Goldseeker Motel
offers classic country hospitality in the heart of Wedderburn, providing the perfect base for visitors to explore the beautiful Loddon Valley, the region's significant historical goldfields, and the surrounding towns of Inglewood, Bridgewater and Boort. Located two and a half hours from Melbourne and one hour from Bendigo, Wedderburn Goldseeker Motel is the perfect destination for your next getaway.
Melville Caves Campground