Within Kooyoora State Park in Brenanah, Victoria lie the spectacular
Melville Caves
, named after
notorious bushranger, Captain Melville
who supposedly used the caves as a hiding place in the mid 1800s.
The Melville Caves Campground is located on Melville Caves Road, just a few minutes drive from the
caves themselves
.
This campground is large and well structured. The campground features multiple separate campsites with picnic tables, fire pits with wood fire barbecue plates. A large undercover area features a beautiful long wooden table which incorporates huge stone blocks into its design. This undercover area is surrounded by layers of decorative stone blocks.
A toilet block offers two non-flush toilets, one wheelchair accessible with a tap and sink. Signs by the sink and water tank state that the water is untreated, do not drink.
There are numerous shrubs and trees scattered throughout the campground, some of which have little signs beneath them stating their common and scientific names.
The campground is enclosed within a basic wire fence.
The land surrounding the campground is filled with beautiful, gigantic rock formations, and one of the campsites within the campground also features an attractive sloping mound of stone - great fun for kids to climb on. Pyrite in the rocks and gravel makes the ground sparkle beneath your feet.
Head up to
Melville Caves
for a short walk alongside incredible rock formations, past a well structured lookout with breathtaking views, and through the fascinating caves. Beware of cliffs and uneven ground, children must be well supervised.
A little further back down Melville Caves Road lies the
Melville Caves Day Visit Area
, a fantastic picnic ground featuring a stone shelter, wood fire barbecues, picnic tables, toilets, walking tracks, and gorgeous rock formations. The toilet blocks are actually built into the sides of gigantic boulders, a unique and interesting feature.
Also not to be missed along this road is
Barry's Rock
, a huge impressive boulder which has a hollow cavern within.
Another rocky outcrop similar to that at Melville Caves is
Rock of Ages
in Maldon, Victoria - enormous boulders are staggered across the top of Mt Mooral and offer breathtaking views of the surrounding countryside.
WALKS FROM MELVILLE CAVES CAMPGROUND
%contentblock=16%

5.5 km (2-3 hours) return
Steep inclines
2 km (1 hour) return
Steep inclines
2 km (1 hour) return
Steep inclines
Inglewood Motel and Caravan Park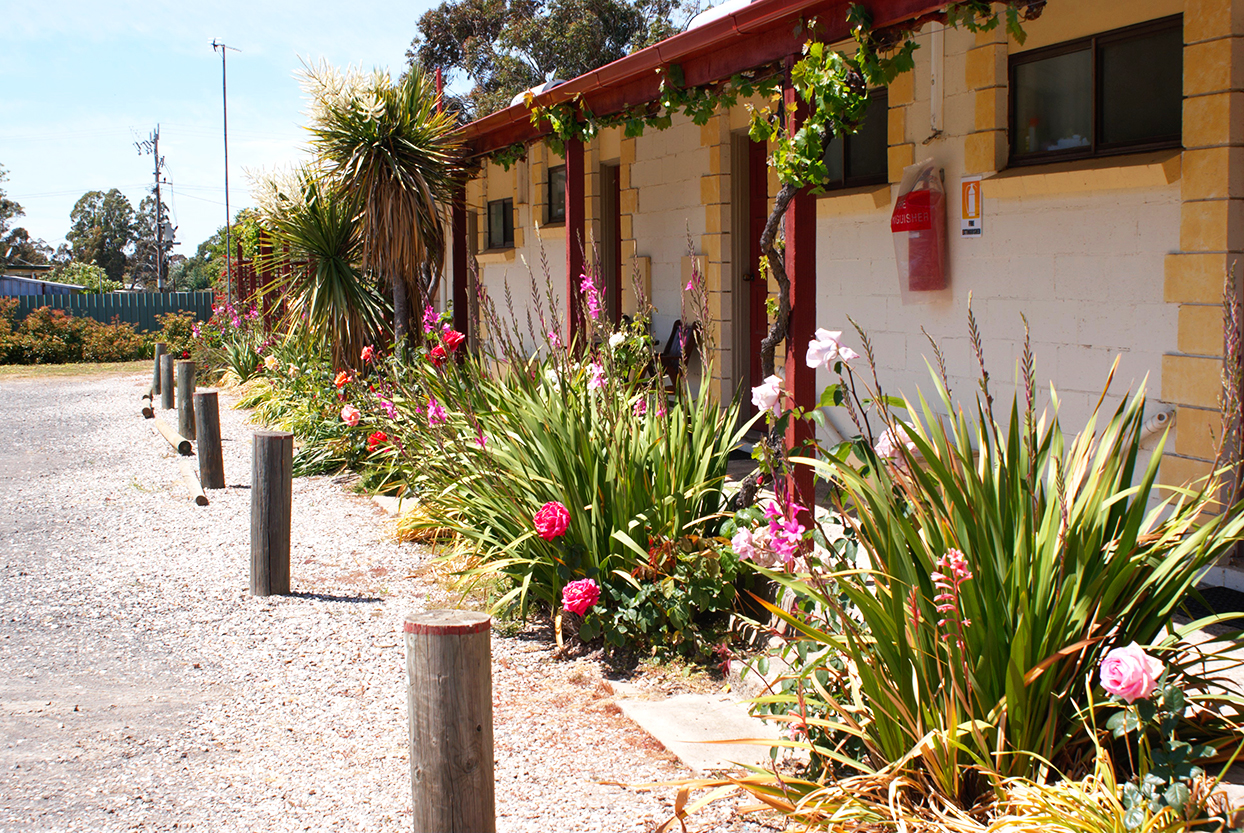 Inglewood Motel and Caravan Park
is a 10 acre bush park privately owned and managed by Jerry and Pauline Wellman in the gorgeous gold-rush town of Inglewood, Victoria. The park is within walking distance to cafes, shops and hotel entertainment, and is surrounded by State Forests. Inglewood Motel and Caravan Park is a popular destination for tourists and is located within the renowned Golden Triangle - a region of the Victorian Goldfields which is world famous for the size, purity, and quantity of gold nuggets found in the area.
Wedderburn Goldseeker Motel
Wedderburn Goldseeker Motel
offers classic country hospitality in the heart of Wedderburn, providing the perfect base for visitors to explore the beautiful Loddon Valley, the region's significant historical goldfields, and the surrounding towns of Inglewood, Bridgewater and Boort. Located two and a half hours from Melbourne and one hour from Bendigo, Wedderburn Goldseeker Motel is the perfect destination for your next getaway.