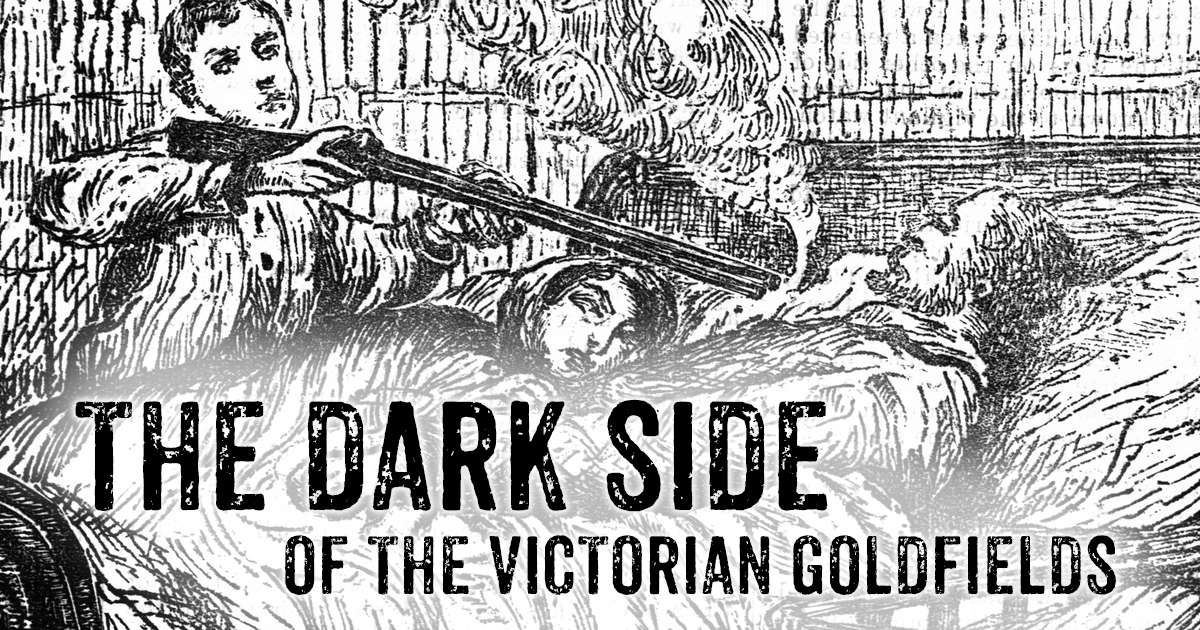 Young man holding smoking shotgun at the throat of his uncle, who lay in his bed beside his wife. Richard Egan Lee, April 12 1876, Melbourne. Source: State Library Victoria.

The Victorian Goldfields host a rich, fascinating, and often gruesome history.

A casual browse through old newspaper articles can quickly reveal the darker side of life in Victoria during the 19th and early 20th centuries.

The following list will take you on a tour of some of the region's grim history, including murders, suicides, horrific assaults, disaster, tragedy, lone/notable graves, gaols, asylums and ghosts.
Murder, suicide and assault
Lone graves, notable graves, and cemeteries of the Victorian Goldfields
Ghosts and paranormal activity