Many people have heard of the Walhalla Cemetery's famous cursed grave in Gippsland VIC, which bears an inscription foretelling the doom of all those who stand over the tomb.
James Mitchell died in a mining accident in 1880, and his tombstone in Walhalla reads:
E'en while thou bendest o'er my tomb

Thou may'st as quickly fall
Did you know that there is a grave in Timor which bears the very same inscription?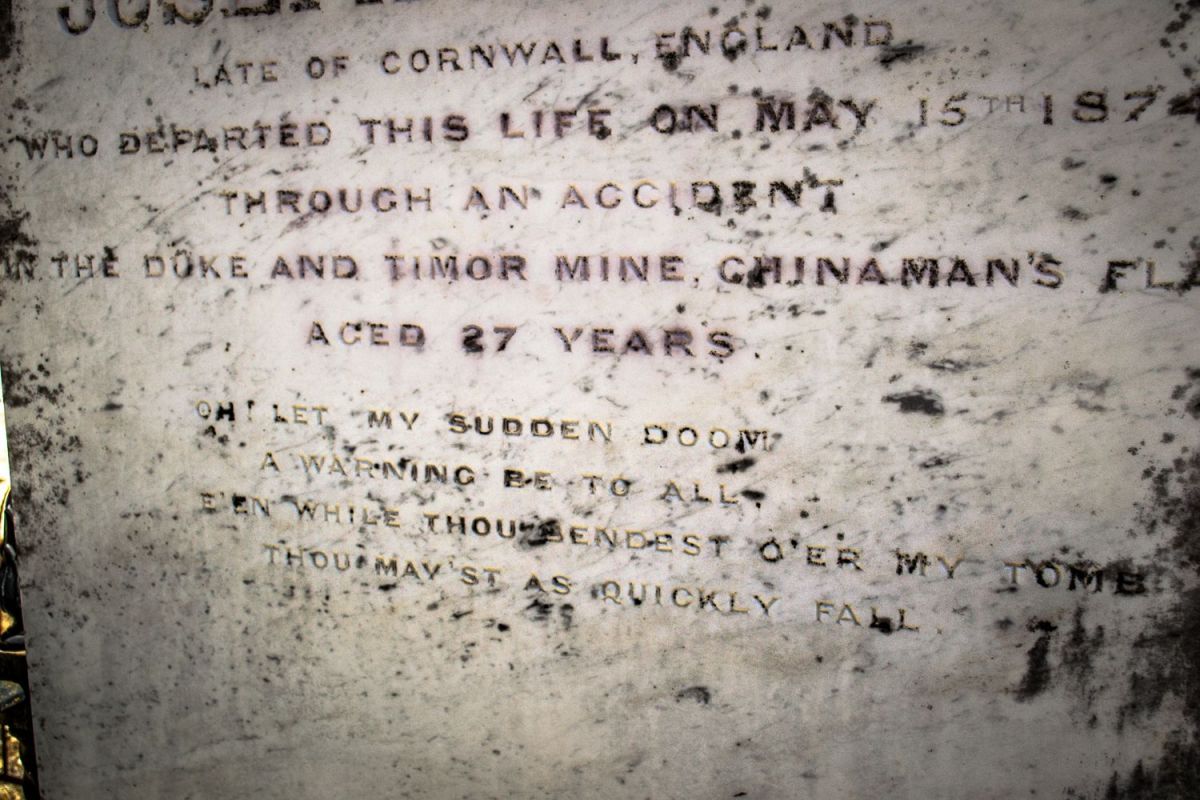 Joseph Nicholls died in 1874, six years before James Mitchell. Nicholls died at the Duke and Timor Mine, also in a mining accident.
He is buried at the Timor Cemetery with the very same curse displayed on his gravestone!
If you are interested in taking a look, Joseph Nicholls' grave is located just beyond and to the right of the central circle of trees at the Timor Cemetery, just 10 minutes from Maryborough.
The Walhalla Cemetery and the cursed grave of James Mitchell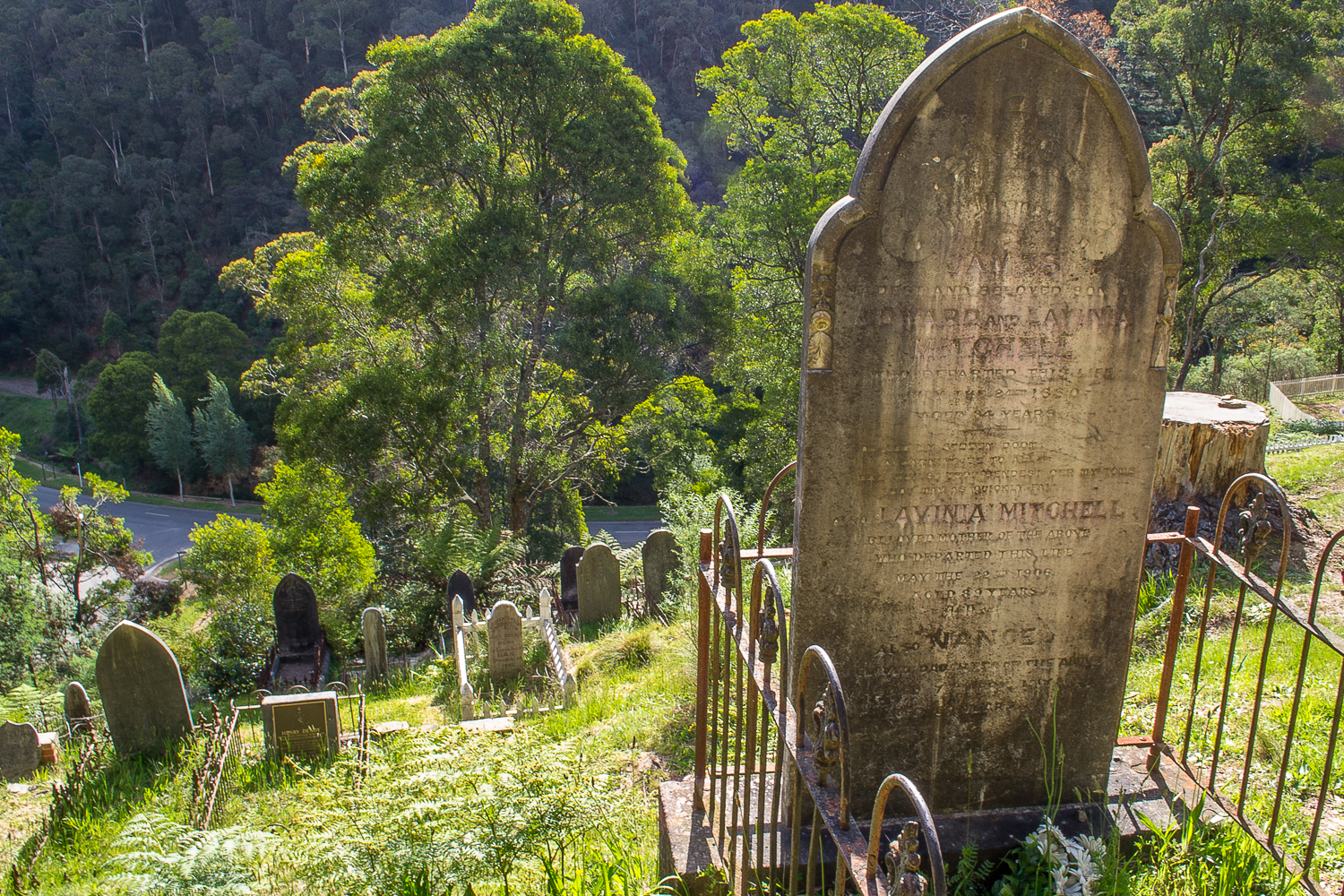 The Walhalla Cemetery is strikingly unique and beautiful. Anyone with an interest in historical goldfields cemeteries would enjoy a stroll along the steep hillside among the graves.
The entire town is just gorgeous, like a time capsule from a different era. This picturesque town is home to the Long Tunnel Extended Mine Tour and the Walhalla Goldfields Railway.
Murder and Mayhem on the Maryborough Goldfields!