The Avoca Lead Wayside Stop is an interesting spot located just out of Avoca on the Pyrenees Highway, heading towards Maryborough. This interesting rest area features a Chinese tomb, the site of a butcher shop, and well presented information signs describing the Avoca Lead township.
The tomb of Bi Jiang, dated 1850s, was found on this site and is now presented within a small fence and clear cover. It sits alongside the site of the butcher shop run by Bi Jiang (English name Percy Kang Senior).

An undercover picnic table sits alongside a gravel parking area, and another picnic table is located closer to the roadside.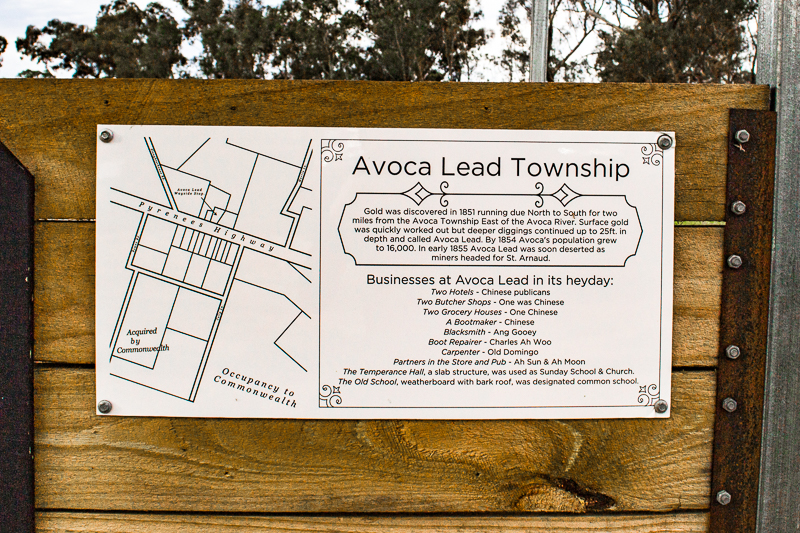 Information signs at the Avoca Lead Wayside Stop display the following text:
Est. 2017

AVOCA LEAD WAYSIDE STOP

Avoca & District Landcare Project







Gold was discovered in 1851 running due North to South for two miles from the Avoca Township East of the Avoca River. Surface gold was quickly worked out but deeper diggings continued up to 25ft. in depth and called Avoca Lead. By 1854 Avoca's population grew to 16,000. In early 1855 Avoca Lead was soon deserted as miners headed for St. Arnaud.




Businesses at Avoca Lead in its heyday: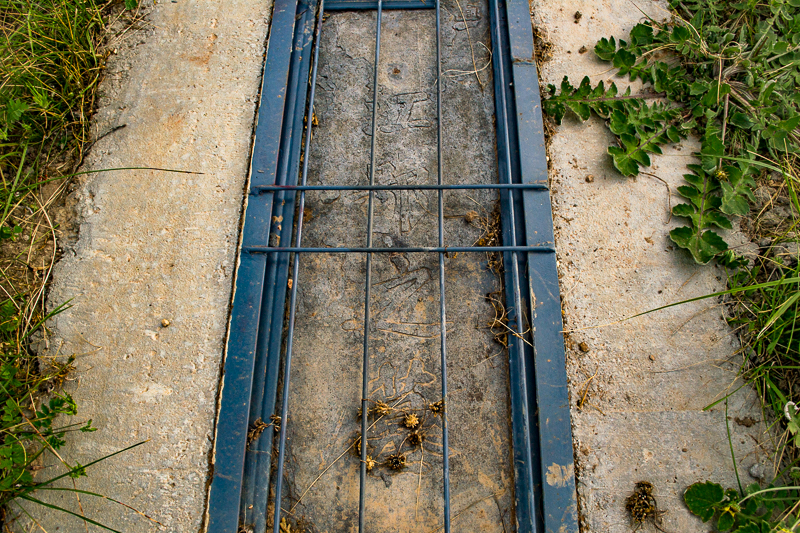 Tomb of Bi Jiang, Avoca Lead Wayside Stop, Avoca VIC

Chinese Name




The site of the first butcher's shop owned and run by

Bi Jiang

(Percy Kang Senior - English Name)

ran from 1849 and then moved to the new Avoca site in 1856 until his death in 1875.




Dated 1850s

Found on this site



SEE ALSO