Where you are standing was once the famous Black Lead diggings. At the height of the boom in the 1850s between three and six thousand Chinese miners lived here.
Shops, opium dens, joss houses and shacks were arranged along two streets. The miners reworked abandoned mines, extracting every speck of gold. Most hoped to return, wealthy, to their country and families. While here they continued many of their own cultural customs.
Chinese theatre groups were extremely popular. They had begun visiting the gold fields shortly after the rush had started. Between 1858 and 1869 some fourteen companies, with up to fifty performers, toured. the miners also grew their own vegetables and many of those who stayed in Australia set up successful market gardens. Creswick's Chinese community contributed considerable money to charitable causes, including the building of the hospital.
The Chinese camp was a place of curiosity and adventure for the Lindsay children.
Along with other small boys they would call the miners names, play tricks on them and even pelt them with stones. Such racist behaviour was a reflection of the time which later was regretted.
Around the turn of the 20th century, most of the Chinese camp was displaced by the Black Lead Hydraulic Sluicing company. The huge hole created by its mining operations became the present Calembeen Park swimming basin.
Calembeen Park
was originally bush land and became a swimming hole due to the gold mining activity common across the region. Initially between the 1850 - 1890 the site was a Chinese miners camp however as the area became deserted, dredging and sluicing operations began, creating massive dams. The land was handed back to the Council and more formal swimming baths were created, including dressing sheds and spectator seating.
Eureka: the Creswick connection
In late October 1854, the road to the Government Camp at Creswick Creek was crowded with diggers so incensed by the oppressive license system and general injustice that they threatened to burn the Camp, and demanded the removal of all officials.
The protest was quelled, but the anger returned on 25 November when delegates from Ballarat's vigorous Reform League rode in to seek support for their democratic protest and their condemnation of overbearing and unjust Ballarat officials.
Four days later, about 2,000 men, from the population of 25,000, met at Long Point to promise support. Licenses were burnt and, led by a German band, a contingent of about 150 set of for Ballarat travelling via Clarke's Flat and Black Lead, encouraging fellow miners to join them.
Legend has it that some were caught in a thunderstorm at Mopoke and returned home. Yet it is recorded that about 500 Creswick men arrived at the stockade in Ballarat on 1 December 1854.
The Creswick men joined the Ballarat men in their defensive stockade, standing up for their rights and liberties. The Stockaders were no match for the Government forces, who stormed the stockade and even massacred bystanders early on the morning of 3 December.
This plaque was placed on 18 October 2014 by the Ballarat Reform League Inc in association with the Creswick and District Historical Society and with the assistance of the Vera Moore Foundation.
Rules / conditions of entry
Children under the age of 10 years must be accompanied and closely supervised by a responsible adult over the age of 16.
The following are not permitted into this facility
Any wheeled vehicle (prams and wheelchairs excluded)
Glass bottles or vessels containing glass
Dangerous or illegal substances or items
Alcohol - without prior written permission from management
Persons under the influence of alcohol/drugs shall not be allowed to enter this facility
Warning
The Hepburn Shire Council, its servants and or agents accept no liability for any injury, loss or damage suffered by any person however caused using the diving tower and park facilities.
Notice to pool users - caution
Water depth in main pool varies from approx. 1 metre to approx. 30 metres. Depth changes suddenly where pool floor slopes steeply. Swimmers enter water at own risk. No running, pushing or playing ball games are permitted around pool perimeter.
Penalty $100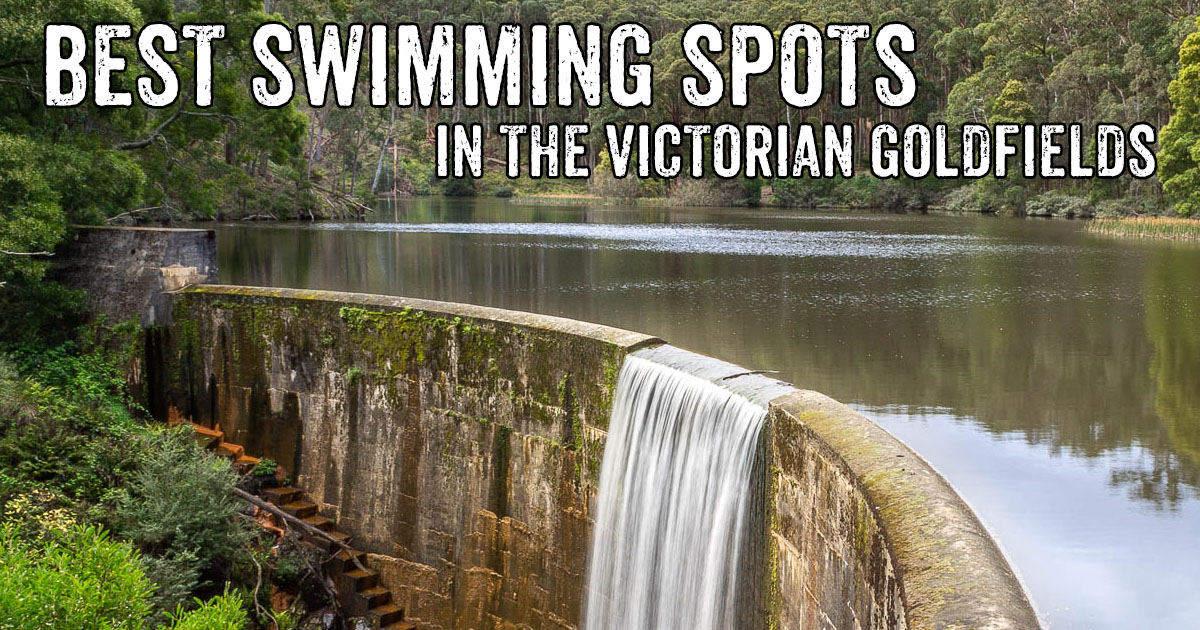 GOLDEN NUGGET DISCOVERY TOURS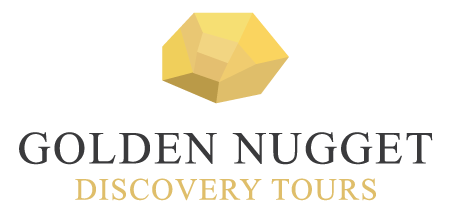 Experience the best Victoria has to offer with
Golden Nugget Discovery Tours
, a genuine Ecotourism Operator offering a wide range of nature, heritage and adventure tours throughout the many unique regions of Western and Central Victoria. Guided tours are available across the Goldfields, Daylesford & Spa Country, Pyrenees Wine Region, Grampians National Park, and Great Ocean Road!