An easy 250 metre walk takes you to the falls where you can clamber over the rocks and among the gorgeous ferns right beneath the waterfall.
By crossing a bridge over Middle Creek from beneath the falls, you can continue on the Waterfalls Nature Walk and access several other walks including the walk to nearby Cascade Falls.
Picnics and barbecues at Ferntree Falls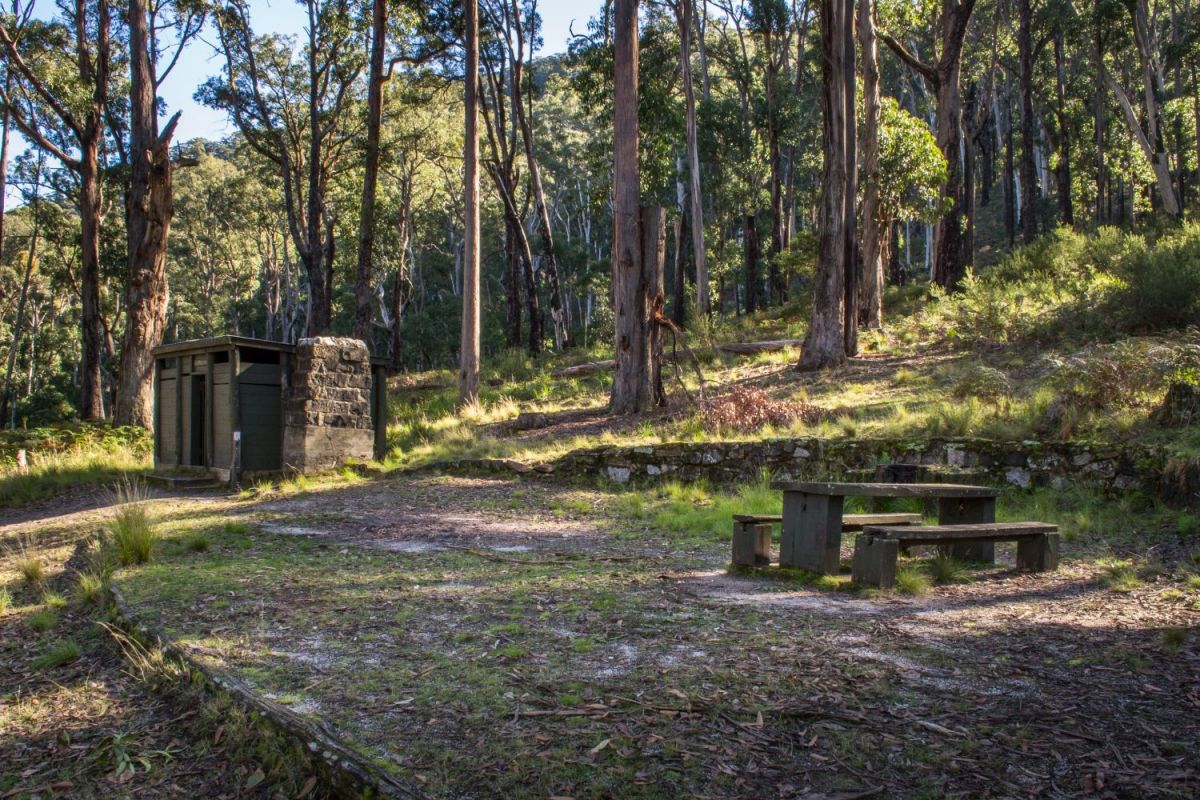 The Ferntree Picnic Area offers picnic tables, fire pits and wood fire barbecues, non-flush toilets (one with disabled access), a small hut (named Joffa's Hut) with seating and fireplace, and plenty of room.
Camping at Ferntree Falls
Just around the corner from the picnic area you will find five secluded campsites in a bushland setting, each with a picnic table, fire pit and wood fire barbecue.
Bookings and payment must be made to camp here, you can book online with Parks Victoria
here
.
Walks from Ferntree Visitor Area and Picnic Ground
Ferntree Falls - 250 metre, very easy walk
Waterfalls Nature Walk - 1 km, 45 min return (another waterfall, Cascade Falls, is a short 5 minute walk from the Waterfalls Nature Walk)
Beeripmo Walk - 23 km, 12 hr return
Mount Buangor Walk - 9.2 km, 2 hr 45 min return
Mount Sugarloaf Circuit - 8.9km, 3 hr 45 min return
More information on Ferntree Falls
The following text is displayed on information signs, installed in Mount Buangor State Park in 2010
Mount Buangor forms a virtual island of mountains and forests as it rises spectacularly out of the surrounding farmland plains. Granite boulders and vertical escarpments form a plateau that extends east to Mount Cole and west to Mount Langhi Ghiran. The highest peak is Mount Buangor at 989 metres.
The local climate, together with its geological past has determined the park's unique range of plant and animal communities. Home to 324 known plant species, 119 are of particular significance. Characterised by healthy Eucalypt forests; Messmates, Stringybarks and Blue Gums line the steep slopes. On higher peaks Snow Gums are common; in the deep gullies below, cool temperate rainforest plays host to striking tree ferns.
Animals thrive in this diverse environment. Commonly seen species include Eastern Grey kangaroos, Red-necked wallabies and birds such as Wedge-tailed eagles and Crimson Rosellas. At night, the forest is filled with the grunting of koalas and Brush-tailed possums.
Popular activities to enjoy here include bushwalking, camping and four wheel driving. The park provides access to nine walking tracks, ranging from a sedate stroll to a more adventurous overnight hike.
Now is a unique time to visit Mount Bangor. Marvel at nature's magic as it recovers after fire.
On March 17 2010, a fire burn through approximately 1356 hectares of both Mount Buangor State Park and Mount Cole State Forest.
Although blackened and charred, the forest is far from devastated. Fire is a natural part of this landscape, and there will be many fascinating things to see as it gradually recovers.
Some visitor sites may remain closed for your safety or until reconstruction works can be completed. Parks Victoria is committed to providing a safe and enjoyable experience and appreciates your support and co-operation.
Help us care for this recovering landscape
Please stay on designated tracks. Ash beds are home to newly establishing plants
Keep all vehicles, including four wheel drives, motorbikes and bicycles to formed roads that are open to public vehicles
Please do not feed wildlife - there is plenty of new growth for them to eat
Avoid camping under large burnt trees - they may continue to shed limbs for some time
Campfires - be extremely careful at any time of year
Only use existing fireplaces provided
Please bring your own firewood to avoid impacting the surrounding habitat
Clear three metres around the fireplace of flammable material
Make sure fires are never left unattended. Extinguish completely with water before you leave
Campfires, fires for warmth or personal comfort, and solid and liquid fuel barbecues and ovens are banned during Total Fire Ban days. This includes portable gas stoves in tents and annexes.
The local Aboriginal people of Buangor are the Beeripmo balug tribe; they belong to the larger Djab wurrung language speaking community. To the Beeripmo balug people the forest here is known as 'Bereep-Bereep' meaning 'wild mount'.
Links to Beeripmo balug heritage are represented through rock art, scar trees and scatterings of stone left from tool making. Descendants of the Djab wurrung continue to have a strong association with the area today.
The Djab wurrung people are represented today by Martang Pty Ltd - Registered Aboriginal Party for Mount Buangor and surrounding parks.
The first European to sight Mount Buangor was Major Thomas Mitchell in 1836. Within ten years of his visit, the first pastoralists had arrived in the area.
The timbered slopes, unsuitable for farming were a source of fence posts, housing and construction materials used for setting up the early pastoral runs.
Log chutes were used in the late 1880s to transport timber down the slopes of the forest. Although overgrown, some are still evident as depressions on the side of the hills.
Fire has been a part of the Mount Buangor landscape for hundreds of thousands of years; it is important to the lifecycles of many plants and animals.
On 17 March 2010 a fire started when extreme weather forced a planned burn to jump containment lines. Fanned by strong winds, the fire eventually burnt through 1356 hectares of both Mount Buangor State Park and Mount Cole State forest.
'Planned burning' is a common and important tool for managing the ecological health of our parks and for the safety of our visitors. Autumn is usually the preferred time for burning due to generally stable weather conditions. Sometimes however, unforeseen changes in weather can alter the outcome of a burn.
Recovery is now well underway, both for park infrastructure and for the surrounding landscape.
Fire creates a mozaic of burnt and unburnt forest - this helps to establish vegetation communities of different ages and creates many new food and shelter opportunities.
Keep an eye out for fascinating changes such as:
Green seedlings scattered among nutrient rich ash beds
Grasses and ferns sprouting luscious new shoots
Birds and possums building homes in newly created tree hollows
Plants flowering in spring (such as Grass trees) which usually only flower after fire
New buds sprouting on recovering eucalypts.
Also of interest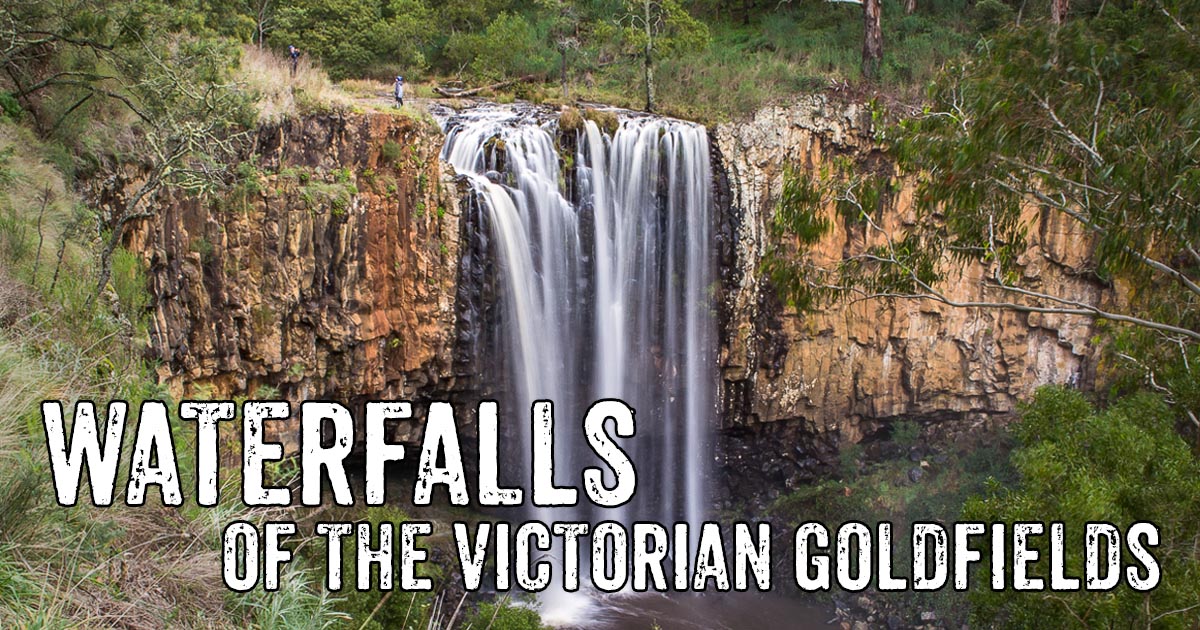 There are so many beautiful waterfalls to explore throughout the Victorian Goldfields. From charming cascades to stunning twin falls,
check out this list
and start planning your next adventure!
GOLDEN NUGGET DISCOVERY TOURS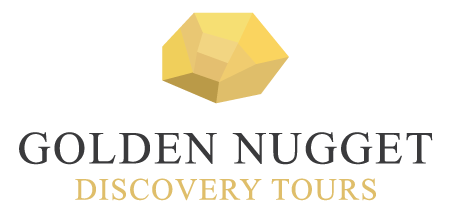 Experience the best Victoria has to offer with
Golden Nugget Discovery Tours
, a genuine Ecotourism Operator offering a wide range of nature, heritage and adventure tours throughout the many unique regions of Western and Central Victoria. Guided tours are available across the Goldfields, Daylesford & Spa Country, Pyrenees Wine Region, Grampians National Park, and Great Ocean Road!