Mount Korong is a beautiful granite outcrop located between Inglewood and Wedderburn. Countless gigantic boulders are heaped across the mountain and surrounding hills, creating unique shapes, caverns and spectacular scenery. A short climb up any hillside is rewarded with stunning views down over the rocky landscape, which is particularly attractive when the grass is green during winter/spring. Mount Korong is very similar to the popular
Melville Caves
in nearby Kooyoora State Park, but much bigger and far more impressive.
Mount Korong is fantastic for bushwalking, free camping, birdwatching and rock climbing. Dogs are permitted within the Mount Korong Nature Conservation Reserve if kept on a lead. Gold prospecting is also permitted.
How to access Mount Korong
A dirt road travels around the reserve in a loop. Two wheel drive vehicles can make it into the reserve in dry conditions, but are advised to turn right at the entrance and travel anti-clockwise through the reserve as there are some steep, bumpy sections which may be impossible to climb if travelling the other way. The road is very uneven and gets steep towards the end. Four wheel drives will have no issues travelling through the reserve.
ACCOMMODATION NEARBY
Inglewood Motel and Caravan Park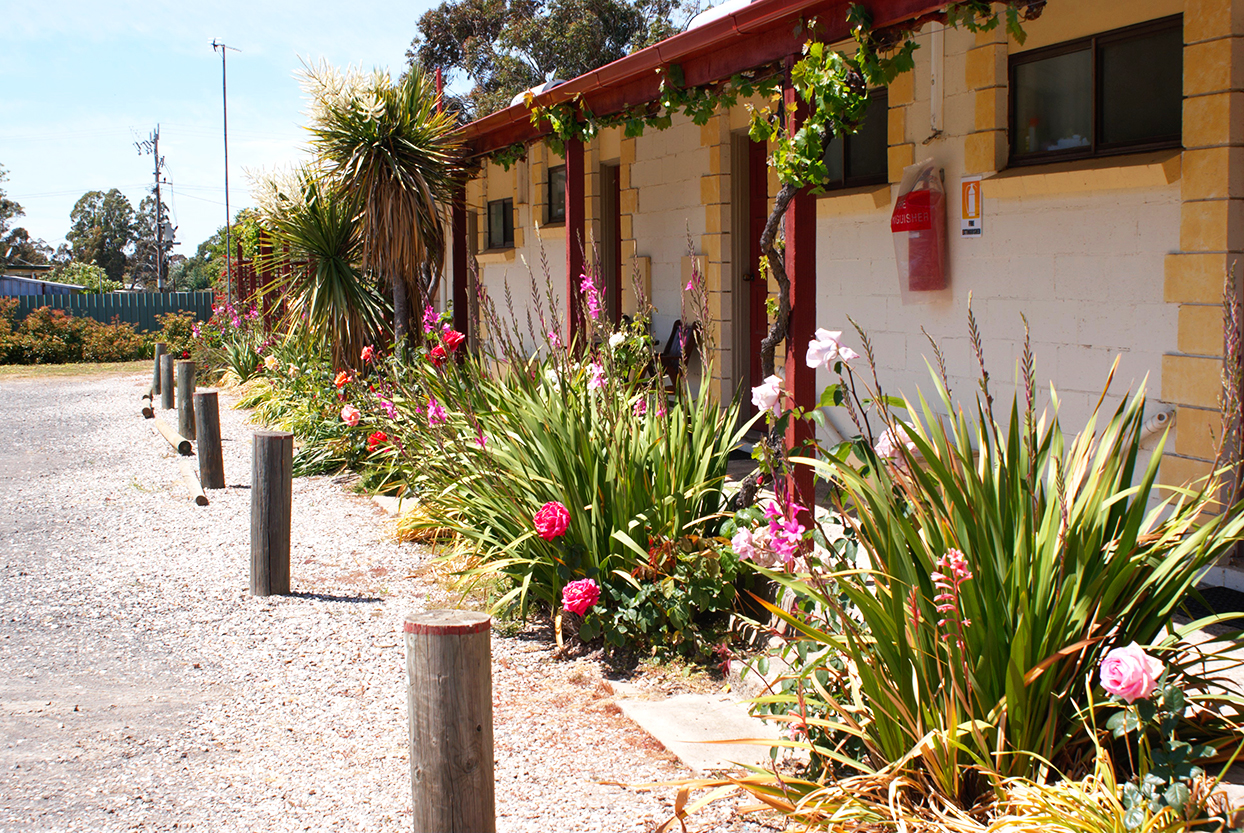 Inglewood Motel and Caravan Park
is a 10 acre bush park privately owned and managed by Jerry and Pauline Wellman in the gorgeous gold-rush town of Inglewood, Victoria. The park is within walking distance to cafes, shops and hotel entertainment, and is surrounded by State Forests. Inglewood Motel and Caravan Park is a popular destination for tourists and is located within the renowned Golden Triangle - a region of the Victorian Goldfields which is world famous for the size, purity, and quantity of gold nuggets found in the area.
Wedderburn Goldseeker Motel
Wedderburn Goldseeker Motel
offers classic country hospitality in the heart of Wedderburn, providing the perfect base for visitors to explore the beautiful Loddon Valley, the region's significant historical goldfields, and the surrounding towns of Inglewood, Bridgewater and Boort. Located two and a half hours from Melbourne and one hour from Bendigo, Wedderburn Goldseeker Motel is the perfect destination for your next getaway.