The Hard Hill Tourist Reserve in Wedderburn is an excellent free campground filled with interesting features.
Explore gold rush history as you stroll through the reserve and discover a reconstructed
gold puddler
, a
stamp battery
by the entrance, and a mine adit atop the hill.
Information signs teach you all about eucalyptus distillation and you can view a working eucalyptus stew pot alongside the picnic area. Volunteers fire up the stew pot four days a week (Monday - Thursday, other times by appointment).
Visitor facilities at Hard Hill include wood fire barbecues, undercover picnic area, large separate undercover area, toilets and showers (for campers' use only), walking tracks and lots of information signs. There is plenty of space to set up camp in the peaceful bushland setting, which is also RV friendly.
The following text is displayed on two of the many well presented information signs at Hard Hill Tourist Reserve:
The history of Hard Hill remains obscure, as little of the era regarding "The Hill" was written down or, if it was, it has not survived. However, evidence of the Gold era of the 1850's is still visible today. With a keen eye and an imaginative mind we can visualise the diggers going about their daily life in this harsh environment.
There was little or no fresh water. Supplies of meat, when arrived, were usually fly blown. How welcome the fresh fruit and vegetables from the Chinese gardens would have been. No wonder high prices were commanded and received from the diggers.
The Hill and the surrounding area had much alluvial gold. After the supply was exhausted, paddocking (as it was known) took place, the ground was turned over and small nuggets were raised to the surface and gathered. Another practice was to remove all the topsoil and put it in the
puddler
, water is syphoned from the dam, the mixture is "stirred" by a rake attachment to the horse-operated pole. The top slurry is drained off and the remaining dirt is shovelled into hand-operated cradles to be washed away from the gold particles.
Chinese on the gold fields always dug round holes, because of superstition, so that no evil spirits could hide in the corners, there are examples of these holes around Hard Hill. The square holes were dug by the European diggers.
Tunnelling through the Hill took place in the 1800's, remnants of this era are still visible but most of these have been back filled as was the custom in those days.
The discovery of Gold in the 1850's at the Korong Diggings, (as Wedderburn was then known) is attributed to a man named Brady, working as a shepherd on Torpichen Station, Welshman's Gully on the St Arnaud Road. He discovered the gold on May 10th 1852 but never claimed the reward offered by the Government at the time. The reward of £400 was claimed by four men from South Australia, Henry Thomas Cullen, Richard Higgs, Thomas White and W. Adams. The date given was 20th May 1852.
The population on the Wedderburn field fluctuated between 6000 and several hundred. It was a dry field, there being no permanent water. There was much alluvial gold with many nuggets interspersed.
In the 1890's gold ceased to be regarded as a major source of income for Wedderburn. However, there have been several revivals of gold fever since then, the main ones being in 1950 and 1980.
In 1950, several large finds in and near Wilson Street sparked a rush, in which 8000 people visited the town, many to dig and some to look. As late as the 1970's miners were still digging in that area in search of the elusive Cerchi's Reef, said to be very rich.
The discovery of the Hand of Faith at Kingower, and the Beggary Lump at Wedderburn in 1980 started another rush. For many months the bush around Wedderburn was swarming with prospectors, most equipped with detectors.
Since then there has been a steady trickle of gold seekers, and many small nuggets and some reasonably big, have been found, but not publicised.
Some of the main nuggets found in the area are:
1853 - James Bangery at Potters Hill - 96oz
1854 - TW Cosh at Possum Point - 144oz
1854 - James Rogerson at Steels Point - 96oz
1854 - ? Firth at Welshman's Point - 77oz
1856 - John Hassett at Potters Hill - 255oz
1857 - ? Jessup at Ironbark Gully - 73oz
1857 - James Lubbock at Show Gully - 72oz
1857 - Blanche Barkly at Kongower - 1757oz
1858 - James Pretty at Bocca Flat - 71oz
1858 - John Harton at Long Gully - 55oz
1859 - ? Jessup at Ironbark Gully - 192oz
1859 - John Harton at Judy Point - 82oz
1859 - Frank Gallejes at Italian Point - 192oz
1859 - William Sanders at Peep-O-Day - 51oz
1860 - John Finn at Finn's Flat (2 nuggets) - 55oz each
1862 - H Presnell at Bocca Flat - 75oz
1863 - Trotman and Hayes at Judy Point - 55oz
1866 - Phillip Archer at Main Flat - 114oz
1866 - David Strachan at Cahill Gully - 72oz
1868 - Reilly and Murphy at Ironbark Gully - 150oz
1869 - Welcome Stranger at Moliagul - 2564oz
1876 - Thomas Linkleter at ? - 70oz
1884 - George Dupay at Tinpot Gully - 55oz
1889 - Cosio Cellevich at Possum Gully - 336oz
Mar 1950 - Albert Smith in Wilson Street - 75oz £550
Mar 11 1950 - ? Butterick (Golden Retriever) - 72 oz £650
Mar 12 1950 - ? Butterick (Wedderburn Dog) - 145oz
Mar 29 1950 - ? Butterick (Golden Wedge) - 70oz
1970 - Lisa Roverts in Wychitella State Forest - 7oz
July 25 1980 - A Turner, R Fazzani, R Hard (Beggary Lump) - 82.2oz
Aug 8 1980 - At Hit or Miss Mine, North Beggary Hill - 10.0oz
Sept 26 1980 - K and B Hillier at Kingower (Hand of Faith)
Source: Information signs at Hard Hill Tourist Reserve
More recently in 2015 a massive 2.7kg gold nugget was discovered near Wedderburn by Kerang man, Mick Brown.
Read more...
GREEN AND GOLD PROSPECTING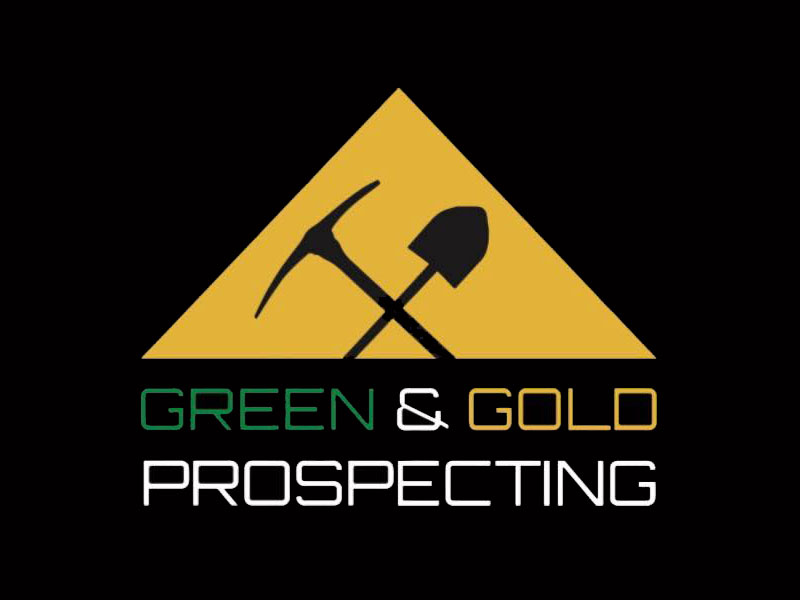 Are you looking for in-depth gold prospecting training, tips and tricks in Victoria's Golden Triangle?
Green and Gold Prospecting
provide exclusive one on one gold prospecting tours and training days, specialising in the Bendigo and Castlemaine regions. Great to book on your own or as a fun day out with the family, a training session with Green and Gold Prospecting offers valuable insight into the world of gold prospecting, and equips you with the knowledge you need to successfully search for gold on your own.
ACCOMMODATION NEARBY
Inglewood Motel and Caravan Park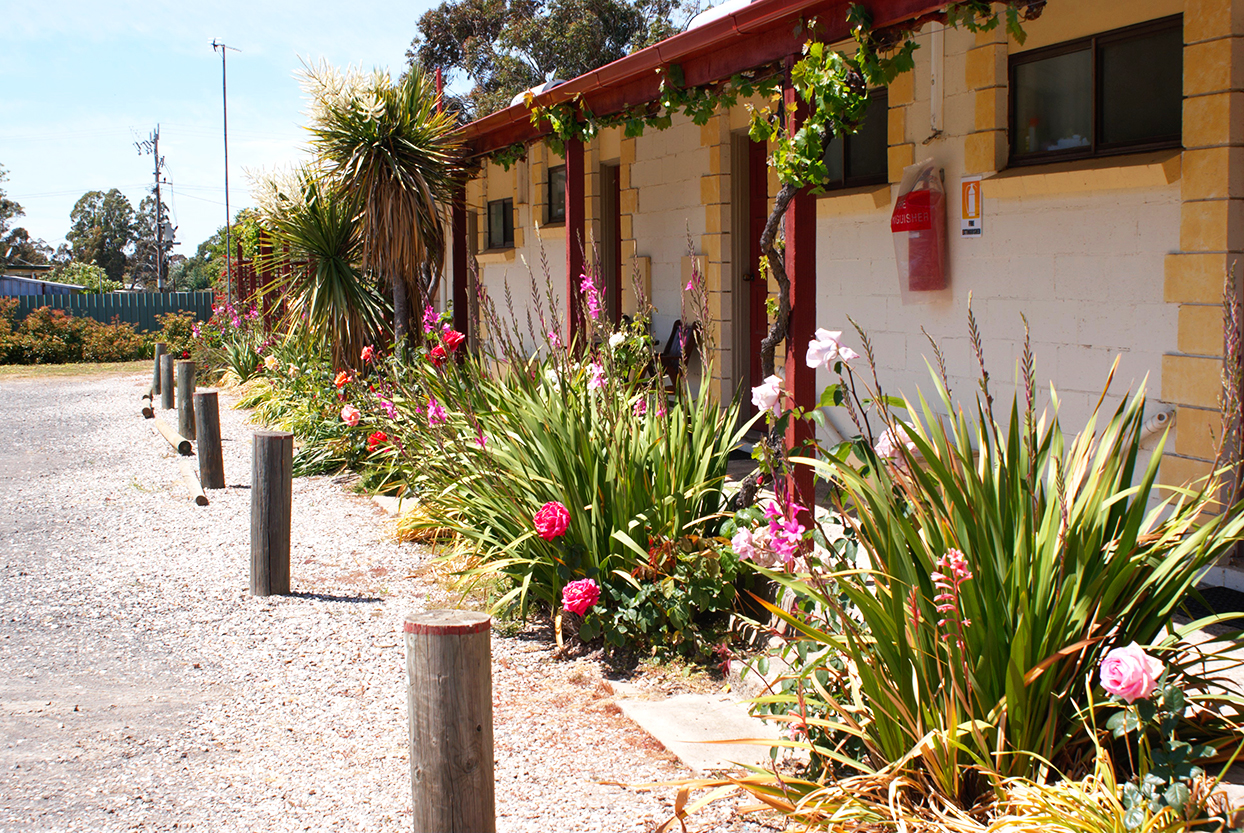 Inglewood Motel and Caravan Park
is a 10 acre bush park privately owned and managed by Jerry and Pauline Wellman in the gorgeous gold-rush town of Inglewood, Victoria. The park is within walking distance to cafes, shops and hotel entertainment, and is surrounded by State Forests. Inglewood Motel and Caravan Park is a popular destination for tourists and is located within the renowned Golden Triangle - a region of the Victorian Goldfields which is world famous for the size, purity, and quantity of gold nuggets found in the area.
Wedderburn Goldseeker Motel
Wedderburn Goldseeker Motel
offers classic country hospitality in the heart of Wedderburn, providing the perfect base for visitors to explore the beautiful Loddon Valley, the region's significant historical goldfields, and the surrounding towns of Inglewood, Bridgewater and Boort. Located two and a half hours from Melbourne and one hour from Bendigo, Wedderburn Goldseeker Motel is the perfect destination for your next getaway.