Pykes Creek Reservoir is a popular spot for fishing, boating, swimming and picnics, where multiple recreation areas are spread along the eastern shore of the reservoir. Located 5 minutes from Ballan, 30 minutes from Ballarat and an hour from Melbourne, Pykes Creek Reservoir is a fantastic destination for an afternoon of rest and recreation.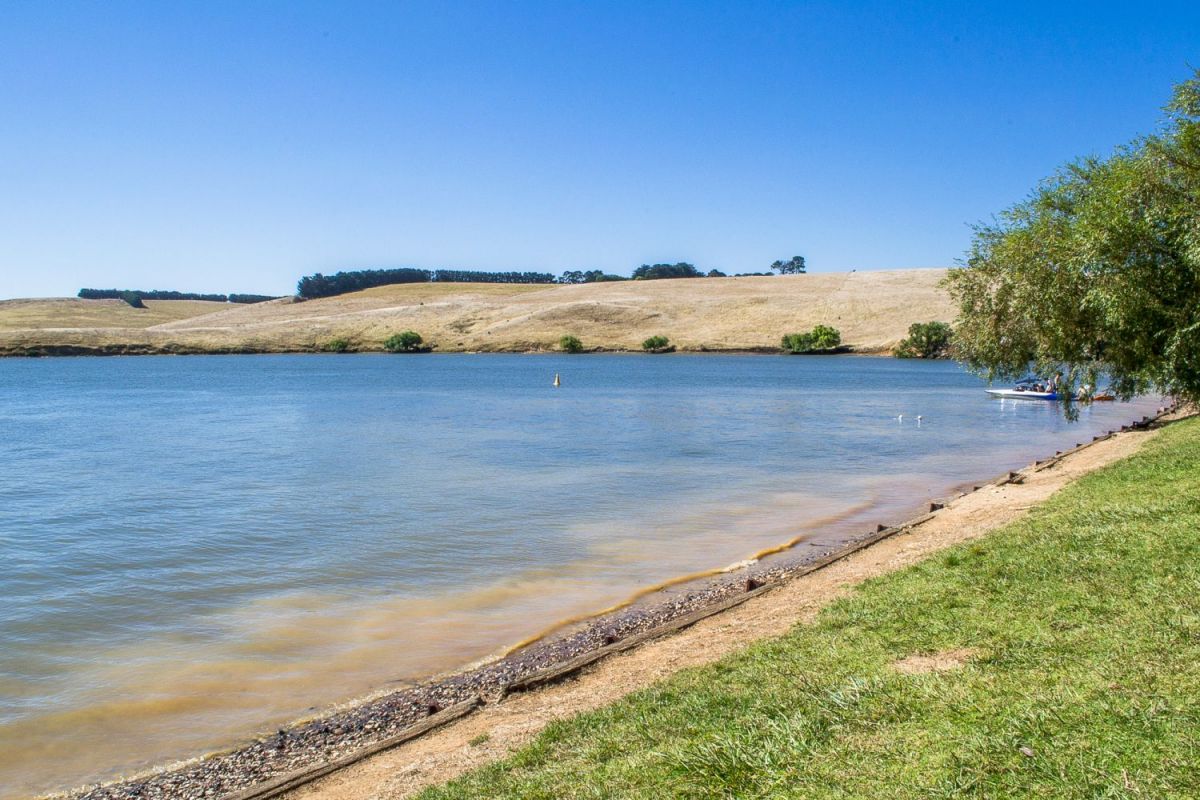 The first recreation area features a double lane boat ramp and large parking area, with plenty of room for lots of boat trailers. A grassy lawn slopes down toward the water with a retaining wall at the waters edge, a few trees provide shade, and a toilet block sits alongside the car park. This spot is perfect for boats, kayaks, canoes and jet skis, but is not ideal for swimming due to boat traffic and the lack of easy entry to the water.
The second area is a great spot for swimming and picnic blankets, with shady trees and a toilet block.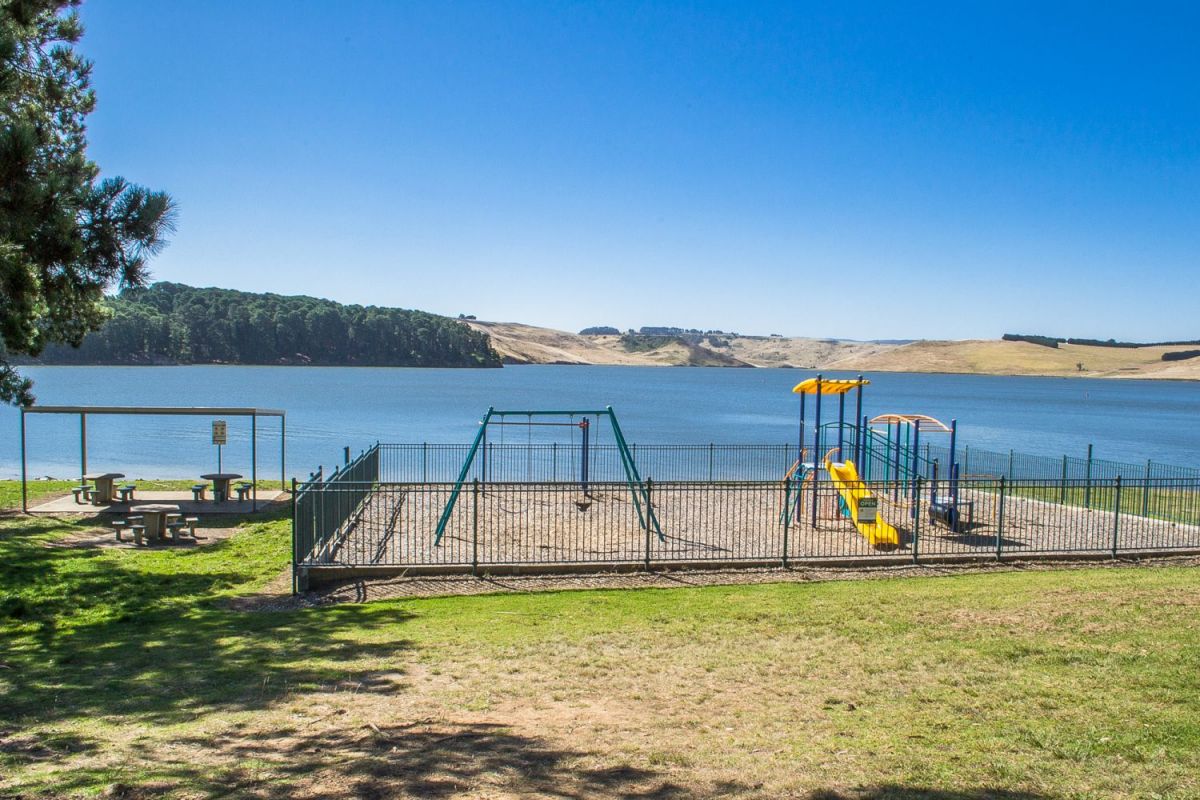 The third area features multiple picnic shelters, electric barbecues, tables, a fenced playground, and is another great spot for swimming. Toilets are located alongside the car park here as well.
A popular fishing destination, brown trout and redfin are commonly caught at Pykes Creek Reservoir.
Camping, fires and trail bikes are not permitted at Pykes Creek Reservoir. Dogs are allowed here if kept on a lead.