The Seaham Mine Bushland Reserve is a fascinating patch of bushland where the Seaham Company mine operated with much success from 1869.
There are many large mullock heaps, several dams, and a track which winds through the whole reserve.
This depiction of the Seaham mine was drawn by Australian artist William Taylor Smith Tibbits (1837-1906).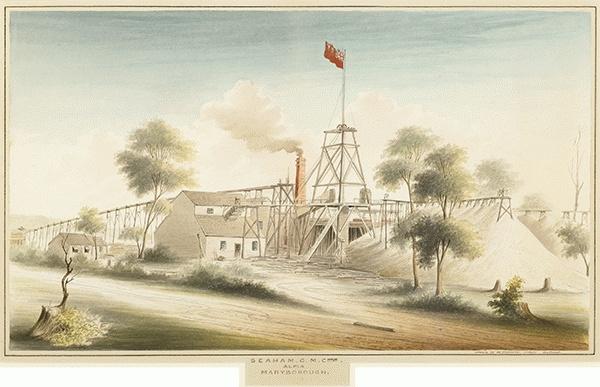 Watercolour and pencil on paper, mounted on backing sheet, signed and inscribed lower right: Drawn by W. Tibbits (artist) Ballarat, inscribed lower centre: Seaham G. M. Company/ Alma/ Maryborough, 29 x 49 cm ... Courtesy of Lawson~Menzies (now trading as Menzies) © William Tibbits or assignee (image source)