The Simson Historic Area is a patch of bushland which runs alongside the Maryborough-Dunolly Road. It has been heavily explored by gold diggers, as is evidenced by the countless mine holes scattered densely throughout the area.
There is a 4WD road/walking track winding through, access from Simson Road W. Be careful when walking that you don't trip or fall, as the ground is very uneven.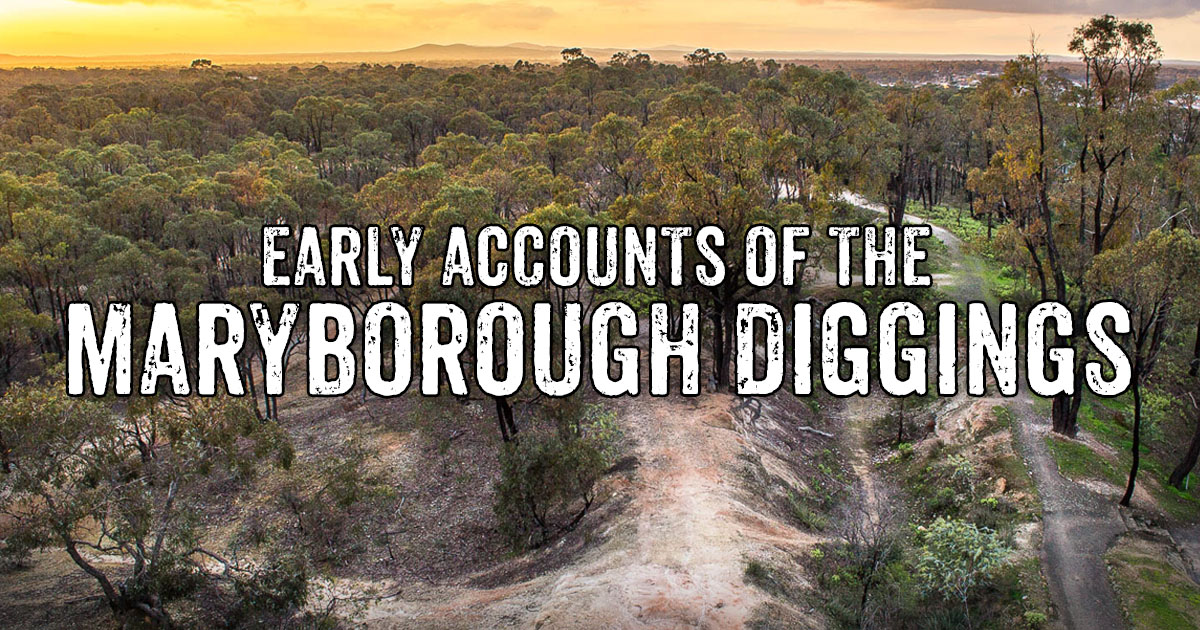 GEOLOGICAL MAP OF THE MARYBOROUGH GOLD FIELD, EARLY 20TH CENTURY
Geological map of the Maryborough gold field which shows historical features in superb detail, including reefs, leads, gullies/flats, and old workings. Originally published by the Department of Crown Lands and Survey, early 20th century. High quality, durable A1 print in a satin finish. Large, 594 x 891 mm. Go to online shop.