There are a number of areas in creeks and rivers where gold can settle or get trapped as it is transported downstream by the water flow, and there are several tools and methods you can use to extract this deposited gold, including gold panning, sluicing, and crevicing.
This page will focus on the prospecting method of crevicing for gold, where prospectors focus on the cracks and crevices in the bedrock at the bottom of creeks which can often trap lots of gold!
What is crevicing?
Crevicing is a method of extracting gold from cracks or crevices in the bedrock of a river bed, and is an effective way of retrieving gold from a stream without having to process lots of gravel.
The cracks in the river bed are doing a lot of the work for you in capturing gold from the surrounding gravels of the creek.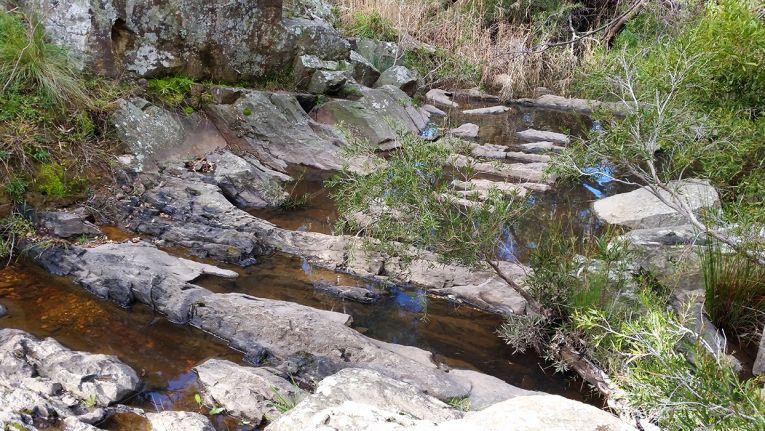 Where to start with crevicing for gold
If you're looking to get started with crevicing for gold, a good place to begin is in a creek with large areas of exposed bedrock as you will not have to dig through much (if any) material to reach the crevices in the rock.
Bedrock in creeks will sometimes be exposed in large areas or may just be poking out here and there from the surrounding earth.
Some creeks will not have any exposed bedrock at all.
Bedrock is easy to spot as it will be a solid sheet of rock as opposed to loose material such as boulders and gravel.
Bedrock in the creek bed is often best accessed during summer when water levels are low, but if you are targeting areas which are only submerged when the river floods then these are likely to be easily accessible year-round.
What tools will you need to crevice for gold?
You'll need to gather some tools to help get the trapped material out of these cracks in the bedrock.
You can purchase crevicing kits from gold shops or you can gather your own tool kit using things like screwdrivers, spoons, narrow scoops and small hand shovels.
Small sniffer bottles and larger yabby/bait hand pumps are great for pulling material out of crevices.
A crow bar and hammer/chisel are useful to pry open crevices in the rock and get right down to the material at the bottom.
How to extract gold from crevices in bedrock
Work carefully to remove all the loose material from a crevice in the rock, using your crow bar or hammer/chisel to wedge them open if necessary and get to the hard-to-reach material packed down the very bottom.
Sniffer bottles and yabby/bait pumps are very useful for sucking material up from the bedrock which is otherwise hard to gather up using only scoops and scrapers.
Once you've pulled the material out from the crevice, you can dump it into a bucket to take home and process later or you can put it directly into a sluice or gold pan at the creek.
See crevicing in action on YouTube
If you'd like to watch the process of gold crevicing in creeks, there are lots of informative videos on YouTube.
Here are a couple of good ones to check out: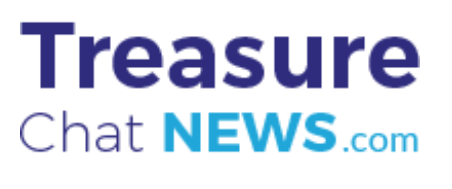 Treasure Chat NEWS is a 24/7 live News/Media outlet dedicated exclusively to treasure hunting in all its amazing forms. Regardless if your treasure is gold, coins, relics, rings, buckles, buttons, bottles or the countless other wonderous things we all chase on land and sea, this site is dedicated to you.
Click here to check out Treasure Chat NEWS!