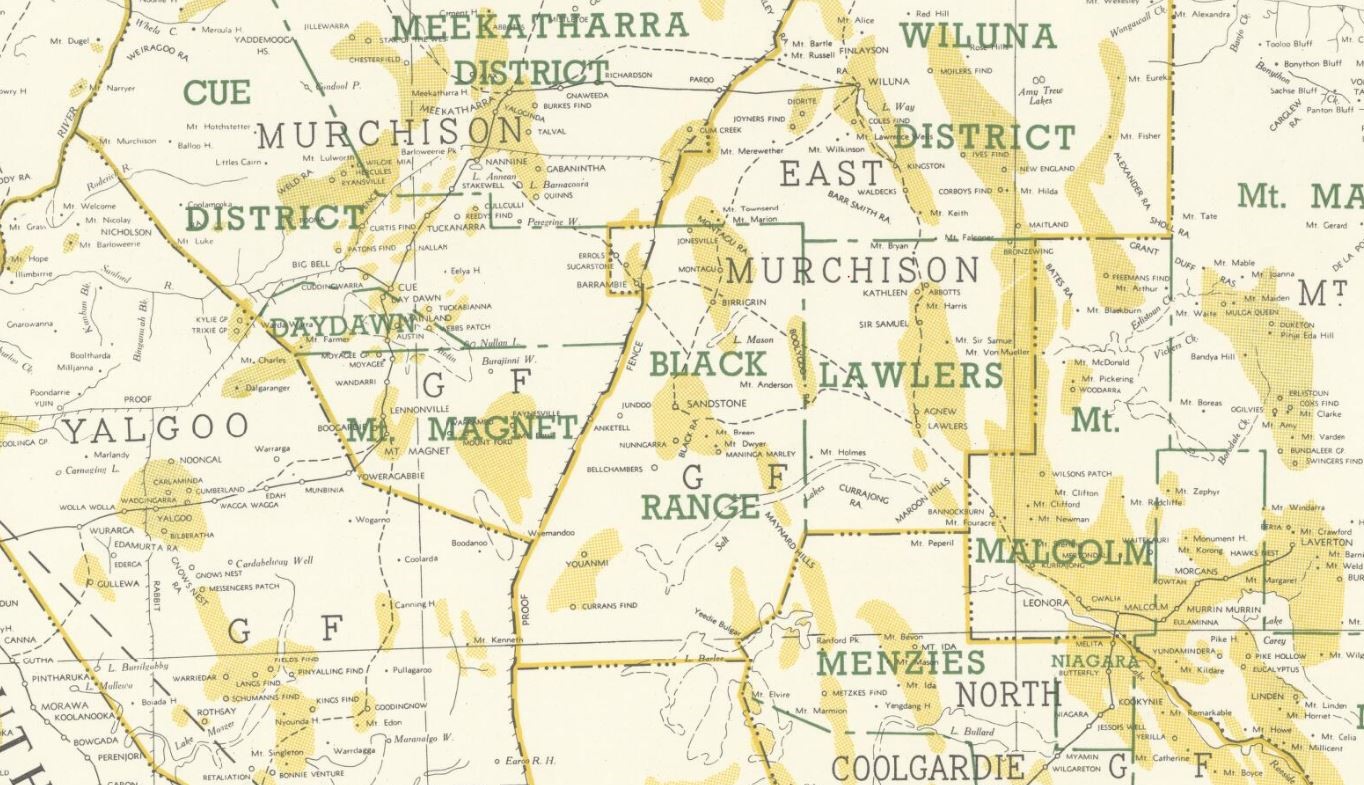 The
National Library of Australia
contains a wealth of digitised resources, many of which provide valuable information for the modern day gold prospector.
Historical maps provide insights into the geological features and gold mining operations of the past, helping prospectors to determine ideal locations to search for gold.
This list of maps links to historical maps for various towns and regions throughout the Western Australian goldfields. These maps have been selected because they display useful information regarding the location of reefs, diggings, mining operations, and geological features.
All these maps are free to view online.
Although Goldfields Guide is a Victorian website, we are including this list of historical WA gold maps because we have had so many requests for lists of maps from other states as well.
WESTERN AUSTRALIA'S HISTORICAL GOLD MAPS
Scroll down to find sections of maps for many goldfields towns and regions throughout Western Australia.

Western Australia state-wide goldfields maps
Kalgoorlie
gold m
aps
Kimberley
gold m
aps
Menzies
gold m
aps
Murchison
gold m
aps
Yalgoo
gold m
aps
Mining leases on the Murchison & Yalgoo Goldfields, West Australia, 1896. Shows mining leases for: Island, Day Dawn, Four-Mile Buddawadra, Yalgoo, Mt. Magnet, Cue, Abbot's Star of the ast, Nannine, Main Land, Cuddingwarra (Dead Finish), Relative positions of Island & Main Land, and routes to the fields from Geraldton.
Geological map of the Porcupine Group, Warriedar, Yalgoo G.F, 1921. Shows quartz reefs, lodes, shafts, bore holes, specimen numbers, dips, geological boundaries, shear zone, jaspers, detrital material, laterite, gabbro derivatives.
Yerilla gold maps
SEE ALSO