Set on the site of Majorca's former police camp, this historic reserve in Majorca once a beautiful public garden, complete with a small ornamental lake, promenade, bluestone spillway/drain and decorative plantings.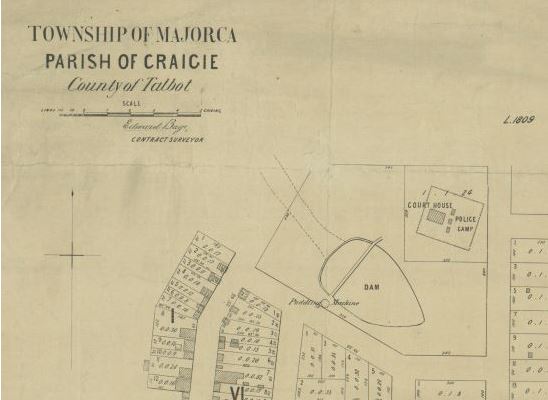 Victoria Park Gardens is set on the site of the police camp / dam on the above map. Source: PROV
Today the park consists of a large grassy lawn, tennis courts, war memorial and the dam/spillway. The park is included in an interesting self-guided walk around Majorca's historic sites and bushland areas - an online map and numbered points for the easy 3.3km walk can be viewed on
Walking Maps
.
The war memorial is set in the grassy area at the front of the park, and includes bench seating along with a flag pole.