During the warmer months when water levels are low, this part of the creek is shallow as it flows over rocks and among reeds, making it a great paddling spot for children. There is also a deeper swimming hole at the far end of the reserve.
Historic bridge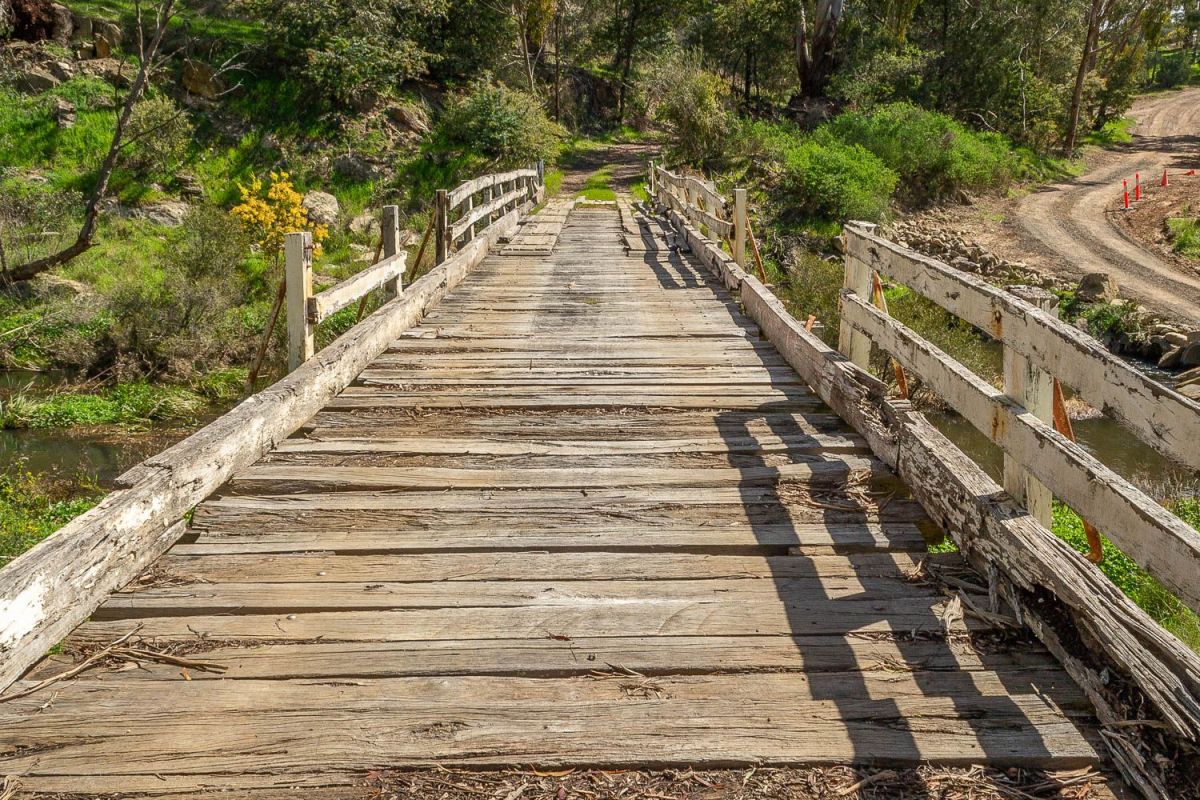 A fascinating old wooden bridge sits to the right of the clearing within the Franklinford Streamside Reserve. Access to the bridge is prohibited and a private driveway begins here - do not enter.
Governor Franklin's Ford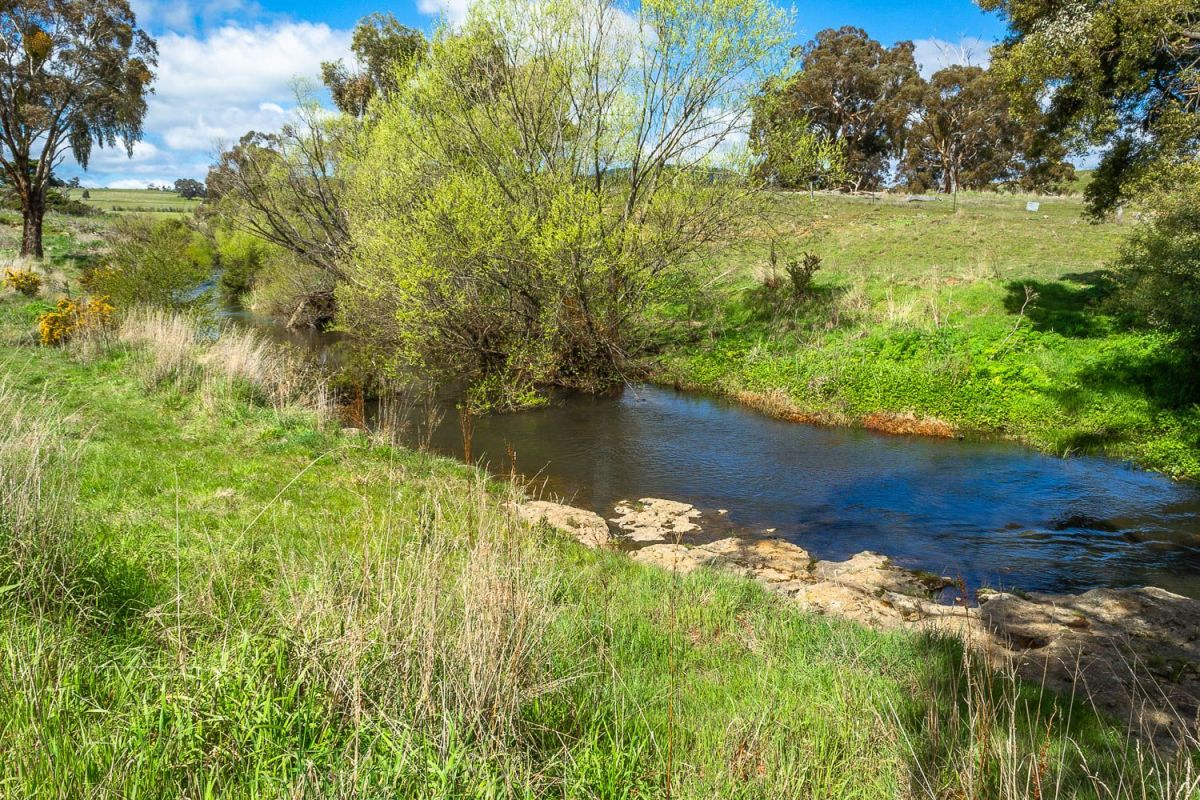 Just a little further back along Clarke's Road, before you turn in towards the clearing, if you head down to the creek from the roadside you will find another great spot down at the water. The creek streams over bedrock here creating beautiful rock pools when water levels are low.
This section is the historic site of Governor Franklin's 1843 crossing over the creek during his visit to the area. This ford is along the former track between the Aboriginal Protectorate and Hepburn's pastoral station.
Former Governor of Tasmania, Sir John Franklin, crossed the creek during his visit to the area in 1843, giving rise to the town's name.




Site of ford over Jim Crow Creek on western route from 1840s Protectorate Station. Route of former track can be seen cut into creek banks.




Heritage Inventory Significance: Moderate - as indicating the route of the connecting track between the Protectorate and the squatter Hepburn's station in the 1840s. Also of significance because of the association with Sir John Franklin.
Visitor facilities at the Franklinford Streamside Reserve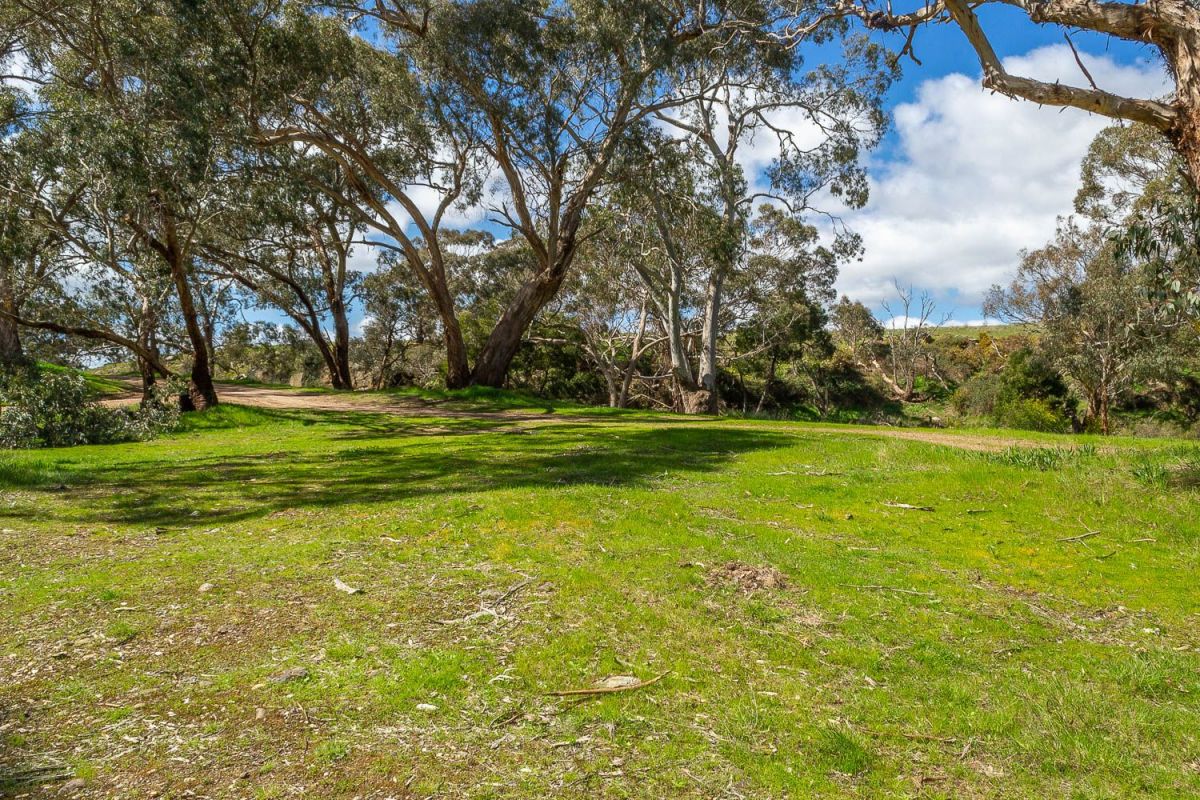 There are
no
toilets, picnic tables or rubbish bins present at the Franklinford Streamside Reserve - be sure to bring along some camp chairs or a picnic blanket. There is a toilet located nearby at the
Franklinford Yandoit Cemetery
.