In the bush just outside Maryborough, Victoria stands the stone fireplace of an old miners hut. There are several mine shafts up behind the ruins which head off in a line, and gold diggings all around.
The ruins are located just off White Horse Track along an unnamed road. From Majorca Road, take White Horse Track a short way into the bush and then turn left at the first turn-off. The ruins are just up ahead, right alongside this track.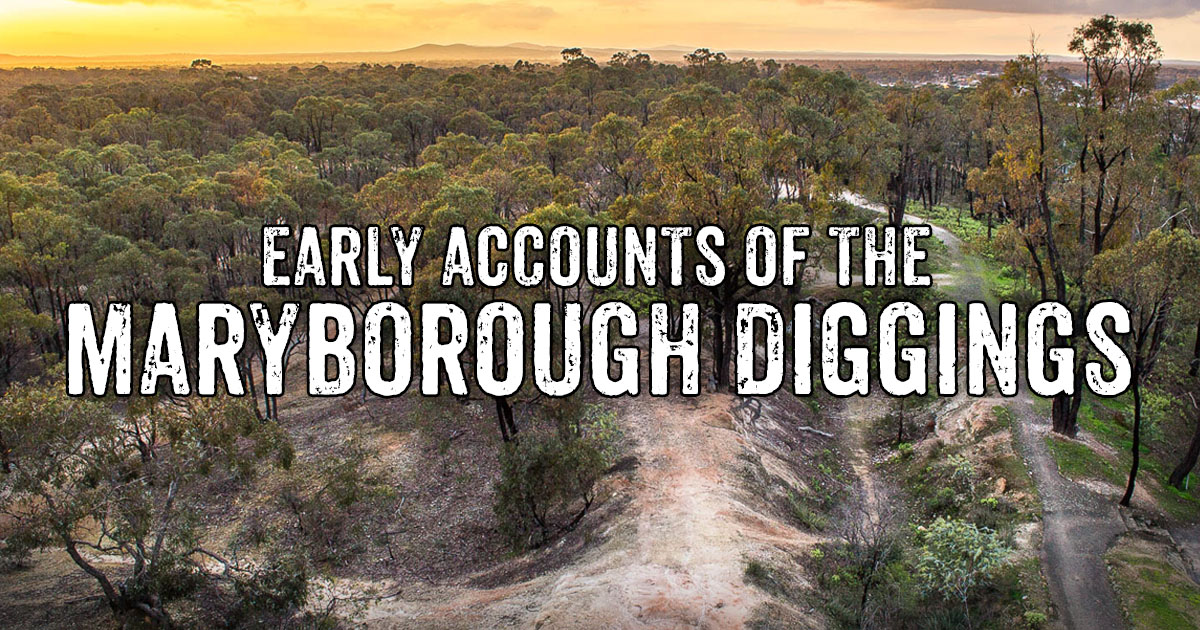 GEOLOGICAL MAP OF THE MARYBOROUGH GOLD FIELD, EARLY 20TH CENTURY
Geological map of the Maryborough gold field which shows historical features in superb detail, including reefs, leads, gullies/flats, and old workings. Originally published by the Department of Crown Lands and Survey, early 20th century. High quality, durable A1 print in a satin finish. Large, 594 x 891 mm. Go to online shop.