Sisters Rocks are a huge cluster of enormous granite boulders heaped in the bush alongside the Western Highway, a few kilometres from Victorian gold mining town, Stawell.
The rocks are spectacular and have been a popular tourist and picnic destination since settlement in the area during the 19th century.
Stawell is located about 20 minutes from the spectacular Grampians National Park.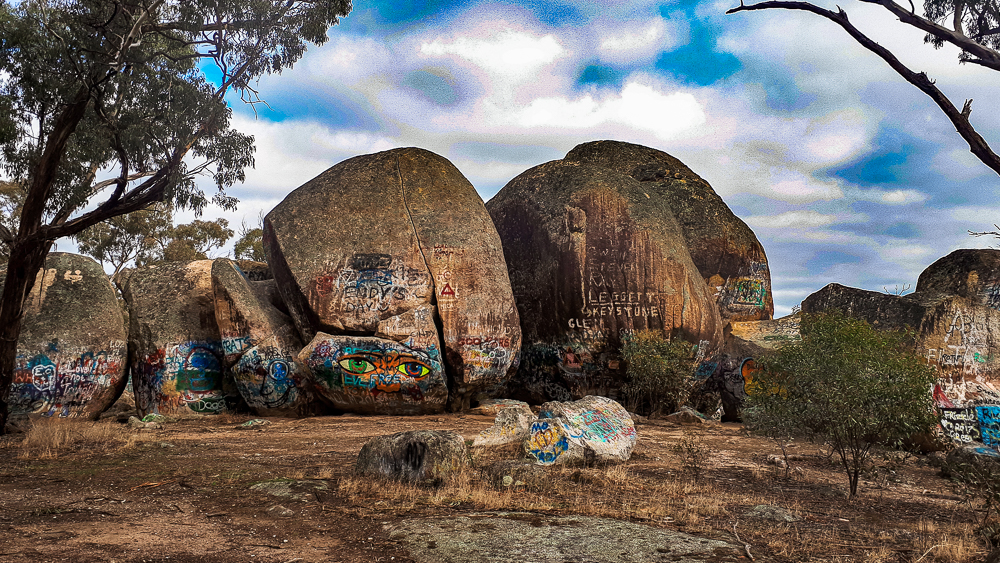 A large parking area is located alongside Sisters Rocks off the Western Freeway, and also features a rubbish bin and a (broken) picnic table.
Caves and climbing
Sisters Rocks are fantastic for climbing!
Children have a great time clambering over, around and under these massive, colourful boulders.
You can make your way between and beneath the rocks through a series of amazing cave-like chambers, much the same as those at
Melville Caves
in Brenanah, Victoria.
Graffiti at Sisters Rocks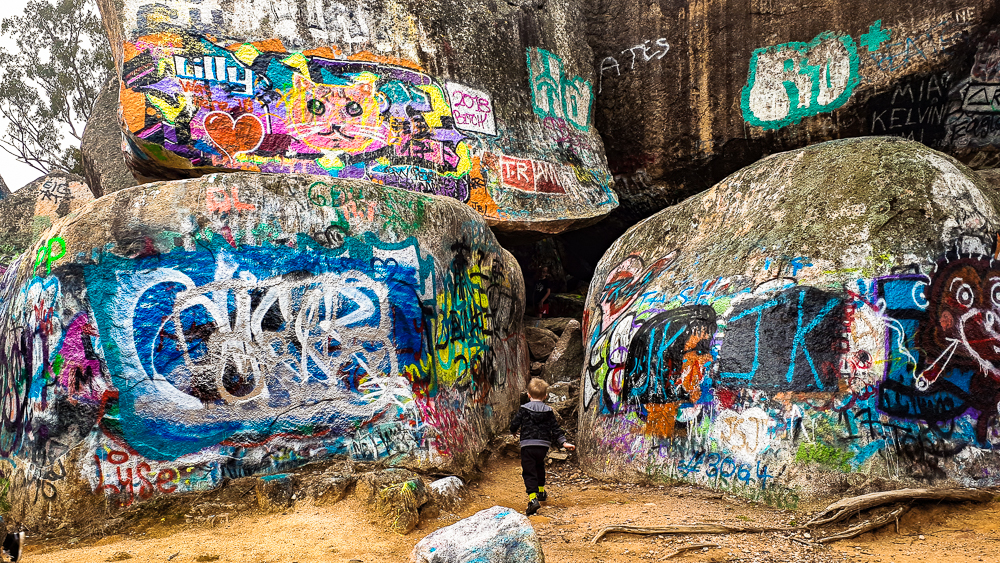 Graffiti artists have decorate the rocks as high as they can reach with interesting pictures, slogans and names.
Opinions are divided over this graffiti - some say that the paint has ruined the natural beauty of the rocks, while others insist that the art serves as a unique guestbook and only enhances the attraction of this popular spot.
Some of the graffiti dates back to the 19th century and can certainly be seen as a historical record of sorts.
Similar locations such as
Melville Caves
in Brenenah,
Rock of Ages
in Maldon and
Quartz Mountain
in Lillicur have not been painted by visitors at all, which further adds to the uniqueness of Sisters Rocks.
History of Sisters Rocks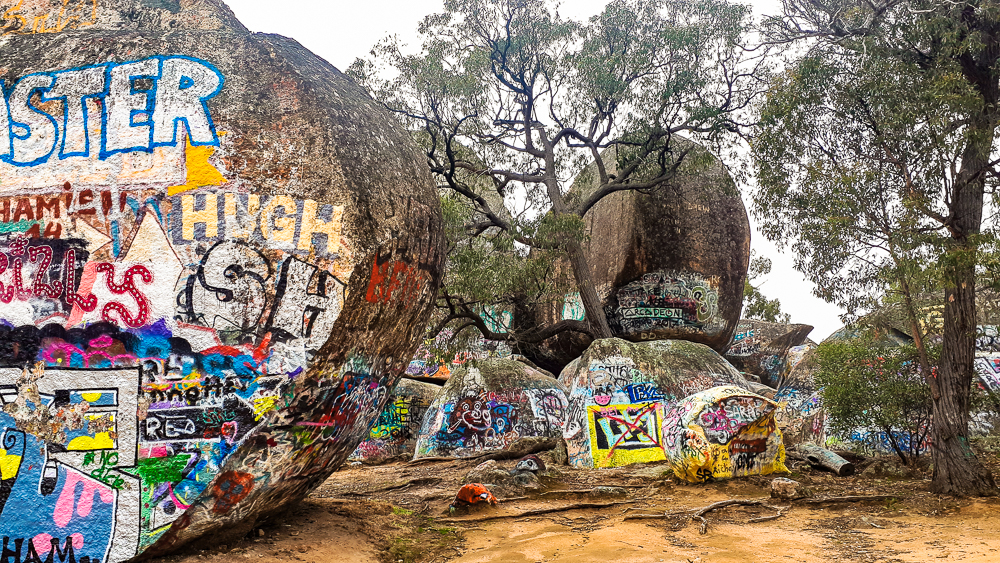 Sisters Rocks was named after the three Levi sisters who were among the area's first settlers, arriving in Australia during the mid 1800's gold rush. Descendants of the Levi sisters still reside in the area today.
To prevent the stone being used as building material for the rapidly growing town, Sisters Rocks were officially declared a protected area in the late 19th century, making them one of Australia's earliest attempts at nature conservation.