Quartz Mountain Geological Reserve, also known as Amherst Reef, Big Reef and Big Hill Reef, is an impressive reserve in Lillicur, not far from Talbot and Maryborough.
The reserve features the largest outcrop of pure quartz rock remaining in Victoria, where the reef forms a north-south ridge approximately 0.8 km long. Huge masses of quartz stand over six metres high and in one spot a massive forty tonne boulder balances perilously atop the reef! There are large quartz boulders and smaller pieces of quartz scattered throughout the surrounding bushland.
You can see evidence of old mining operations in the form of a deep mine shaft covered by a steel grate and an old adit going in from the east side. These mining efforts were made in the 19th century and had very limited success. The site was abandoned in favour of more profitable areas, leaving this spectacular reef intact for us to see today.
Dunn's Reef
in Muckleford is an excellent example of a gold-yielding quartz outcrop which was extracted and crushed by mining companies. It's interesting to think that Quartz Mountain, if it had contained enough gold, would have ended up the same way.
Access to Quartz Mountain is via Quartz Track, Lillicur. If you have a four wheel drive vehicle you can drive in to the reserve and up the hill to the reef, otherwise it is an easy 100 metre walk from the entrance of the reserve up to the reef.
Please note that gold fossicking and prospecting is strictly prohibited within the reserve. Be very careful of mine shafts in the area.
SHOP HIGH QUALITY PRINTS - HISTORICAL GOLDFIELDS MAPS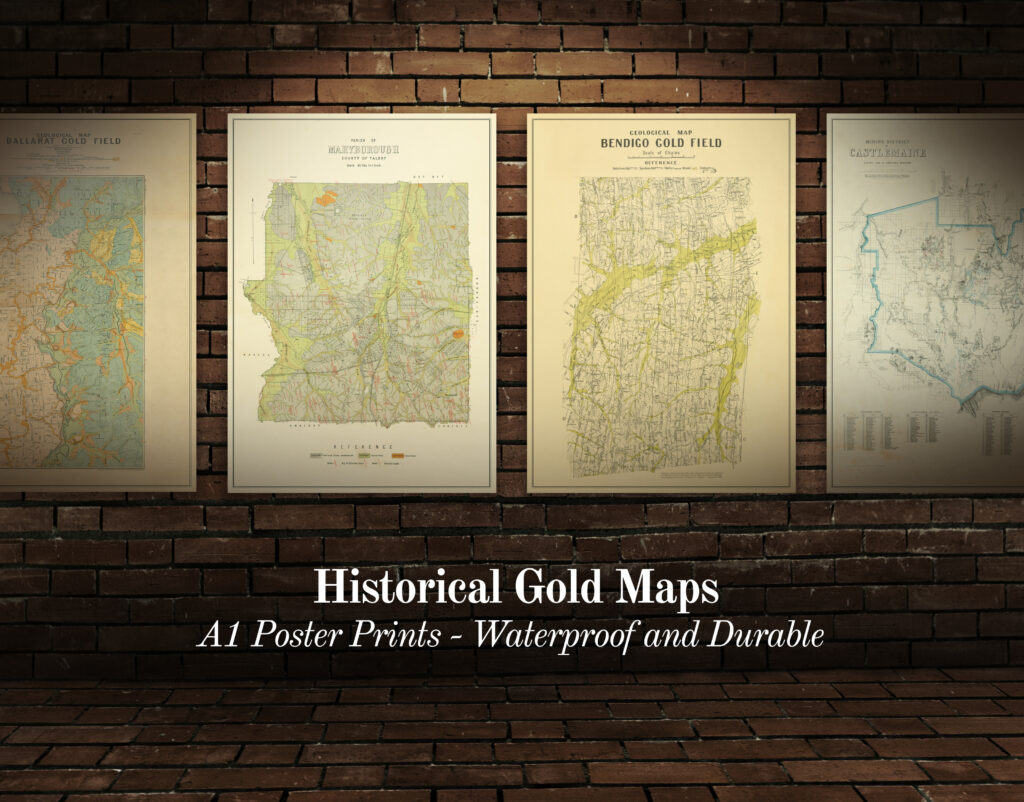 Shop our collection of historical goldfields maps, which show fascinating historical features in superb detail. High quality, durable A1 poster prints in a satin finish. Order yours today!
SEE ALSO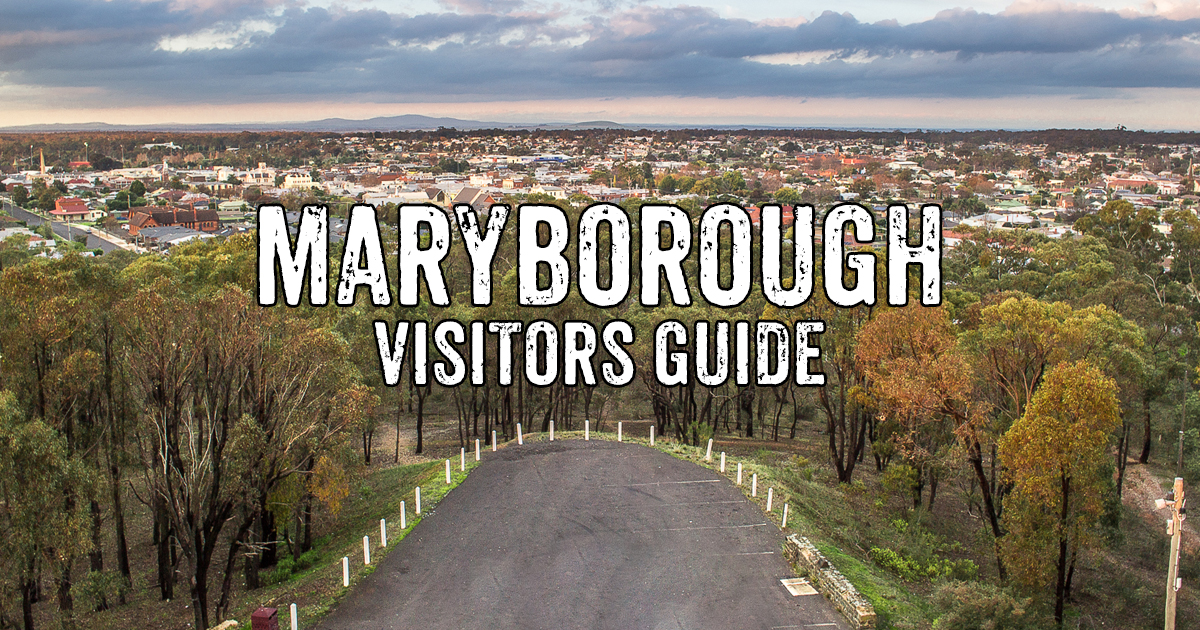 Maryborough Visitors Guide - Situated in the heart of the Victorian Goldfields, Maryborough is filled with grand 19th century architecture and surrounded by box-ironbark forests, gold mining history and a variety of beautiful historic townships. As well as visiting local cafes, restaurants, markets and nearby wineries, visitors can explore the region's gold rush history and pastoral roots through the area's many museums, galleries and historic sites.