This pretty little concrete weir is an interesting feature along Kyneton's scenic Campaspe Riverwalk Track. Situated alongside the town's gorgeous Botanical Gardens, this weir is one of several which were constructed on the Campaspe River during the early 20th century. A bench seat is set alongside the river here, overlooking the water.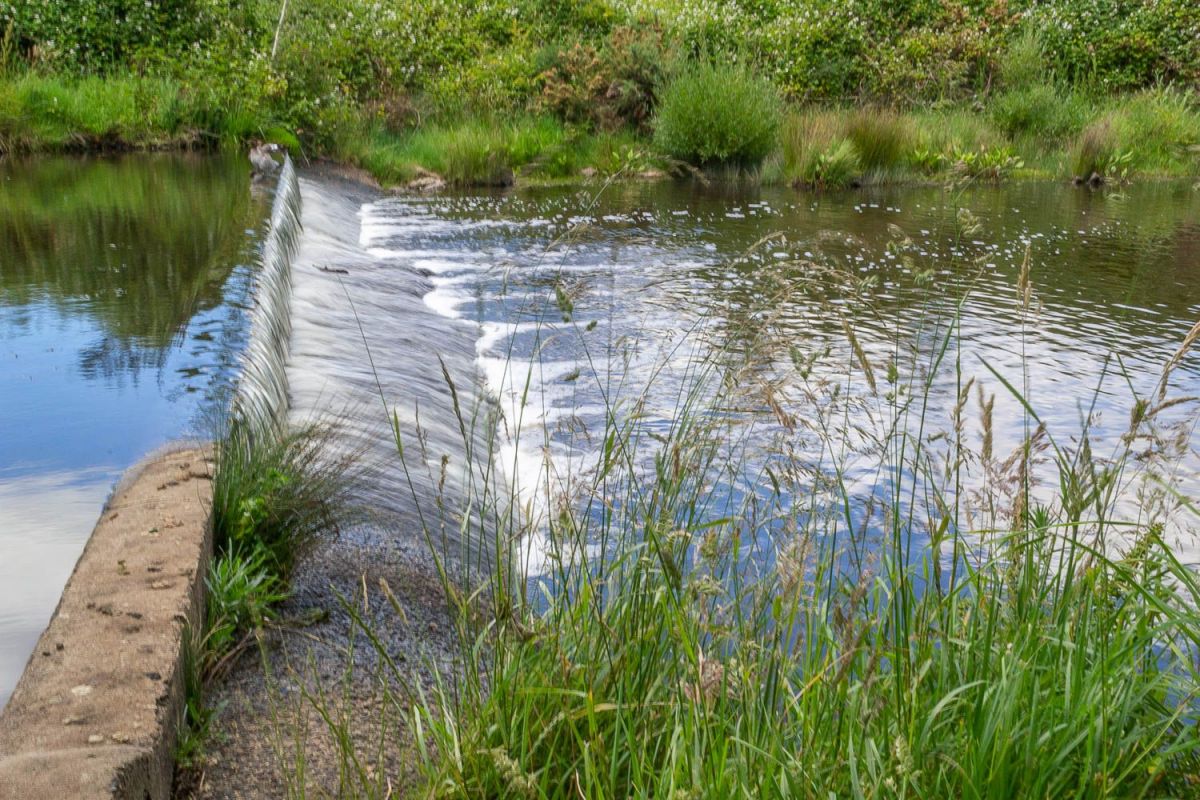 This spot can be accessed via the walking track from the Botanic Gardens. A little further upstream is the striking Mollison Street Bridge, another interesting feature along the walk.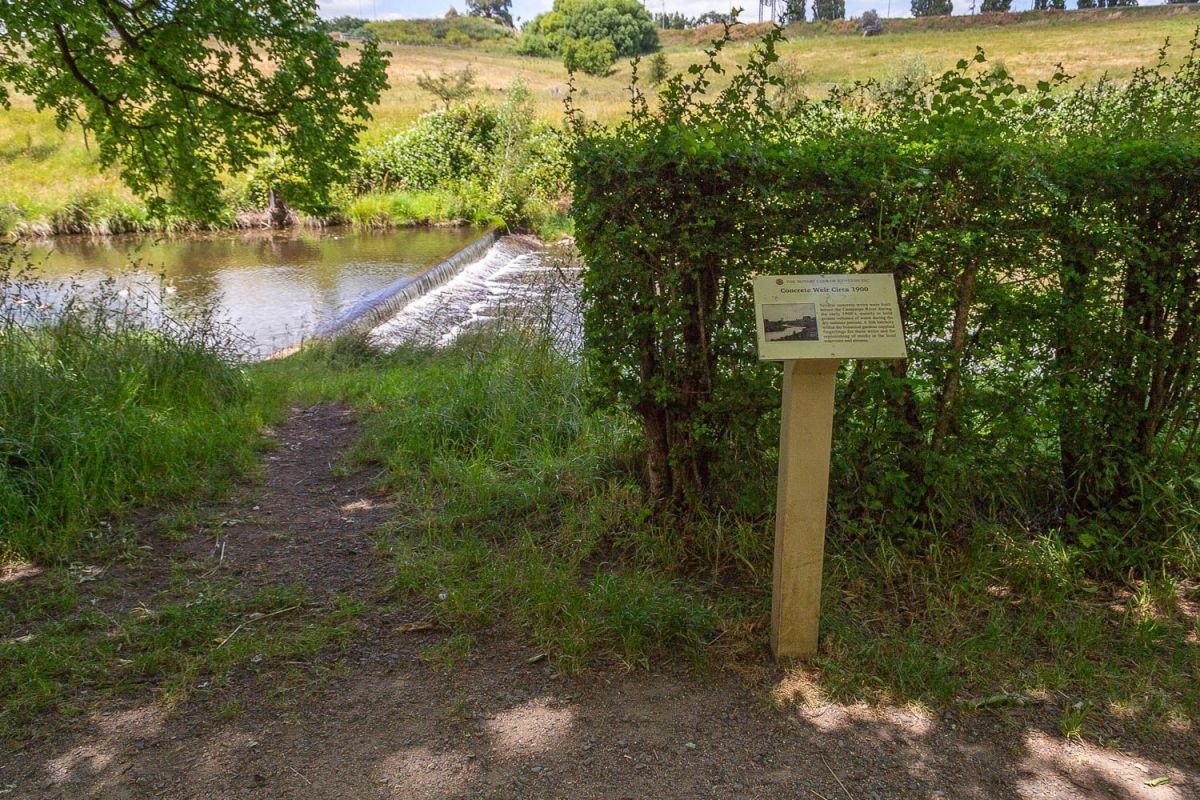 A sign stands before the weir and displays the following text:



Several concrete weirs were built across the Campaspe River during the early 1900's, mainly to hold greater volumes of water during the dry summer periods. A fish hatchery within the botanical gardens supplied fingerlings for these weirs and for replenishing the stocks in the local reservoirs and streams.