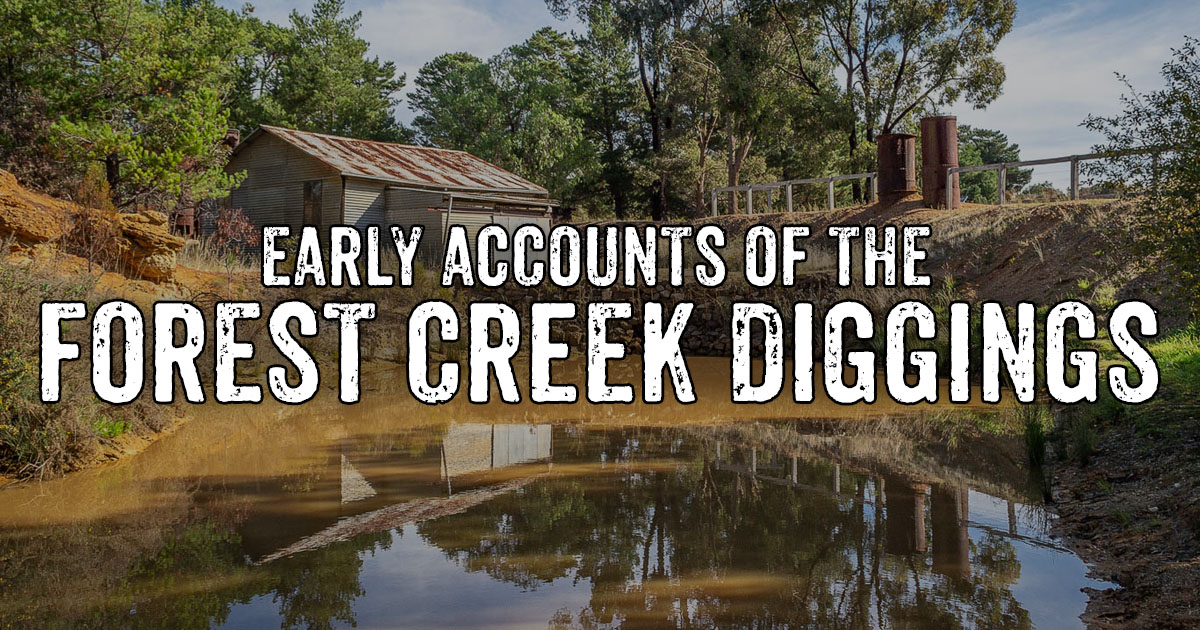 One of the most famous goldfields of the Victorian gold rush, the renowned Forest Creek Diggings attracted thousands upon thousands of hopeful miners from all over the world! The rush here began in the latter part of 1851, and it was not long before the entire area was busy with diggers, tents, cradles and tin dishes, and seemingly endless ounces of gold were being obtained from the rich earth.
"In a ride of eight miles down the creek, I am satisfied I passed 10,000 souls, men, women, and children indiscriminately working for the ore..." - The Argus, 19th November 1851



The following accounts were published in newspapers during the first few months of the rush to Forest Creek, and give us an interesting insight into the early development of the Forest Creek Diggings.