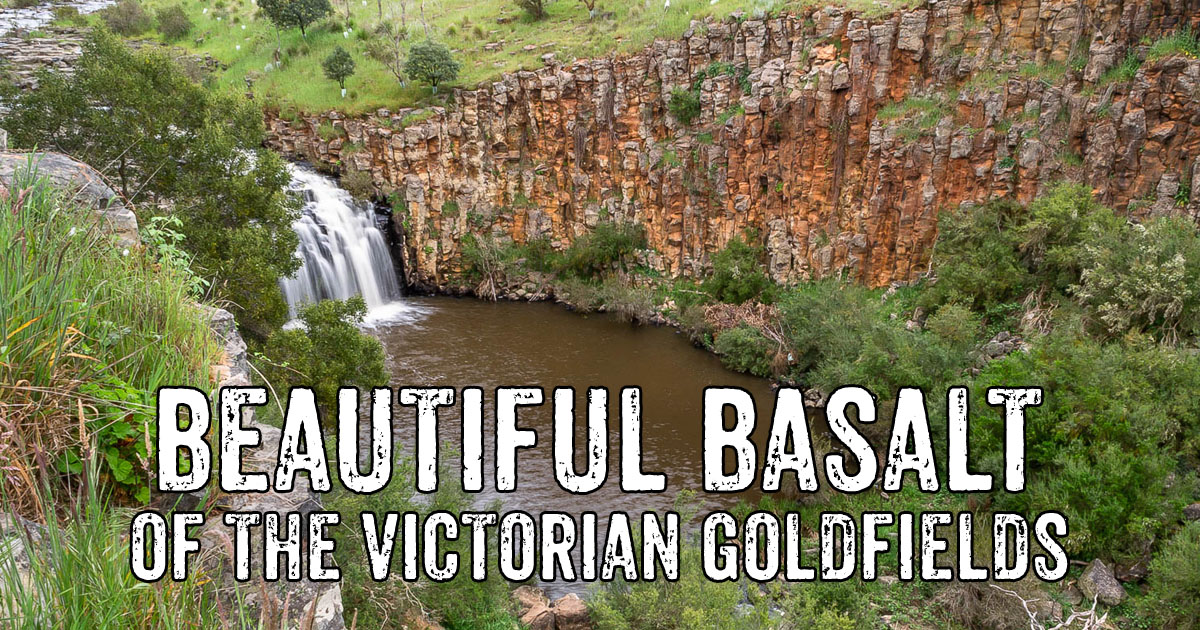 Basalt is a volcanic rock which can fracture as it cools, forming spectacular hexagonal columns! There are some amazing places across the Victorian Goldfields which feature these stunning columns of rock, check out a few of our favourites below.
Devils Kitchen Geological Reserve, Piggoreet VIC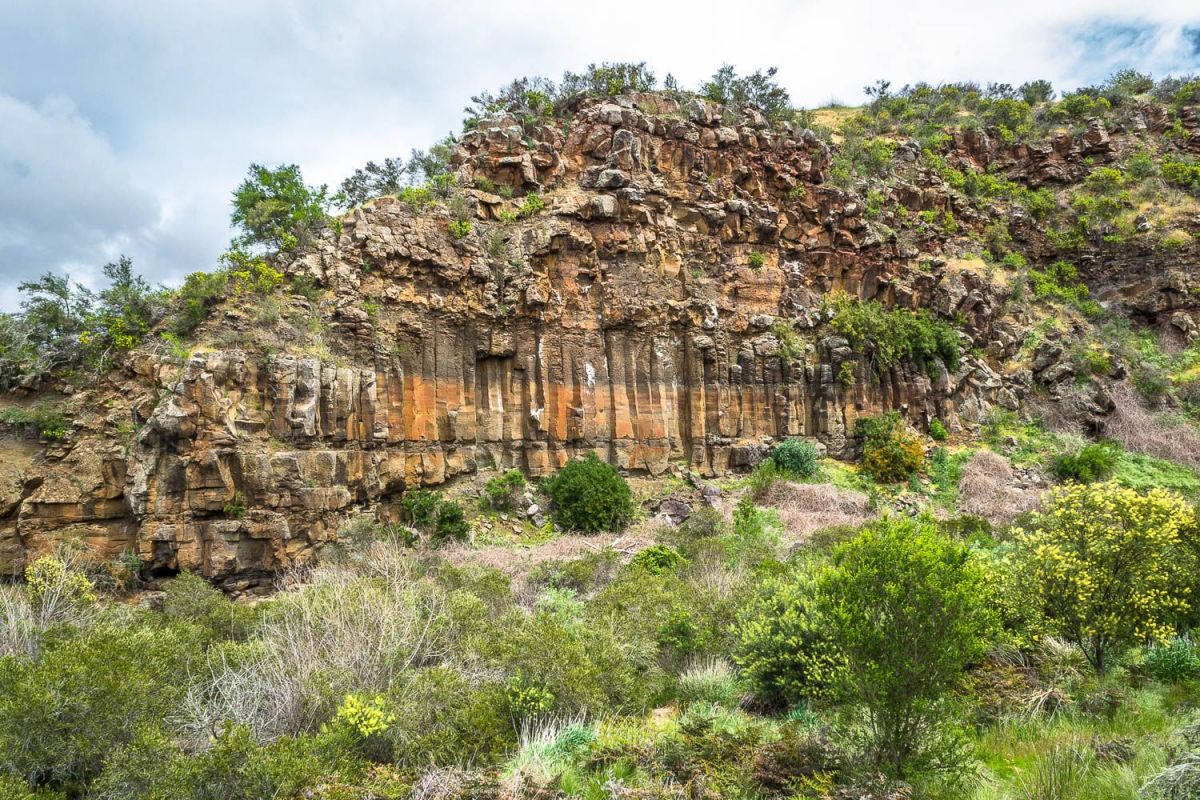 The Devils Kitchen is an impressive geological reserve in Piggoreet, half an hour from Ballarat, Victoria. The Woady Yaloak River winds its way through a thickly vegetated valley, surrounded by huge cliffs of spectacular basalt columns! Keep an eye out for the Peregrine Falcon nests in the cliff face across from the parking area.
Trentham Falls, Trentham VIC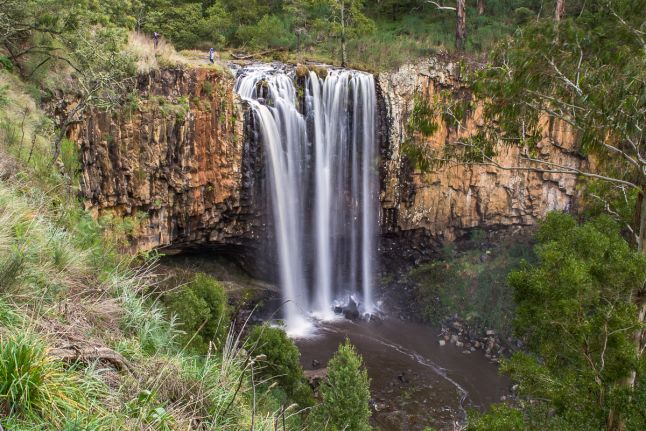 Trentham Falls drops dramatically over a wall of basalt columns in Trentham VIC
Trentham Falls is Victoria's highest single drop waterfall, where the Coliban River plunges 32 metres down over magnificent basalt columns before continuing on through the gorge below. A viewing area overlooks the waterfall and gorge, accessed by a quick 70 metre walk from the car park. An illustrated sign at the lookout provides fascinating information and a detailed diagram of the waterfall's geology.
LODDON FALLS, GLENLYON VIC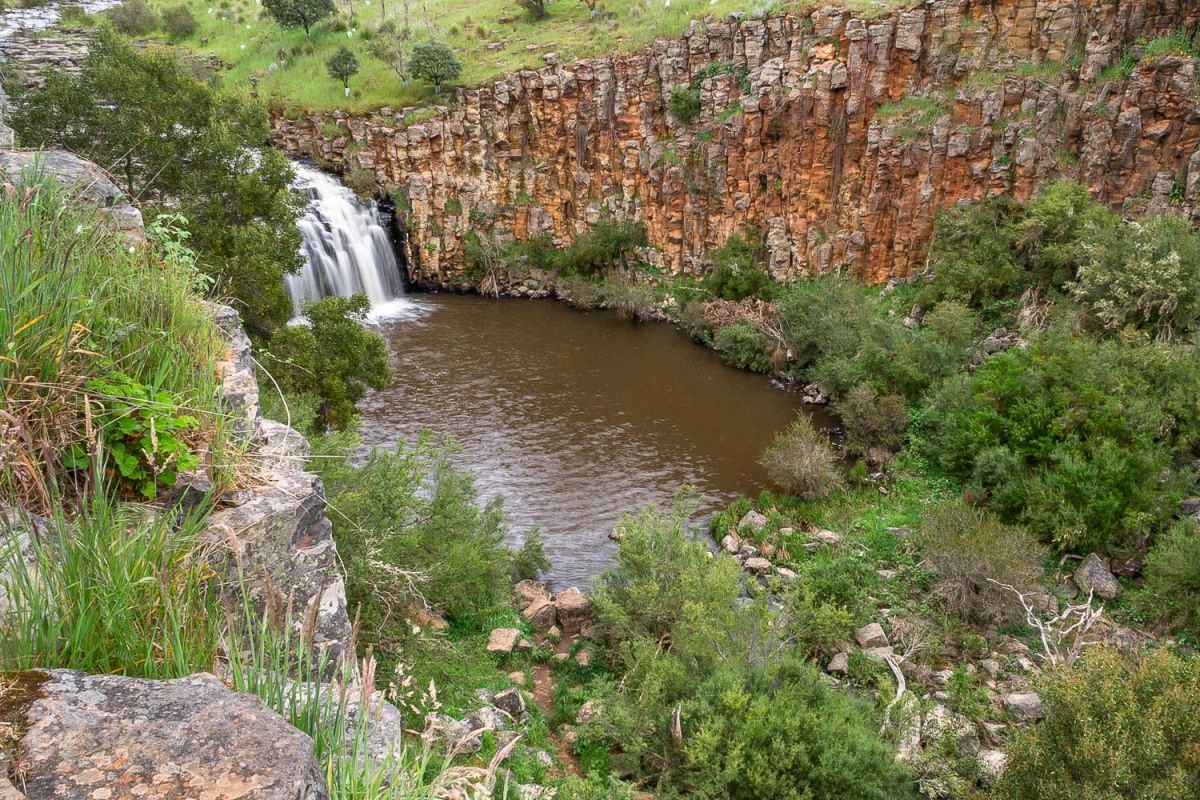 The first thing you'll notice as you approach the gorge at Loddon Falls is the expansive wall of stunning basalt columns on the opposite side! You can make your way down into this gorge to get to the water hole at the base of the falls, and the scenery here is amazing.
Sailors Falls, Sailors Falls VIC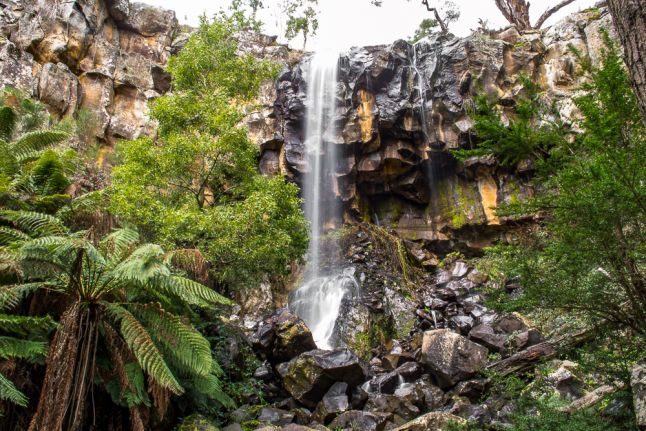 The beautiful oasis at the base of Sailors Falls, near Daylesford VIC
Sailors Falls is a beautiful waterfall which drops over a wall of basalt into a fern-lined oasis below! Relax in one of the tranquil little pools beneath the falls, with the gorgeous basalt columns above and ferns all around you.
SEE ALSO