An illustrated sign at the lookout provides fascinating information and a detailed diagram of the waterfall's geology.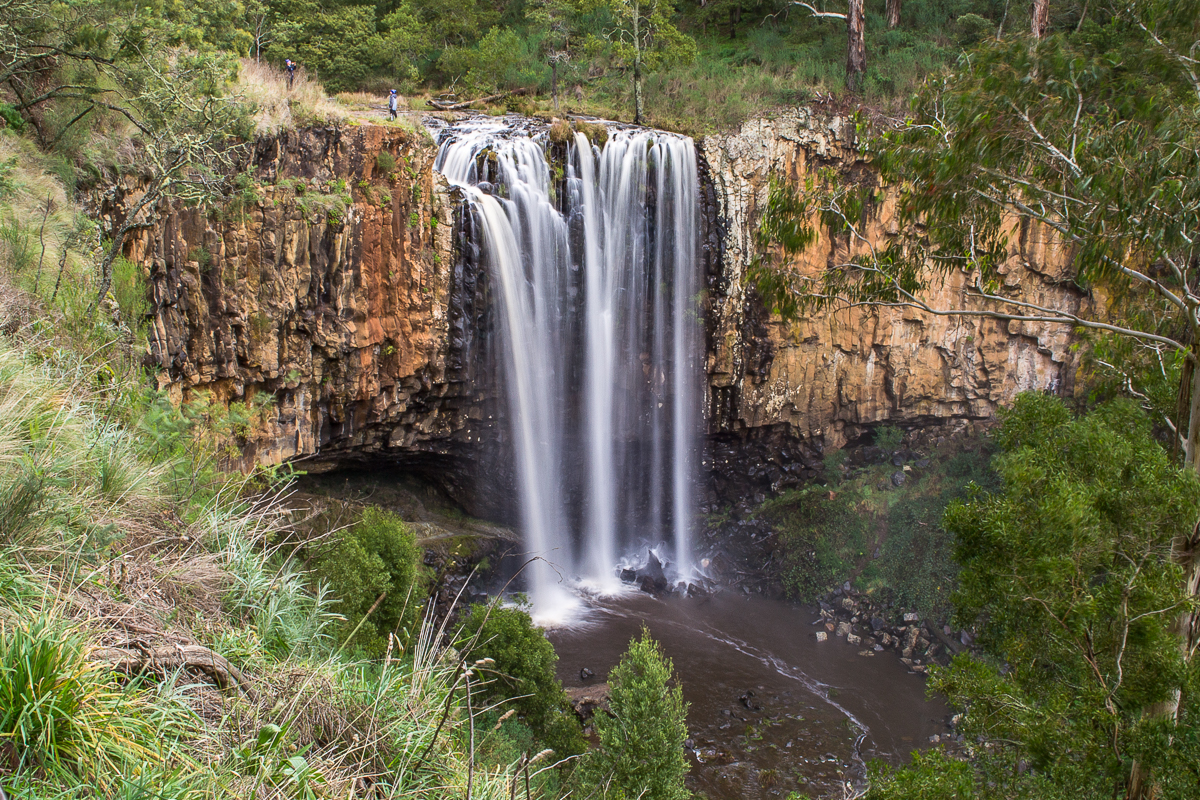 Where is Trentham Falls?
Trentham Falls is located a short two minute drive from the scenic town of Trentham, Victoria.
Situated on the Coliban River, Trentham Falls is one of the most impressive waterfalls in the Victorian Goldfields - and one of the easiest to view!
Daylesford to Trentham Falls: 19 minutes
Ballarat to Trentham Falls: 58 minutes
Bendigo to Trentham Falls: 1 hour 3 minutes
Melbourne CBD to Trentham Falls: 1 hour 12 minutes
Walk to Trentham Falls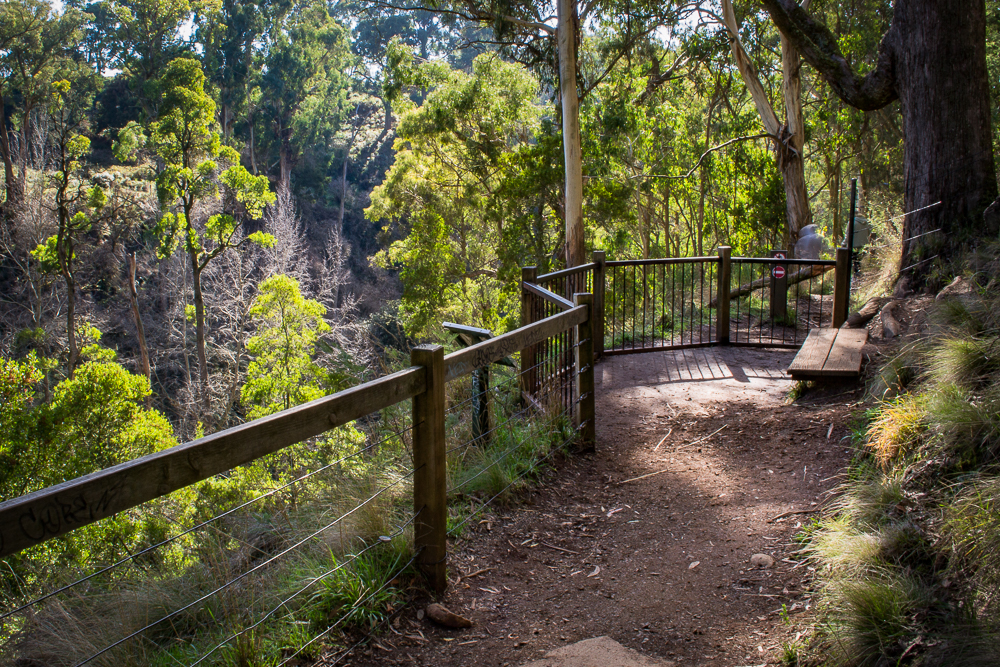 Walk from the Trentham Falls car park
How long is the Trentham Falls walk? From the Trentham Falls car park, it takes just a minute or two to reach the viewing area.
This walk is short and easy, taking you down some steps and along the edge of the gorge.
It will only take one or two minutes to get to the viewing area.
You can also walk to Trentham Falls from Trentham itself, via a 3km (45 minute) intermediate walk.
VISITOR FACILITIES AT TRENTHAM FALLS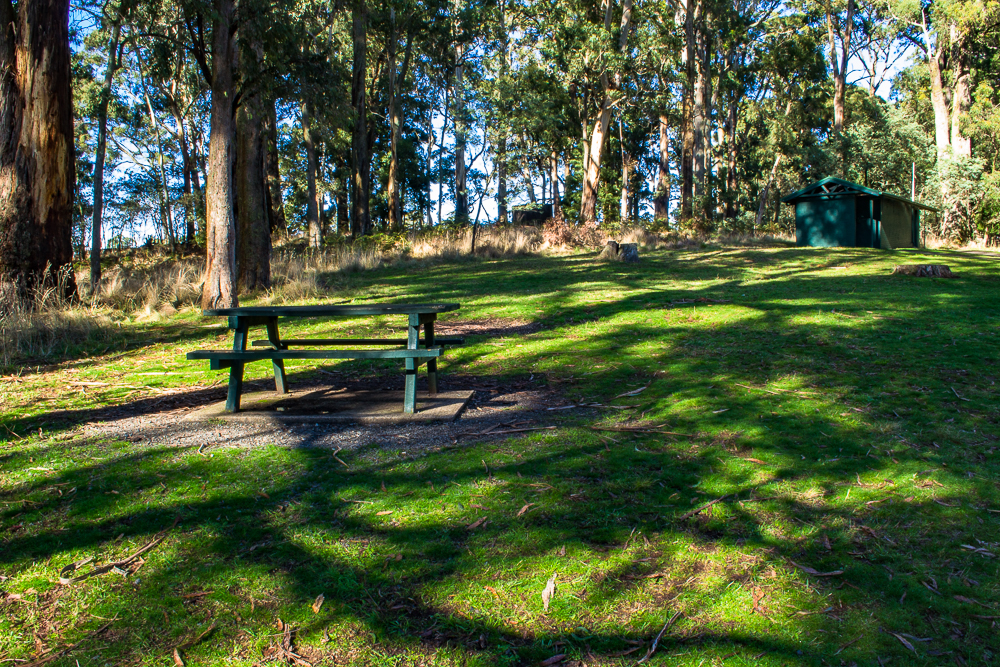 Visitor facilities alongside the car park at Trentham Falls include picnic tables, fire pit / wood fire barbecue, and flushing toilets.
When is the best time to visit Trentham Falls?
Trentham Falls are best viewed in winter and spring, the waterfall may be dry during summer and autumn.
Can you get to the bottom of Trentham Falls?
No. Access to these areas has been prohibited due to unstable edges and dangerous cliffs.
Fences are installed along the edge of the gorge for visitors' safety - do not climb any fences and do not attempt to access the top of Trentham Falls or the base of Trentham Falls in the gorge below
Can you swim at Trentham Falls?
No, access to the waterfall is prohibited. But we've got great news - you can swim at nearby Loddon Falls and The Blowhole!


Are dogs allowed at Trentham Falls?
Yes, dogs are permitted at Trentham Falls, but must be on on a lead.
Interesting information on Trentham Falls
An information sign (provided by Trentham Landcare) at the viewing area displays the following text:
TRENTHAM FALLS - NATURE IN ACTION




Some five million years ago the old Coliban River flowed through a picturesque gully lined with blackwood forest.




One day this environment was shattered and burnt as a wall of molten lava advanced northwards from a small volcano to the south, completely filling the gully. Remains of the timber and even a platypus skull have been found in the silty ash beneath the rock face.




The lava cooled very slowly and, as it solidified, contraction caused vertical cracking, creating columns.




The present Coliban River has eroded by back-cutting. Once the falls were further downstream but undercutting and collapses have shifted them to their present position.




Basalt columns and whole sections of rock face collapse as spray undercuts soft river sediments. In the near future, the area to your left is expected to fall. Tell-tale signs of this can be seen in water seepages and widening cracks.




Already some large blocks have fallen reminding us that this erosion is an ongoing and natural process.



More amazing places to check out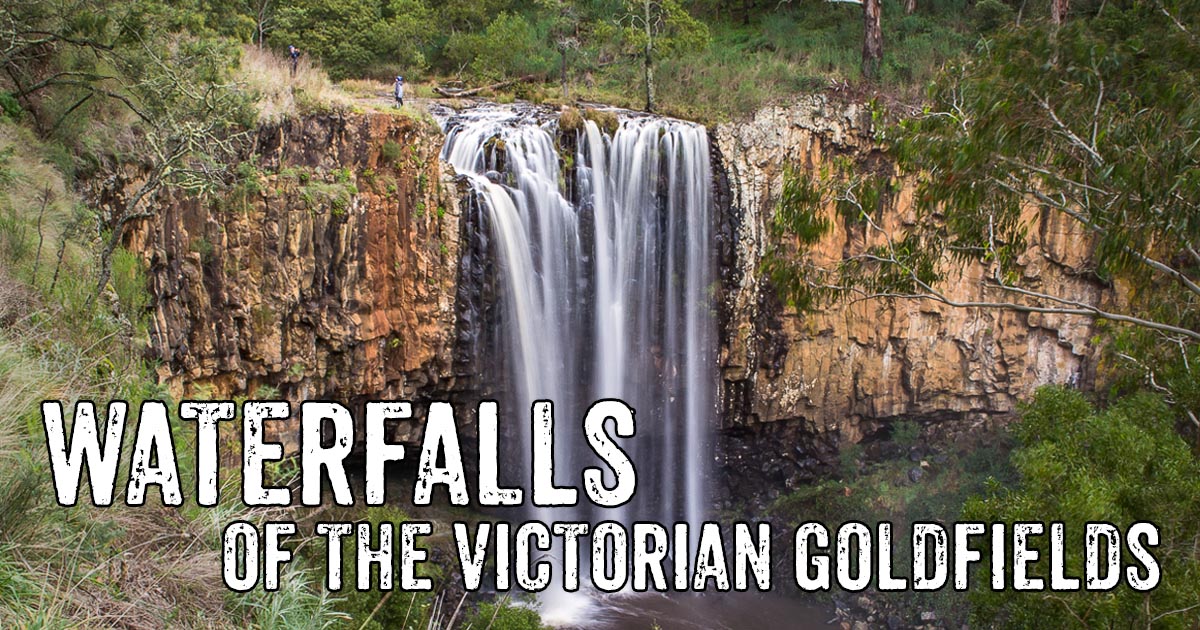 You may also be interested in: