This extraordinary hidden gem is tucked away in the quiet town of Metcalfe, Victoria, just 25 minutes from Castlemaine and 40 minutes from both Bendigo and Daylesford.
A series of cascades sweep over layers of bedrock as the water whirls down through rockpools, crevices and little caverns.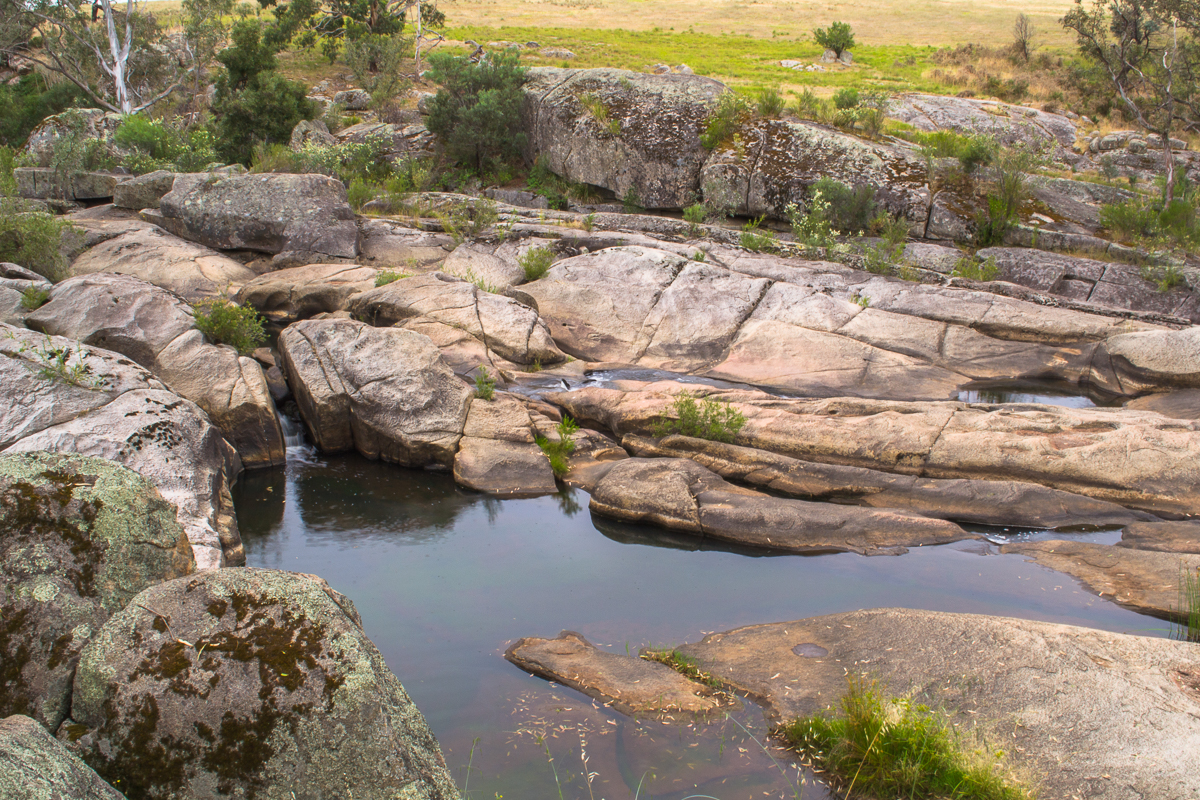 Relax in a rockpool, take a dip in one of the larger swimming holes, or make your way across the stunning bedrock and boulders to wander along and appreciate the scenic beauty of the Coliban River.
Visitor facilities at The Cascades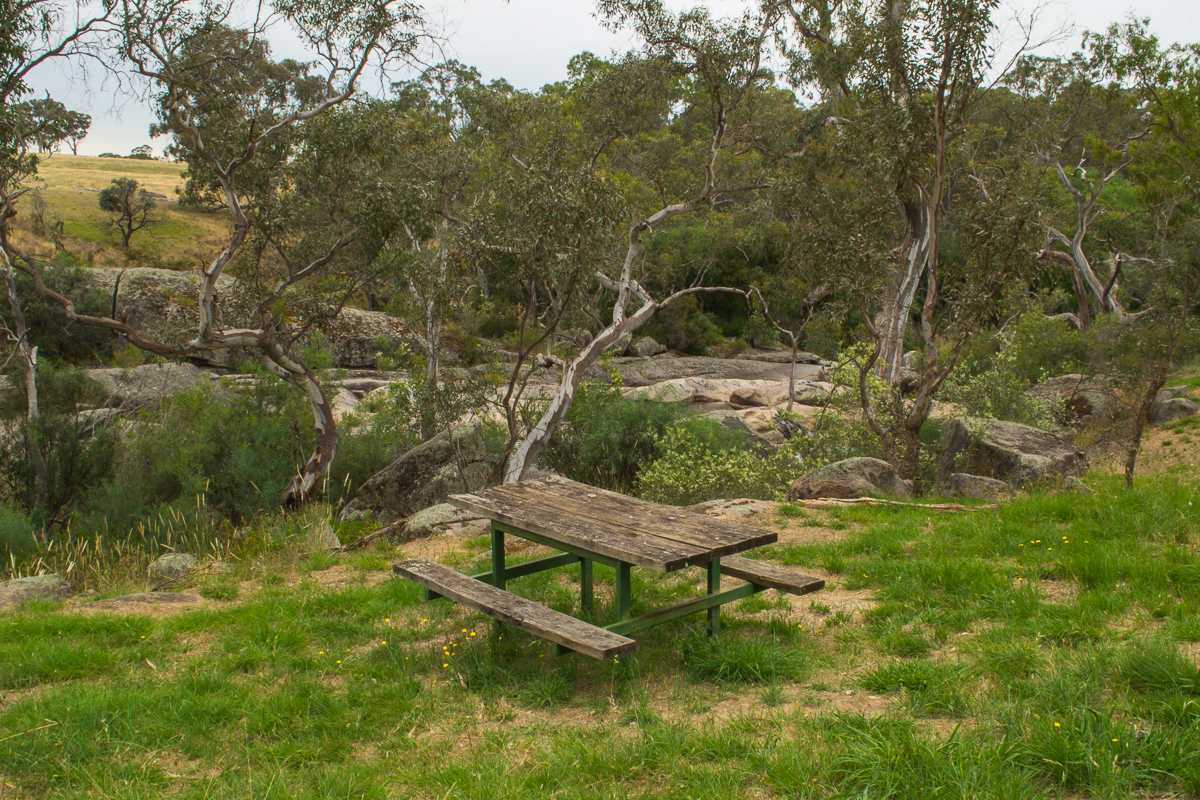 Several picnic tables are dotted along the grassy slope alongside The Cascades.
It is just a moments stroll from the gravel parking area down to the water.
There are no other visitor facilities at The Cascades.
Swimming at The Cascades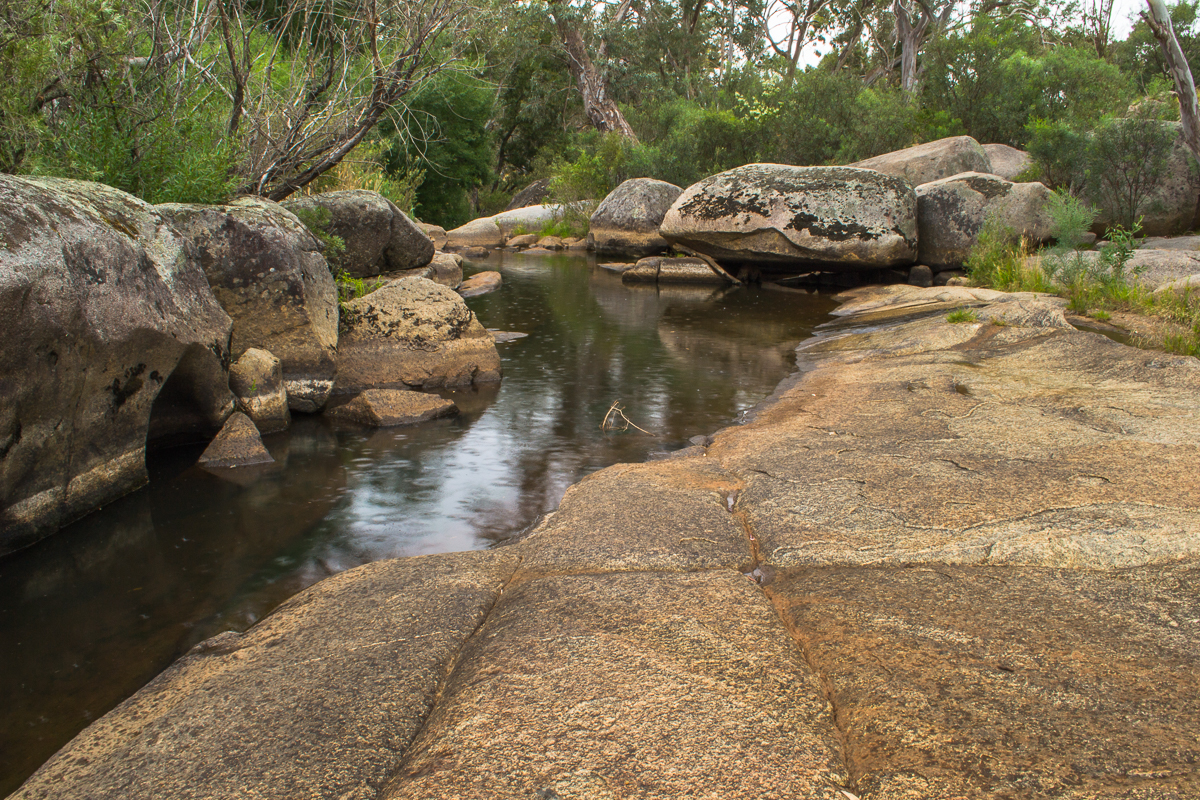 This is a gorgeous place to relax in a rockpool or take a dip in one of several swimming holes!
Children will love climbing over the rocks and through the pools of water, but be aware that there are unexpected deep holes within the water in some places.
Always carefully check the depth of swimming holes before allowing small children to paddle in them.
Protecting The Cascades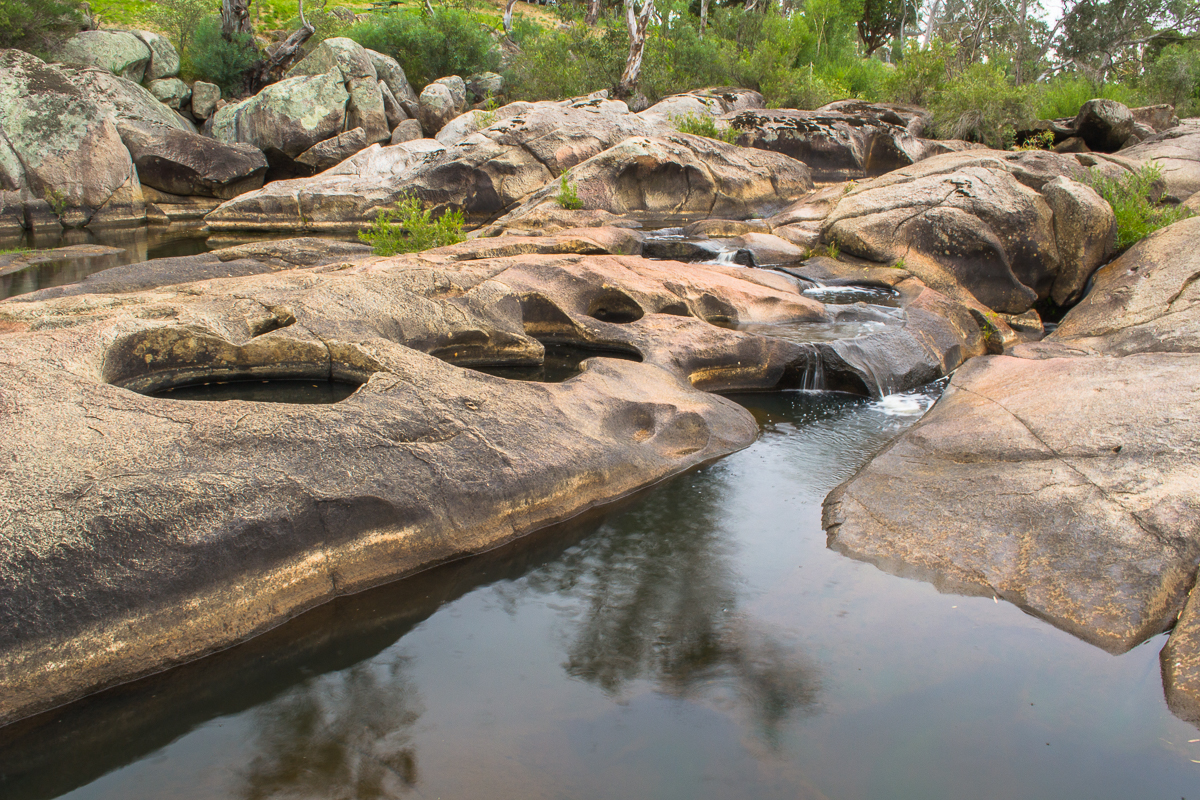 Please note that this is a Nature Conservation Reserve, and as such all plants and wildlife are protected.
Camping, hunting, fishing, removing soil/rock, littering, driving off-road, and lighting fires are all strictly prohibited at The Cascades.
The Coliban River
The gorgeous Coliban River flows 80 kilometres from near Trentham all the way to Lake Eppalock.
This scenic river features many incredible waterfalls and rapids along its course, including this stunning section of rapids and rock pools at The Cascades!
Waterfalls of the Victorian Goldfields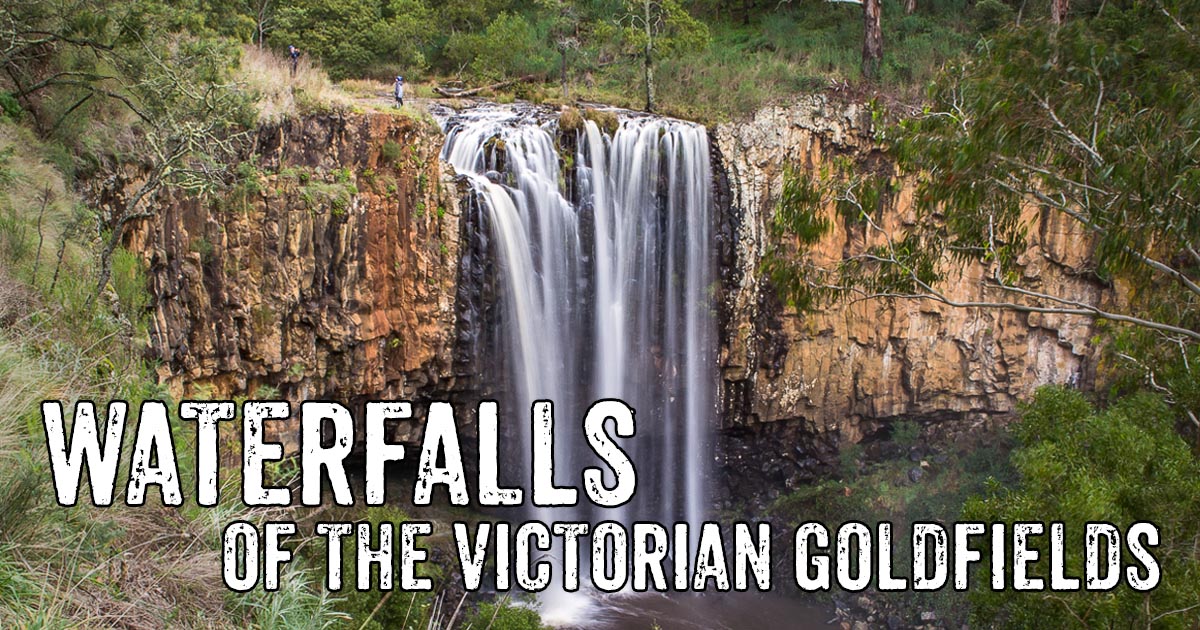 There are so many beautiful waterfalls to explore throughout the Victorian Goldfields!
Explore the stunning basalt gorge at Loddon Falls, relax in the shady rockpools beneath Sailors Falls, discover gold mining history at the Hepburn Blowhole, and more.
More places to explore
Also of interest -
Turpins Falls
is located just 15 minutes from The Cascades, where a waterfall drops down over a gorgeous, huge semi-circular wall of rock into a large pool of water below.
This is an impressive, peaceful location where you can swim beneath a
waterfall
!
The Cascades are very similar to the spectacular
Venus Baths
over in the
Grampians National Park
, where Stoney Creek flows over a beautiful sandstone shelf creating gorgeous pools of flowing water with sloping stone walls either side.
GOLDEN NUGGET DISCOVERY TOURS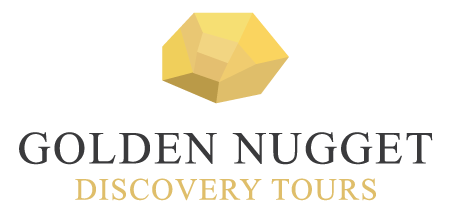 Experience the best Victoria has to offer with
Golden Nugget Discovery Tours
, a genuine Ecotourism Operator offering a wide range of nature, heritage and adventure tours throughout the many unique regions of Western and Central Victoria. Guided tours are available across the Goldfields, Daylesford & Spa Country, Pyrenees Wine Region, Grampians National Park, and Great Ocean Road!