This rare surviving example of a Chilean mill lies along the southern bank of Blind Creek within the Kooyoora State Park, near Kingower. This crushing mill was used for the commercial ochre mine which once operated here. There are not many old Chilean mills left within the Victorian Goldfields, making this a very unusual and interesting relic.
The mill is constructed of hand made bricks in a hard lime mortar, the milling trench is concrete and over a foot wide, and the inner mound still has a bit of its wooden pivot post remaining. This site is thought to be from around the turn of the 20th century.
To reach the Chilean mill it's about a 250 metre walk into the bush from Kirwans Road, or a 350 metre walk from Kingower-Brenanah Road. See map above for exact location of the mill. Be wary of mine shafts and uneven ground when walking off the track.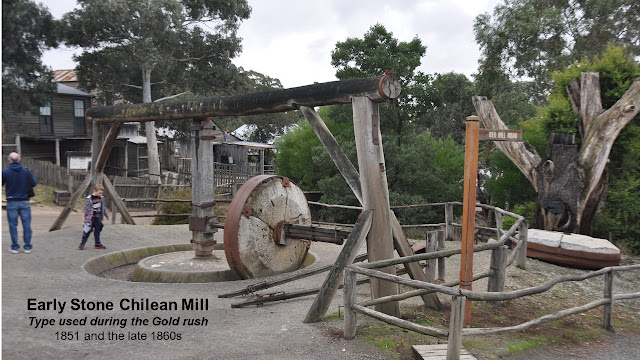 Other interesting places nearby