With a 5 km travel limit now in place for exercise within Regional Victoria, you may be searching for some new places close to home for bushwalking and cycling. Fortunately there are some fantastic options around Carisbrook! Take a look at the following list to discover some great places to exercise within 5 km of town.
Before you head out, check to ensure these places are within 5 km of your actual home address.
Brian Dowie Conservation Park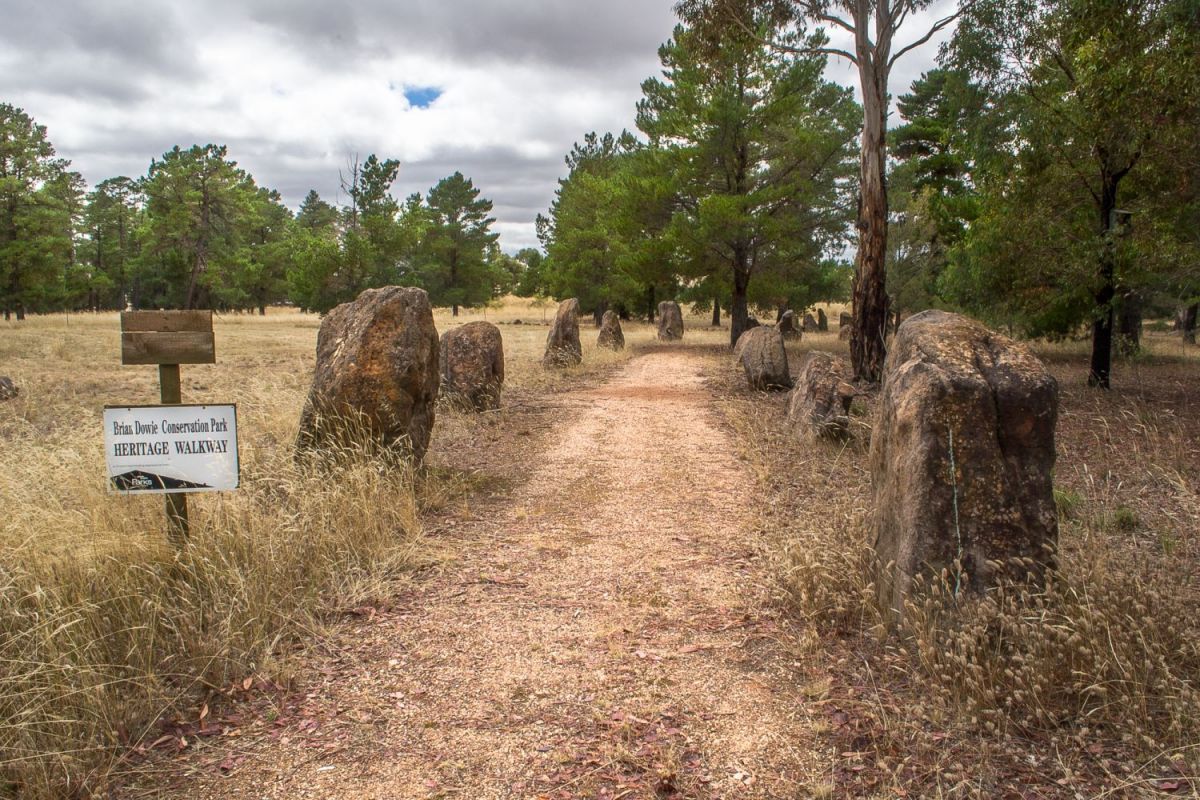 Distance from Bucknall Street, Carisbrook: 1 km
Brian Dowie Conservation Park is a fascinating area on the outskirts of Carisbrook. Once the site of the Chalks No. 3 gold mine, today the park features a heritage walkway, multiple picnic tables, walking tracks, ruins from the mine, and a detailed information display. The heritage walkway begins alongside the parking area and is lined with beautiful large stones, which are great for kids who love to climb. There's a picnic table alongside the beginning of this walk. The path takes you to the large brick foundations from the Chalks No. 3 gold mine, over in the back left of the park. Another walking track takes you from the brick ruins over to a gazebo which houses a series of informative display signs, providing insights into the area's aboriginal history, pioneer history, gold mining history, geology and wetlands.
Bucknall Reserve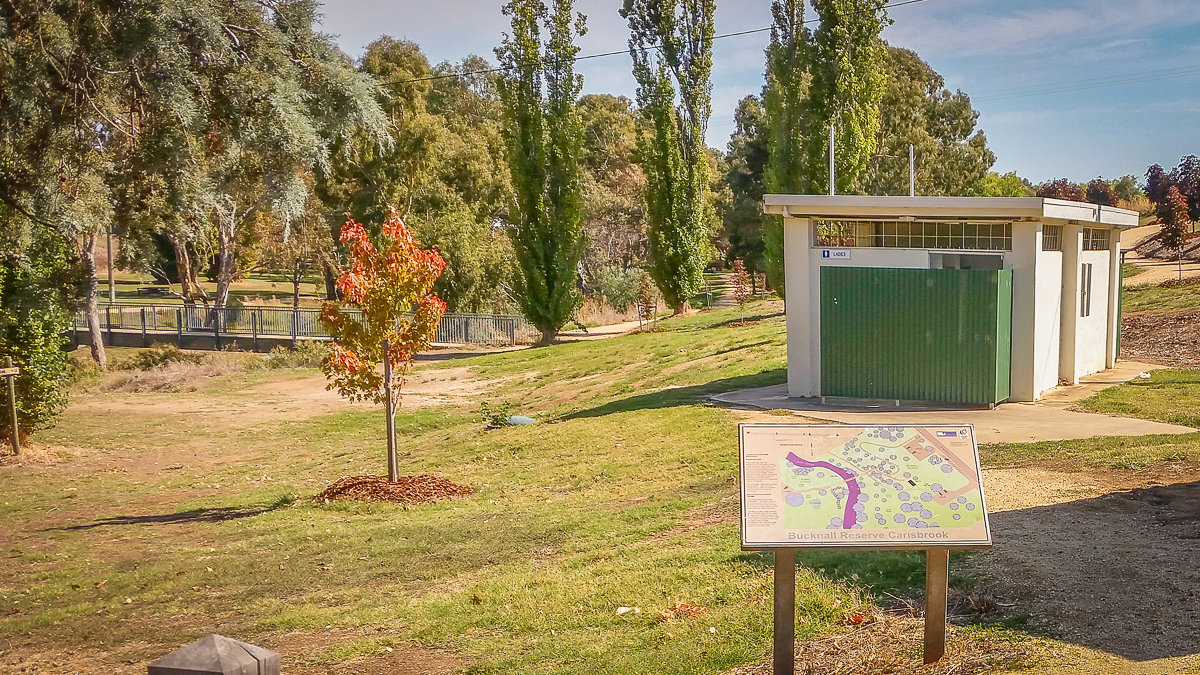 Distance from Bucknall Street, Carisbrook: 500 m
Bucknall Reserve is a pretty little picnic area beside Tullaroop Creek, known locally as Deep Creek. This park features a short nature trail which travels along the bank of the creek, passing a series of information signs. You can cross the foot bridge to
Bland Reserve
where you will find another walking trail to the
historic log gaol
.
walking trail to Carisbrook Log Gaol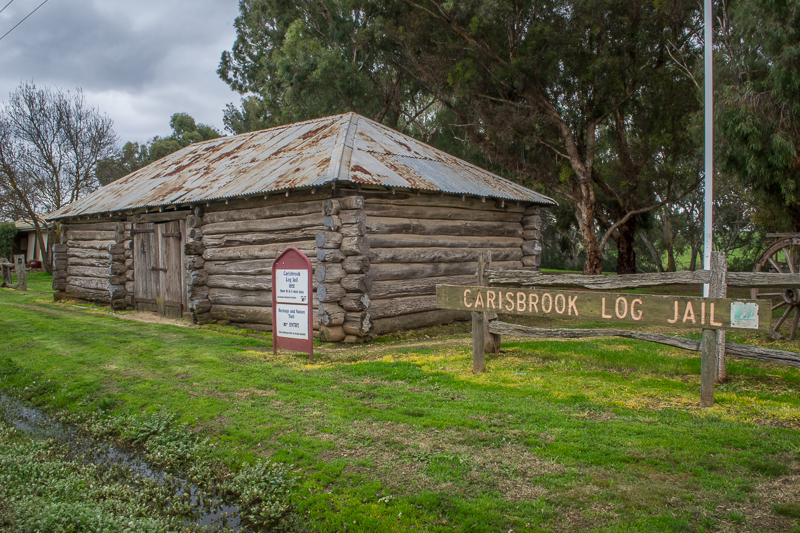 Distance from Bucknall Street, Carisbrook: 10 m
Carisbrook's historical log gaol stands alongside Bucknall Road and is a fascinating place to check out. An easy 750 m walking track takes visitors along Tullaroop Creek to the gaol from the nearby
Bland Reserve
. After completing this walk, visitors can cross the foot bridge over to
Bucknall Reserve
and walk another signed nature trail along the creek.
Carisbrook Bald Hill Historic Cemetery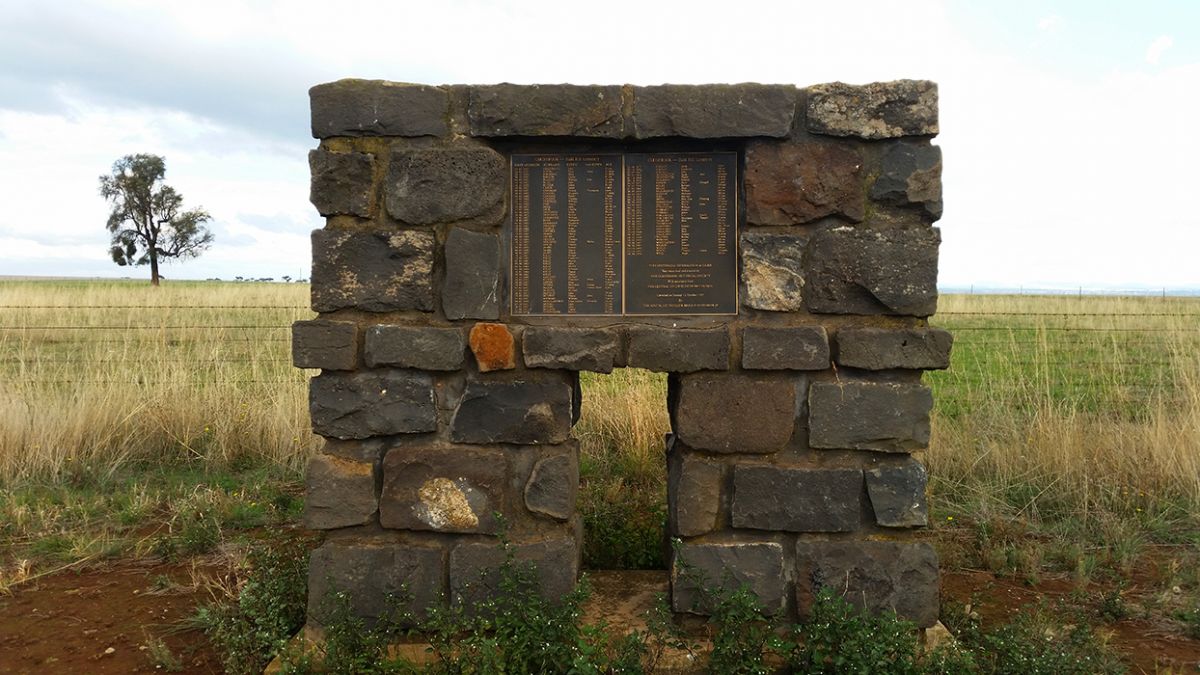 Distance from Bucknall Street, Carisbrook: 3.5 km
Take a walk from town out to the old Carisbrook / Bald Hill Cemetery, which was established in the early 1850's. A monument stands alongside the road indicating the site of the cemetery in the farmland. The monument includes a list of the people who are buried there and includes their age, date of death, and full names. This makes an interesting longer walking destination, roughly 3.5 km from town along Donovans Road.
Carisbrook to Maryborough walking/cycling track
Distance from Bucknall Street, Carisbrook: 800 m
There's an excellent paved cycling and walking track that runs the whole way between Maryborough and Carisbrook. The Maryborough side of the track winds through bushland, and the Carisbrook side runs alongside paddocks until it reaches town. The whole track is about 5 kilometres long, beginning at the intersection of the Pyrenees Highway and Landrigan Road.
Other areas for bushwalking near carisbrook
Havelock State Forest, the bushland closest to Carisbrook is within 5 km from town
Carisbrook Bushland Reserve, Greenaway Road
Carisbrook Streamside Reserve, Camp Street