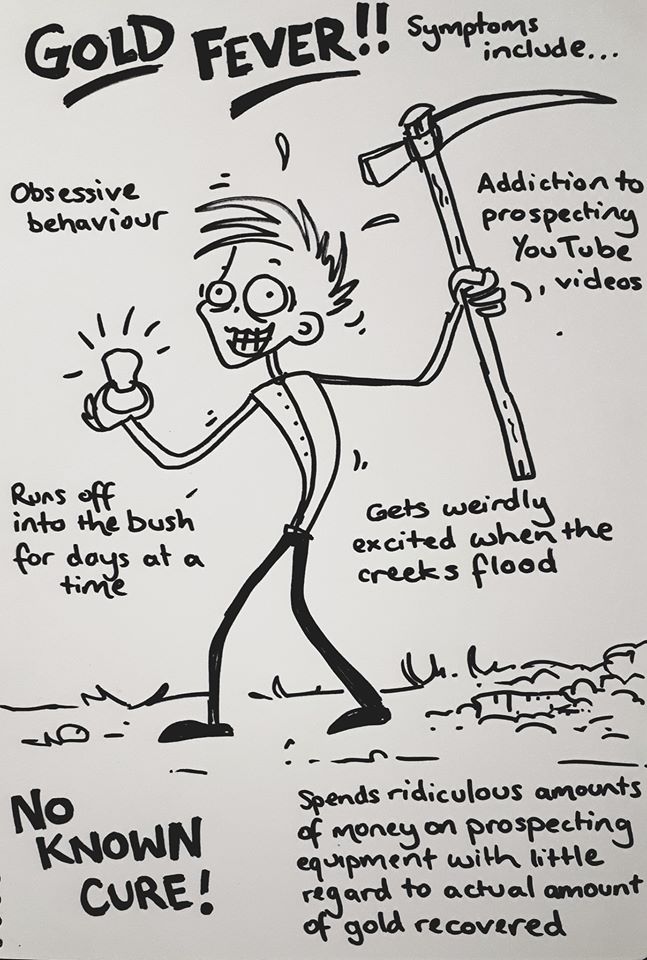 If you are living in regional Victoria under stage 3 restrictions, you can only leave home to go gold prospecting if you live very close to the area you're heading out to. Under the current restrictions, many regional Victorians find themselves too far from anywhere to go prospecting, and those under stage 4 restrictions cannot go at all.
You can check out the complete guide to Victoria's current restriction levels at the
DHHS website
.
So what CAN you do to stay sane while staying safe at home?
These restrictions will not be easy for a lot of prospectors, so I thought I'd throw together some ideas to help keep that gold fever from getting out of hand while staying safely at home. Check out the list below:
Browse historical gold maps of the Victorian Goldfields online for free
Learn more about historical goldfields by searching Trove's free online newspaper archives
Order some paydirt online and pan at home
Save up for some new prospecting equipment to use when you can get back out there
Check out interesting online photos and information of gold history locations throughout the Victorian Goldfields
Plan out the details for your ultimate catch-up prospecting trip you'll take when this is all over
Explore some of the Victorian Goldfields' dark history
Take a look at interesting historical items from the gold rush on National Museum of Australia's website
Check out the State Library of Victoria's online guide for researching Victoria's gold history
Order some gold prospecting books online and spend your time at home learning more about gold prospecting methods, technique, equipment, locations and history.
Spend some time cleaning and organising your prospecting/camping equipment
Crush up and pan some of those "this seems way too heavy to be just quartz" rocks you've got lying around
Watch the Victorian Historical Mine Shaft Chasers extensive collection of videos, where they explore hundreds of Victoria's abandoned underground gold mines (Check them out on Facebook, YouTube and Instagram)
Read digitised online diaries and memoirs from the Victorian gold rush.
Have a go navigating Australia's 19th century goldfields in this neat little online decision-making game by National Museum of Australia
Play Gold Rush: The Game on Steam, a realistic gold prospecting / mining simulation game
Check out the TV series 'Dominion Creek' on Netflix, about three Irish brothers who arrive in the Yukon during the gold rush hoping to strike it rich.
Watch Gold Rush: Parkers Trail, the latest season is set in Australia! There are some full episodes available to watch on YouTube.
Got any more ideas? Let us know in the comments below!