Looking for your next adventure? There are some seriously unbelievable places tucked away throughout the Victorian Goldfields! Some of these are tough to get to, some are a little dangerous, but all of them are absolutely worth it.
Check out this list to start planning your next day out.
Granite Falls, Lal Lal VIC
Granite Falls is Ballarat's best kept secret, tucked away quietly between two better-known waterfalls and quite difficult to get to. Located twenty minutes out of Ballarat, if you're up for a slippery, prickly, scrambling adventure then this may be the spot for you. With a view like this at the end, I'd say it's well worth the effort. Oh, and did I mention that the rocky riverbed beneath the falls
sparkles
under the water? Look closely and you'll find the pyrite deposits glittering on the rocks.
Click for more information...
Mount Korong, Glenalbyn VIC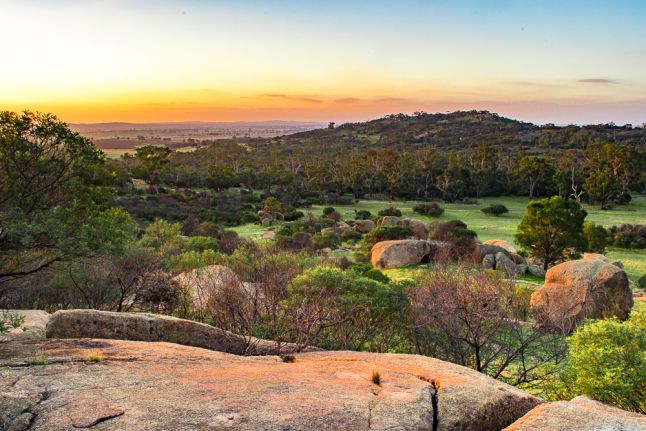 Wander through Mount Korong's stunning landscape and explore the unique shapes and caverns of these gigantic hillside boulders. A short climb up any hillside is rewarded with incredible views down over the rocky landscape, which is particularly attractive when the grass is green during winter/spring. This spot is located between Inglewood and Wedderburn, and is sure to impress.
Click for more information...
GOLDEN NUGGET DISCOVERY TOURS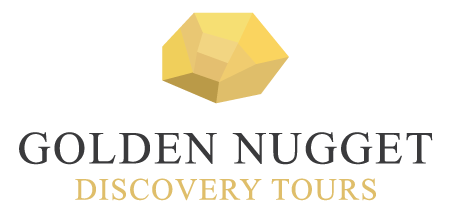 Experience the best Victoria has to offer with
Golden Nugget Discovery Tours
, a genuine Ecotourism Operator offering a wide range of nature, heritage and adventure tours throughout the many unique regions of Western and Central Victoria. Guided tours are available across the Goldfields, Daylesford & Spa Country, Pyrenees Wine Region, Grampians National Park, and Great Ocean Road!
Blue Waters, Creswick VIC
Tucked away on the outskirts of Creswick lies this gorgeous waterhole surrounded by striking red cliffs. Park the car off Melbourne Road and take the scenic walk clockwise around the lake to reach the waters edge down the bottom. Watch out for steep sections and slippery tracks along the way!
Click for more information...
Mount Alexander, Harcourt North VIC
View from Lang's Lookout, Mount Alexander
Embark on an adventure across the stunning rocky outcrops of the Mount Alexander Regional Park! Experience breathtaking views and gorgeous scenery as you trek among the enormous granite boulders and across forested slopes, visiting multiple lookouts along the way. Click for more information...
Melville Caves, Brenanah VIC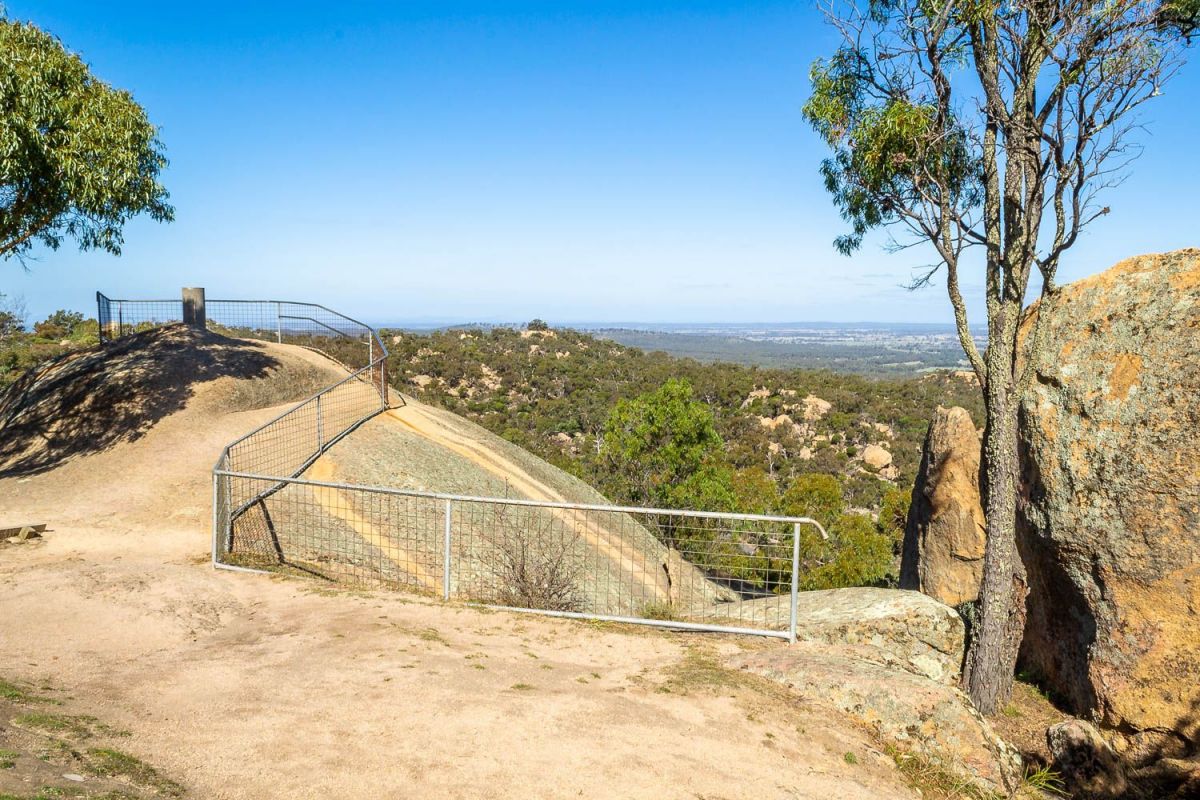 Explore the enormous hillside boulders within the Kooyoora State Park, and discover the caves beneath the rock which were reputedly used as a hideout by notorious 19th century bushranger, Captain Melville! The walk to the caves is short but rewarding, with stunning views and lots to explore.
Click for more information...
Loddon Falls, Glenlyon VIC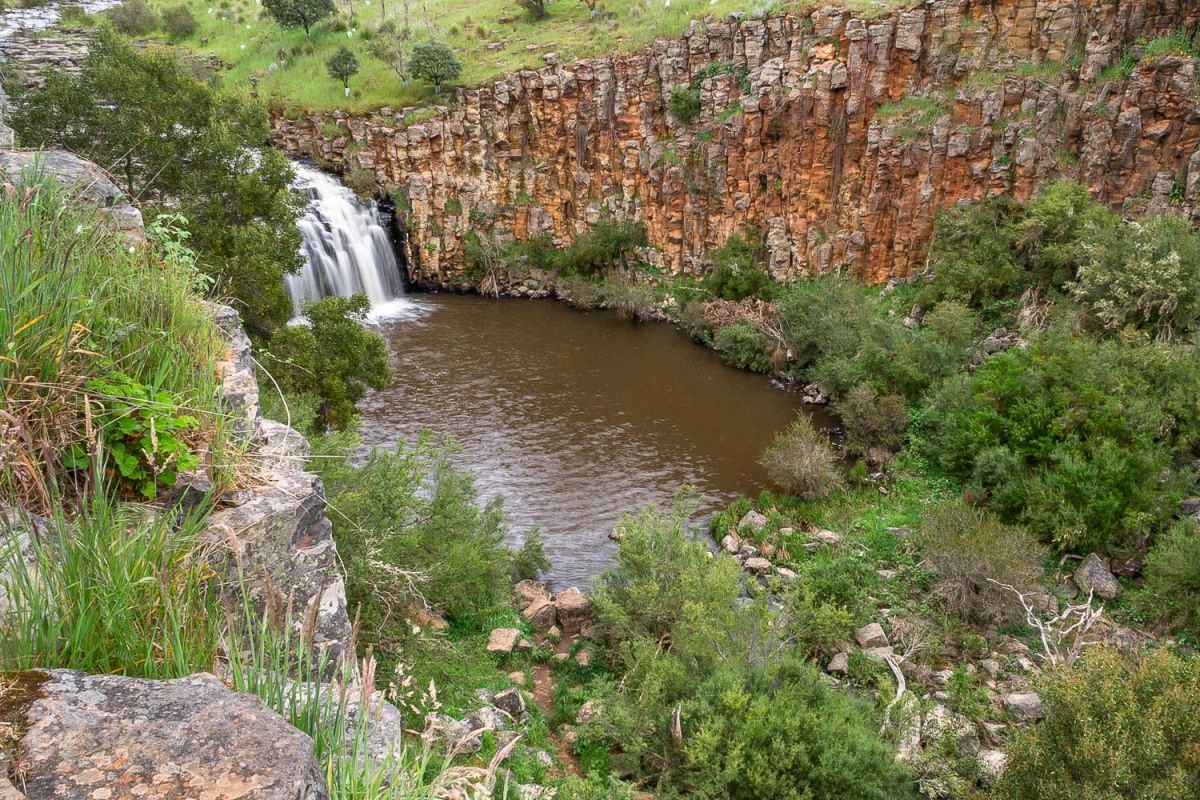 What a view! Loddon Falls is one of the Victorian Goldfields' best hidden gems, where the Loddon River drops dramatically into a waterhole before continuing on through a gorge of spectacular basalt columns. You've got to see this place to believe it! Make your way carefully down into the rocky gorge to explore the river and view the falls from the bottom. Please keep in mind that there are no safety rails or signs along the cliff edge - that is a very big drop, be careful.
Click for more information...
What's your favourite adventure in the Victorian Goldfields? Let us know in the comments below!