Set up camp in the scenic crater of an extinct volcano at Mount Franklin! This gorgeous free campground is bordered by conifer forest, and the crater has been decorated with ornamental trees such is Silver Birch, White Poplar, Sycamore and Californian Redwoods.
Mount Franklin is located beside the Midland Highway between Daylesford and Newstead - an hour and a half from Melbourne.
Free camping at Mount Franklin
A large, central lawn area is surrounded by a ring of campsites with picnic tables and wood fire barbecues. A toilet block and water tank/tap is located close to the entrance of the campground.
Walking at Mount Franklin
A 1.7km (45 minute) circuit walking track brings you up around the rim of the volcano to a fire lookout.
Are dogs allowed at Mount Franklin?
Yes, dogs are allowed at Mount Franklin but must be on a lead.
Things to do near Mount Franklin
History of Mount Franklin
Mount Franklin was created by a volcanic eruption about 470,000 years ago. The caldera (a large volcanic crater, especially one formed by a major eruption leading to the collapse of the mouth of the volcano) is one of the deepest in the Central Highlands. Lava flow from Mount Franklin and other volcanoes in the area had buried the gold-bearing creeks that would become the 'deep leads' sought out and excavated by gold miners.
The volcanic eruptions of Mount Franklin may have been witnessed by members of the Dja Dja Wurrung Aboriginal tribe, who referred to this country as the 'smoking grounds' and the mountain itself as Lalgambook. Mount Franklin and surrounds appear to have been a significant place to Aboriginal people. Evidence indicates that frequent large ceremonial gatherings took place in the area.
In 1944, a fire destroyed most of the native vegetation on Mount Franklin, and as a result the inner and outer slopes of the crater were replanted with exotic species to prevent erosion and provide revenue through commercial harvesting.
ALSO OF INTEREST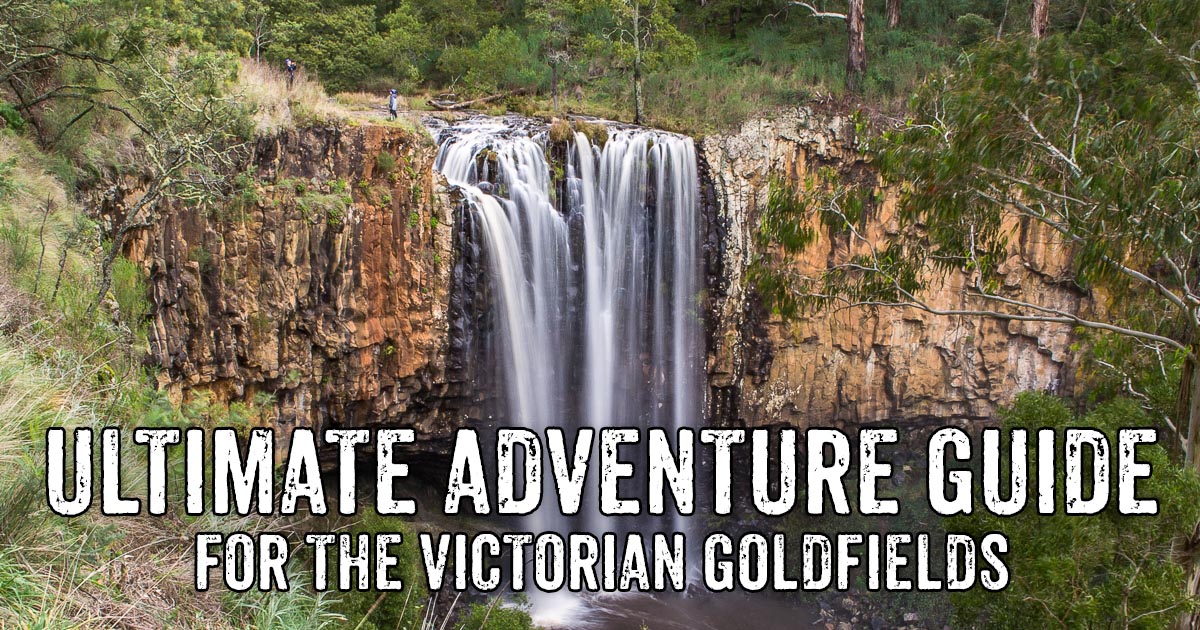 We have so many helpful resources for exploring the Victorian Goldfields across the Goldfields Guide website, sharing all the best local hidden gems, camping spots, swimming spots, waterfalls, bushwalks, and much more. We've gathered some of the best ones together to form this ultimate adventure guide for the region!
You may also be interested in: