The Orme Snowden Reserve in Bealiba is a great playground featuring a wave slide, spinning cup with hand wheel, spinning pole with foot platform, spider web climbing structure, swings, a see saw and monkey bars.
There's a basic fence surrounding the whole area with a safety gate, making this a fantastic place to bring small children to play while you are cooking up a barbecue.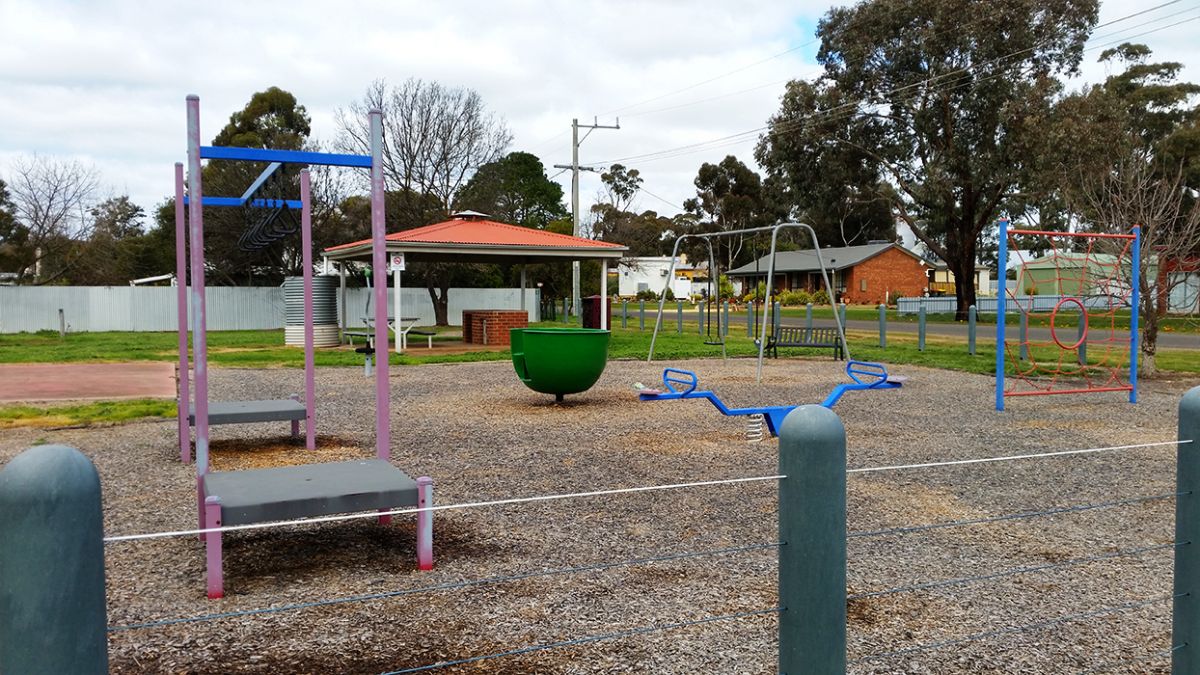 In the far corner of the reserve, alongside the barbecue area, is another play area featuring two springers.
A small basketball court/hoop lies alongside a large grassy area, and there is a large, flat topped tree stump which is great for little kids to climb on.
Visitor facilities at Orme Snowden Reserve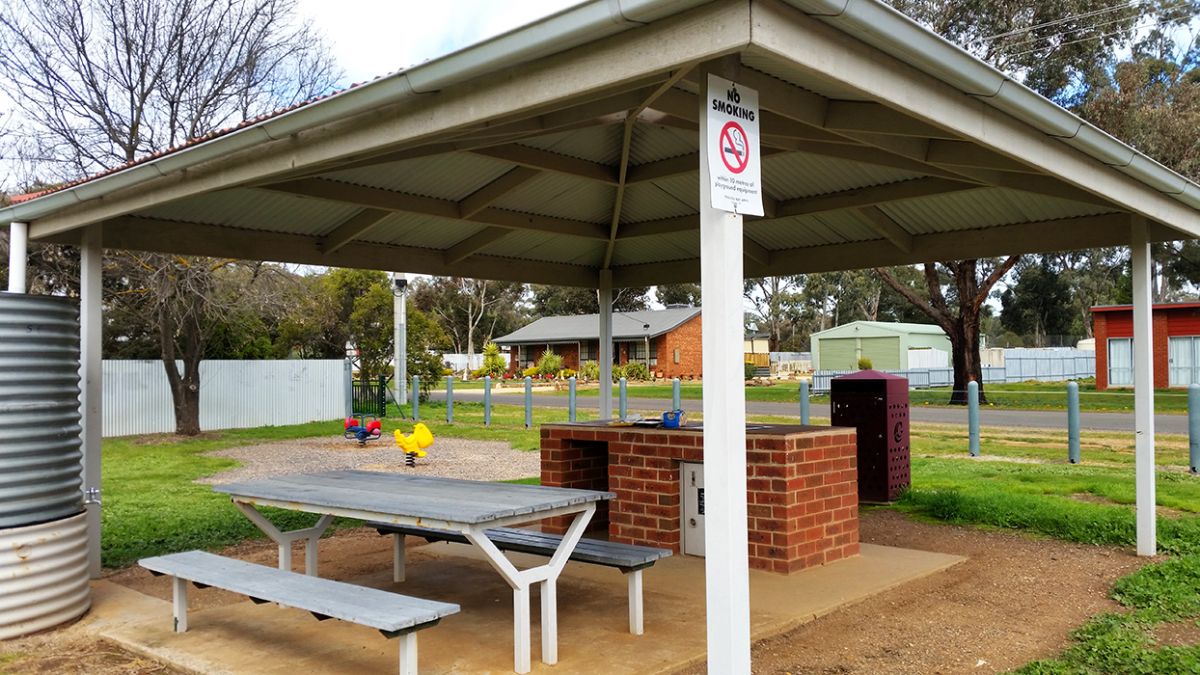 There's a free electric barbecue set in a large bench in the undercover area, along with a large picnic table, a rubbish bin and a water tank with a tap.
The toilets are located alongside the reserve, accessed from outside the fenced area.
More to explore nearby