This coursed bluestone court house was built by James Nichols in 1858. It was constructed to be used as the County Court but was also used for all sessions including mining matters. This was the first public building in Dunolly.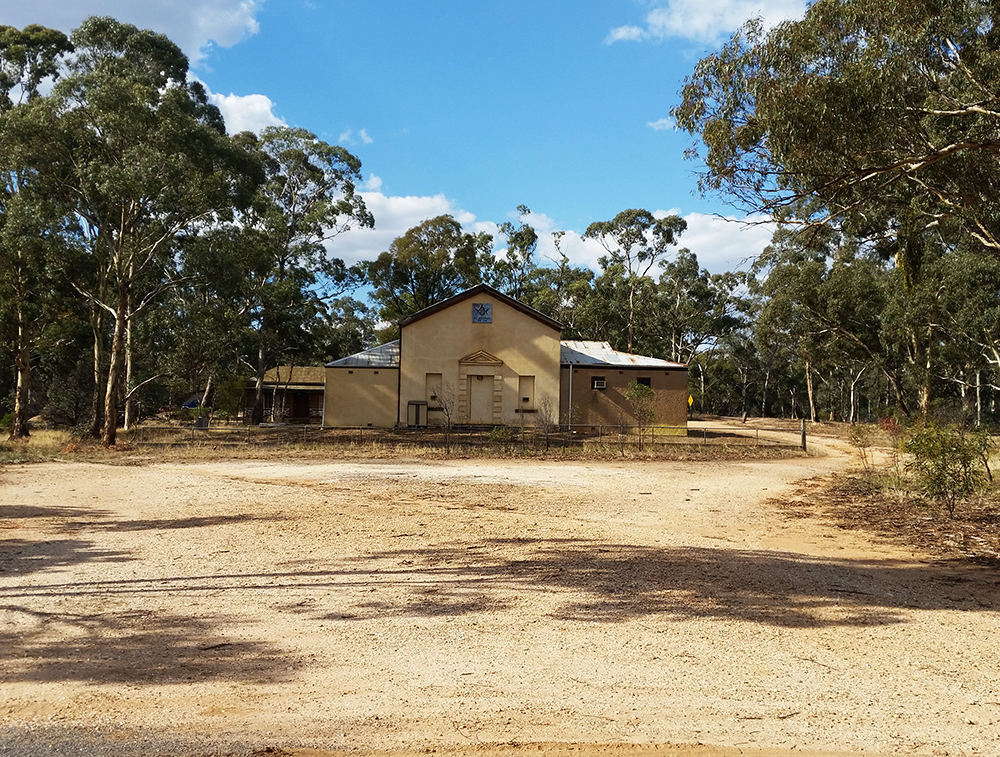 The building is now used as a Freemasons Lodge.
There is an information sign at the entrance to the site featuring a picture of the court house in 1866.
The sign displays the following text: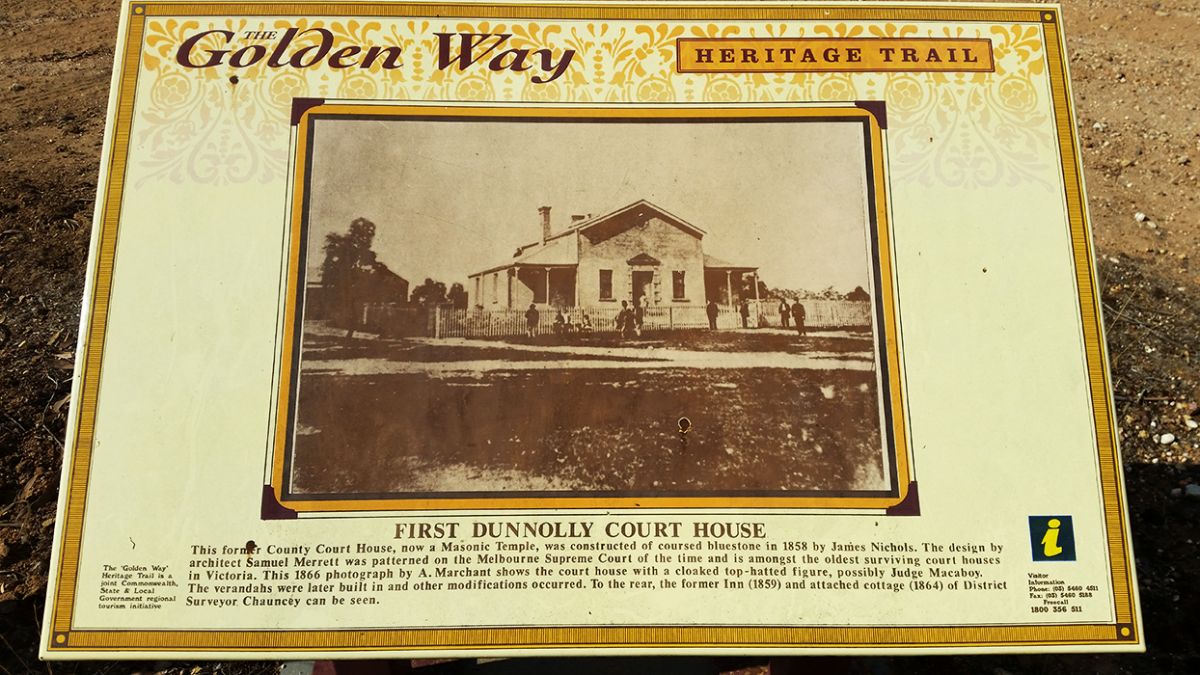 This former County Court House, now a Masonic Temple, was constructed of coursed bluestone in 1858 by James Nichols. The design by architect Samuel Merrett was patterned on the Melbourne Supreme Court of the time and is amongst the oldest surviving court houses in Victoria.
This 1866 photograph by A. Marchant shows the court house with a cloaked top-hatted figure, possibly Judge Macaboy. The verandahs were later built in and other modifications occurred. To the rear, the former Inn (1859) and attached cottage (1864) of District Surveyor Chauncey can be seen.
MORE TO EXPLORE NEARBY
The brilliant Dunolly Museum houses a huge collection of relics, gold nugget casts, firearms, photographs, local history records and more.