The Porcupine Flat gold dredge and dragline is a fascinating road-side relic just outside Maldon. Visitors can get a close look at these massive old mining machines, and a small picnic area with a table and fire pit makes this a great place to stop in for a picnic lunch.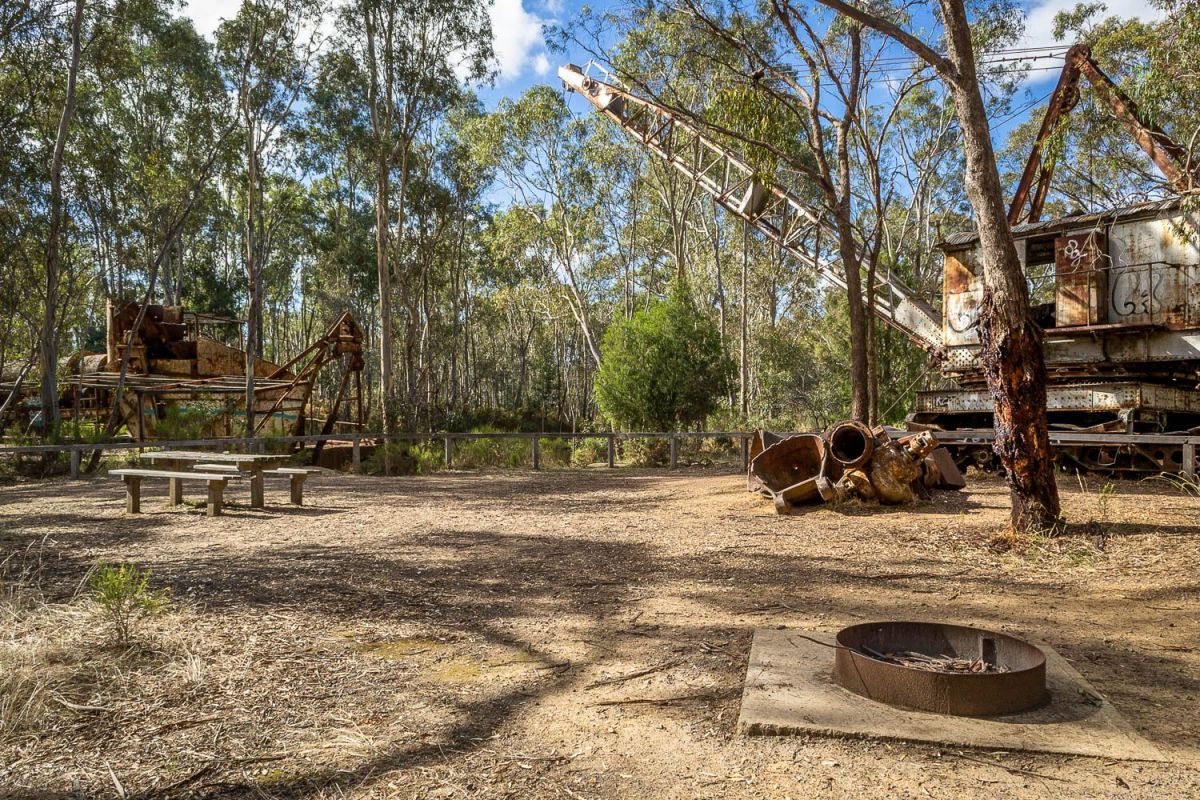 Mr George Heywood started working the site in 1958 where he developed the bucket dredge operation on Porcupine Creek. He purchased the dredge sometime after 1958, although it may not have been operational until after 1973. Operations continued with moderate success until 1984.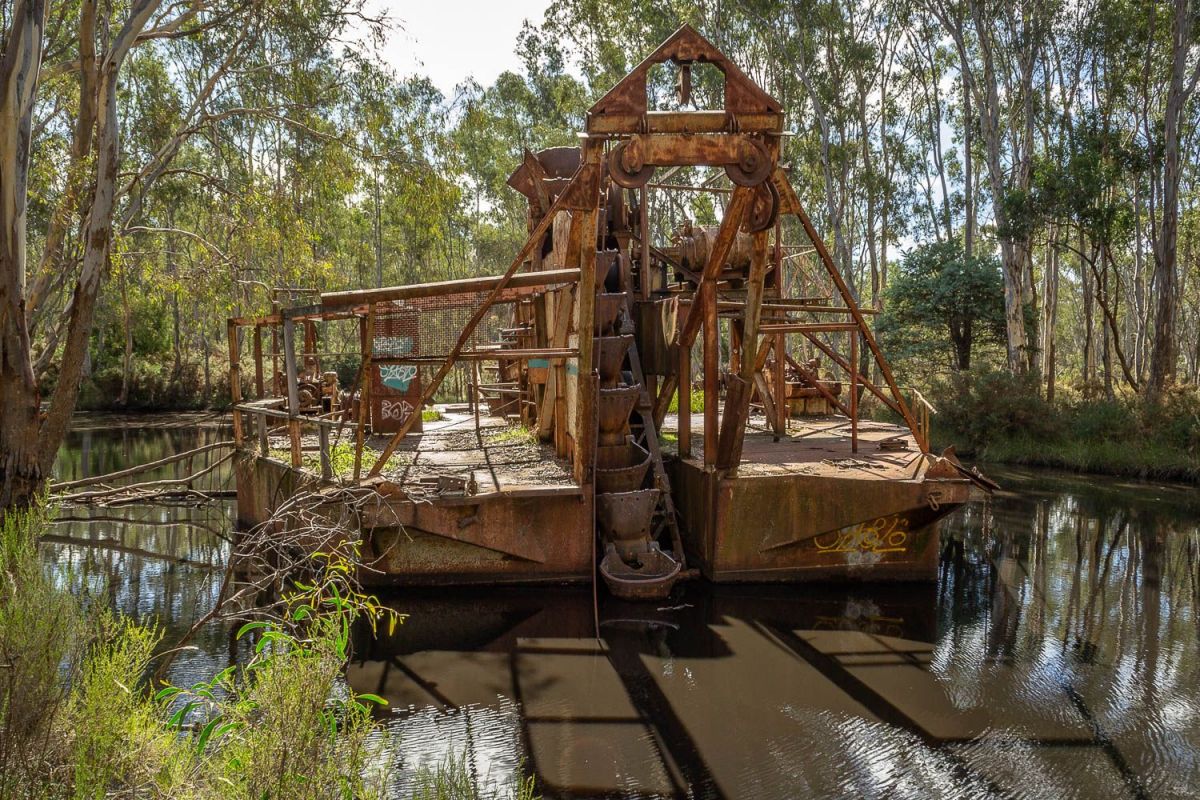 What is a bucket dredge?
Gold dredges like this one at Porcupine Flat are large floating machines which use steel buckets on a rotating 'bucket line' to excavate material such as sands and gravels from river beds.
The buckets lift the material on board and dump it into a hopper, leading into a trommel which screens the gravels, sending fine material to be cleaned up for gold. Larger material is sent out the back to be discarded in tailings piles.
Bucket dredges were developed in New Zealand, then were introduced to the Victorian Goldfields in the 1890s. Machinery on the dredge was initially driven by steam, then electricity from the 1930s.
Walk-around video of the Porcupine Flat Dredge and Dragline
The Historical Underground Mines of Victoria Australia are a group of historians and rock climbers who explore Victoria's historical mines and record Victoria's lost mining history. They record and share videos, images and information about their explorations - you can check out all their videos on their
YouTube channel
and be sure to like their
Facebook page
for regular updates.
SEE ALSO
GREEN AND GOLD PROSPECTING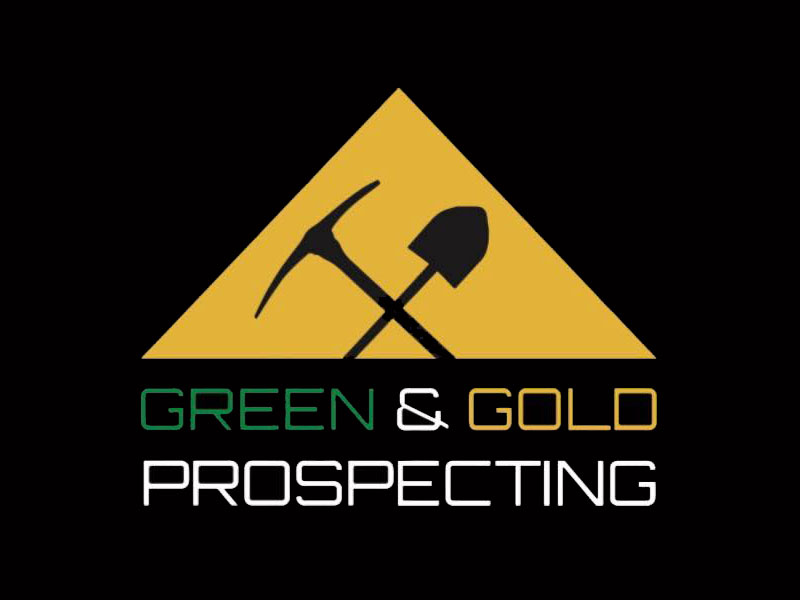 Are you looking for in-depth gold prospecting training, tips and tricks in Victoria's Golden Triangle?
Green and Gold Prospecting
provide exclusive one on one gold prospecting tours and training days, specialising in the Bendigo and Castlemaine regions. Great to book on your own or as a fun day out with the family, a training session with Green and Gold Prospecting offers valuable insight into the world of gold prospecting, and equips you with the knowledge you need to successfully search for gold on your own.