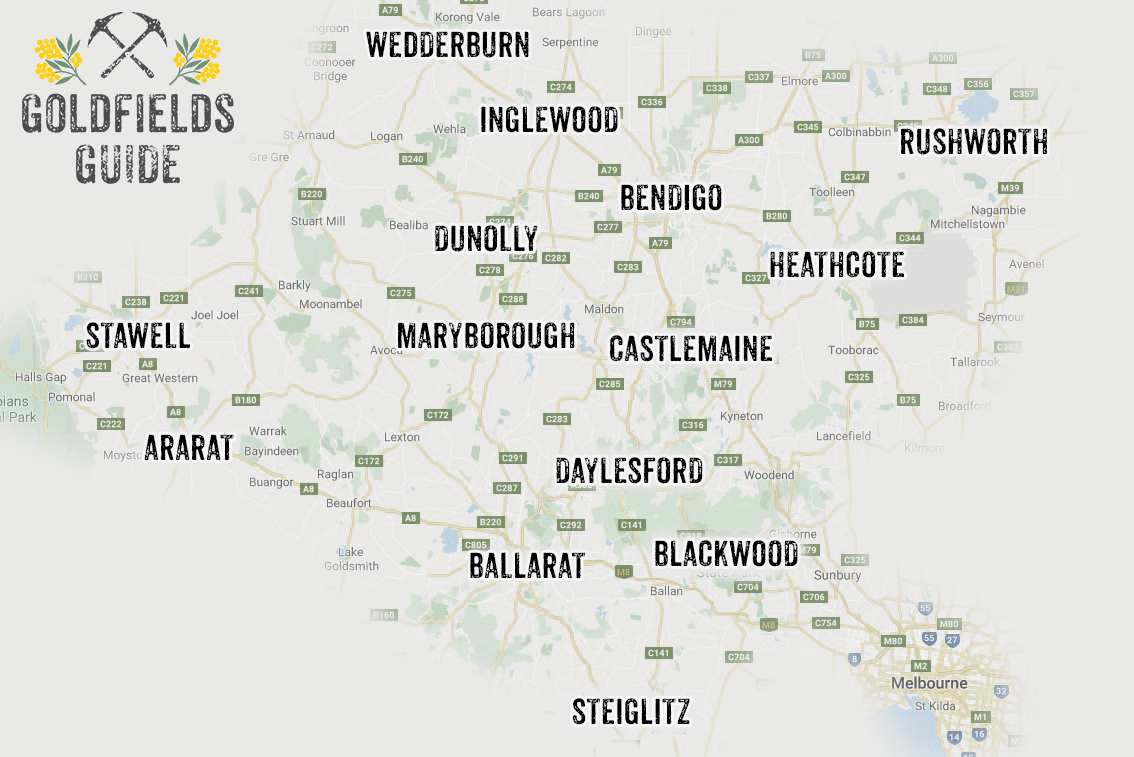 The Victorian Goldfields region is strongly associated with the 1850's Victorian gold rush.
Many towns were established during the gold rush and extensive remnants of the rush remain throughout the area today.
The Victorian Goldfields lie roughly between Ballarat, Rushworth, Wedderburn and Stawell.
Notable towns include Ballarat, Bendigo, Rushworth, Whroo, Maryborough, Maldon, Castlemaine, Moliagul, Dunolly, Daylesford, Avoca, Ararat, Steiglitz, Blackwood, and
many more
.
The impact of the Victorian gold rush is strongly evident in the
towns
of the Goldfields as well as scattered throughout the surrounding
bushland
.
Mineshafts
and mullock heaps are an extremely common sight throughout the
bushland
of the Victorian Goldfields.
Abandoned mines in the Victorian Goldfields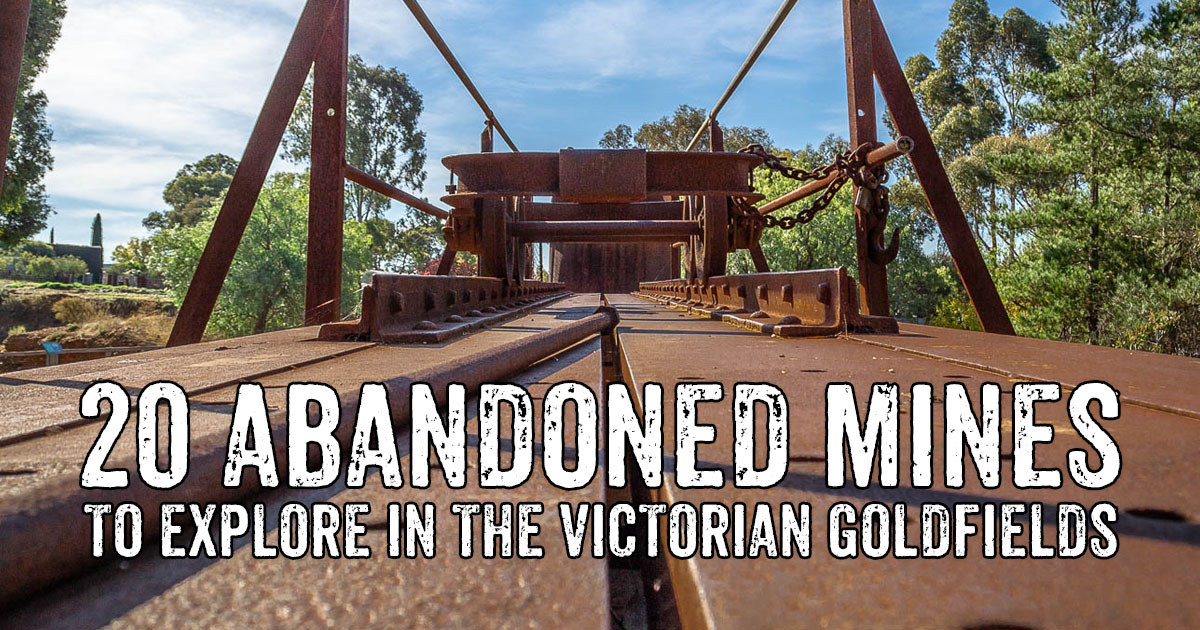 You can explore many fascinating
historic mines
throughout the Victorian Goldfields, including:
Gold prospecting in the Victorian Goldfields
You can also try your luck at gold prospecting, check out these great resources for prospecting in the Victorian Goldfields:
Underground mine tours in the Victorian Goldfields
If you're looking for an adventure, you can take unforgettable underground mine tours at:
The Welcome Stranger gold nugget
Bushrangers of the gold rush
Calling himself Captain Francis Melville and posing as a gentleman, he reached Victoria about October 1851 and by December had turned bushranger.
Historic Cemeteries
More to explore in the Victorian Goldfields
Take a look at the goldfields
accommodation page
to find great places to stay while you explore the Victorian Goldfields.