If you are looking for places in Victoria's Golden Triangle to find gold, this list provides some popular areas to get you started where gold detecting, panning or sluicing is permitted and gold is still being found regularly.
Each location also includes a collection of helpful resources for the area such as historical goldfields maps, newspaper archives, creeks and dams in the area, forum posts, YouTube videos, campgrounds, and more.
INDEX (click to go to each section)
CENTRAL GOLDFIELDS SHIRE
When browsing newspaper articles for the Maryborough district, keep an eye out for mentions of: Blackmans Lead, Mosquito Flat, Telegraph Reef, Flagstaff Gully. These are all located within the Craigie State Forest.
Forum threads (Prospecting Australia Forum)
Historical goldfields maps
Creswick gold field, Dept of Mines, 1880. Shows quarries, shafts, springs, rock specimens, points of eruptions, dips and strikes, quartz reefs, and auriferous leads. Detailed notes to the side of the map.
Creswick gold field geological map, 1880. Shows quartz reefs, dips of strata, points of eruption, auriferous leads, porphyry, lower silurian, lower pliocene, middle pliocene, newer volcanic, upper pliocene, and post pliocene.
Digitised newspaper archives (Trove)
Gold Luck Victoria - Gold panning, highbanking, crevicing, Facebook group as well. Has multiple videos at Slaty Creek in the Creswick Regional Park.
Dunky and the Rav3n - Panning, sluicing, highbanking at Slaty Creek, Creswick Regional Park.

Shane'Oz Gold

- Gold prospecting in Victorian Goldfields, trommel and highbanker sluice operation. Has a couple of videos detecting around Creswick.
Places of interest within the Creswick Regional Park
Areas immediately around campgrounds have been heavily prospected
MORE GOLD PROSPECTING RESOURCES
Chicks with Picks Australia is a fantastic new clothing label created specifically for women with gold fever! Based right here in the Victorian Goldfields, Chicks with Picks offer a wide range of items including hoodies, rain jackets, t-shirts, singlets, gear bags, boot protectors, masks, and more. Click here to check out Chicks with Picks Australia!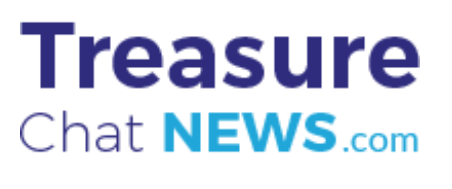 Treasure Chat NEWS is a 24/7 live News/Media outlet dedicated exclusively to treasure hunting in all its amazing forms. Regardless if your treasure is gold, coins, relics, rings, buckles, buttons, bottles or the countless other wonderous things we all chase on land and sea, this site is dedicated to you.
Click here to check out Treasure Chat NEWS!