Take a underground tour by candlelight at Carman's Tunnel, an authentic 19th century gold mine in Maldon VIC.
There is so much to experience in the Victorian Goldfields region! You can try your luck at gold prospecting, take a guided tour of an underground gold mine, learn about the rich local history, explore waterfalls and caves, enjoy swimming and bushwalking, head out on a camping trip, take a heritage train ride or even a ghost tour! Check out the following list of 10 things you've got to experience in the Victorian Goldfields.
1. Check out the underground Mine tours

Guided underground mine tours offer a unique, unforgettable experience where you can immerse yourself in Victoria's mining history in an exciting and engaging environment. There are three fantastic places in the Victorian Goldfields where you can take underground mine tours.
See more underground mine tours throughout the rest of Victoria
here
.
2. try your luck at Gold prospecting

People have been prospecting for gold in the
Victorian Goldfields
since the 1850's gold rush saw the entire state turned upside down with gold fever! The Victorian Goldfields are a popular destination for gold prospectors, with many of the world's largest alluvial gold nuggets found in the area (including the famous
Welcome Stranger
gold nugget discovery in 1869). Modern day prospectors continue to make significant gold discoveries in the region. Check out the following pages which will help get you started in your search for gold.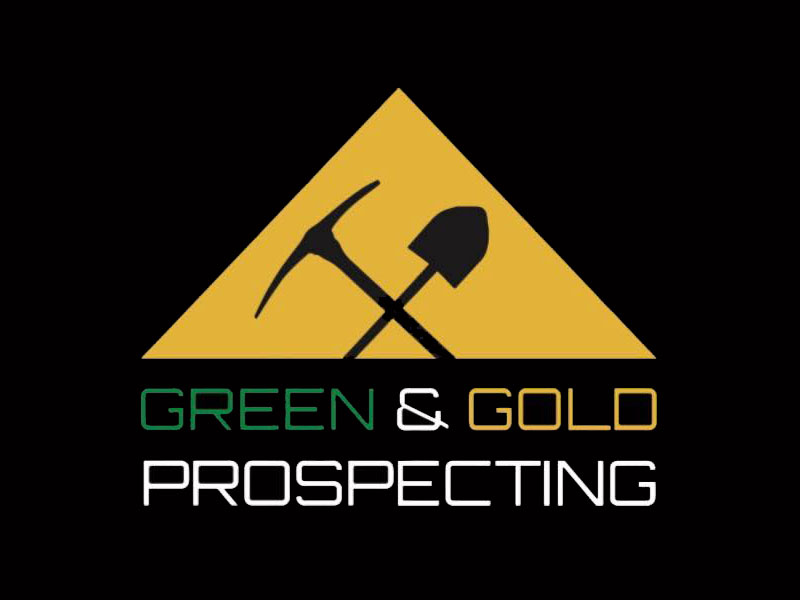 Are you looking for in-depth gold prospecting training, tips and tricks in Victoria's Golden Triangle?
Green and Gold Prospecting
provide exclusive one on one gold prospecting tours and training days, specialising in the Bendigo and Castlemaine regions. Great to book on your own or as a fun day out with the family, a training session with Green and Gold Prospecting offers valuable insight into the world of gold prospecting, and equips you with the knowledge you need to successfully search for gold on your own.
3. Explore the rich local history
The Victorian Goldfields region is strongly associated with the 1850's Victorian gold rush, with many
towns
being established during the rush and many remnants of the rush remaining throughout the area. The impact of the Victorian gold rush is strongly evident throughout the entire region. Mineshafts and mullock heaps are an extremely common sight throughout the bushland of the Victorian Goldfields, and you can regularly come across abandoned mines, discarded boilers, machinery site foundations, the remains of gold puddling machines, cyanide vats, gold rush cemeteries and more.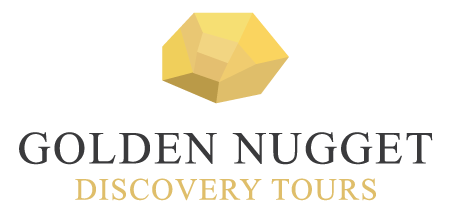 Experience the best Victoria has to offer with
Golden Nugget Discovery Tours
, a genuine Ecotourism Operator offering a wide range of nature, heritage and adventure tours throughout the many unique regions of Western and Central Victoria. Guided tours are available across the Goldfields, Daylesford & Spa Country, Pyrenees Wine Region, Grampians National Park, and Great Ocean Road!
4. discover the Waterfalls

Although the Victorian Goldfields are typically characterized by dry bushland and sun-baked clay, did you know there are also many waterfalls scattered throughout the region? With a selection ranging from seasonal trickles to breathtaking cascades, if you're exploring the Victorian Goldfields during the wetter season then you'll definitely want to check out the local waterfalls.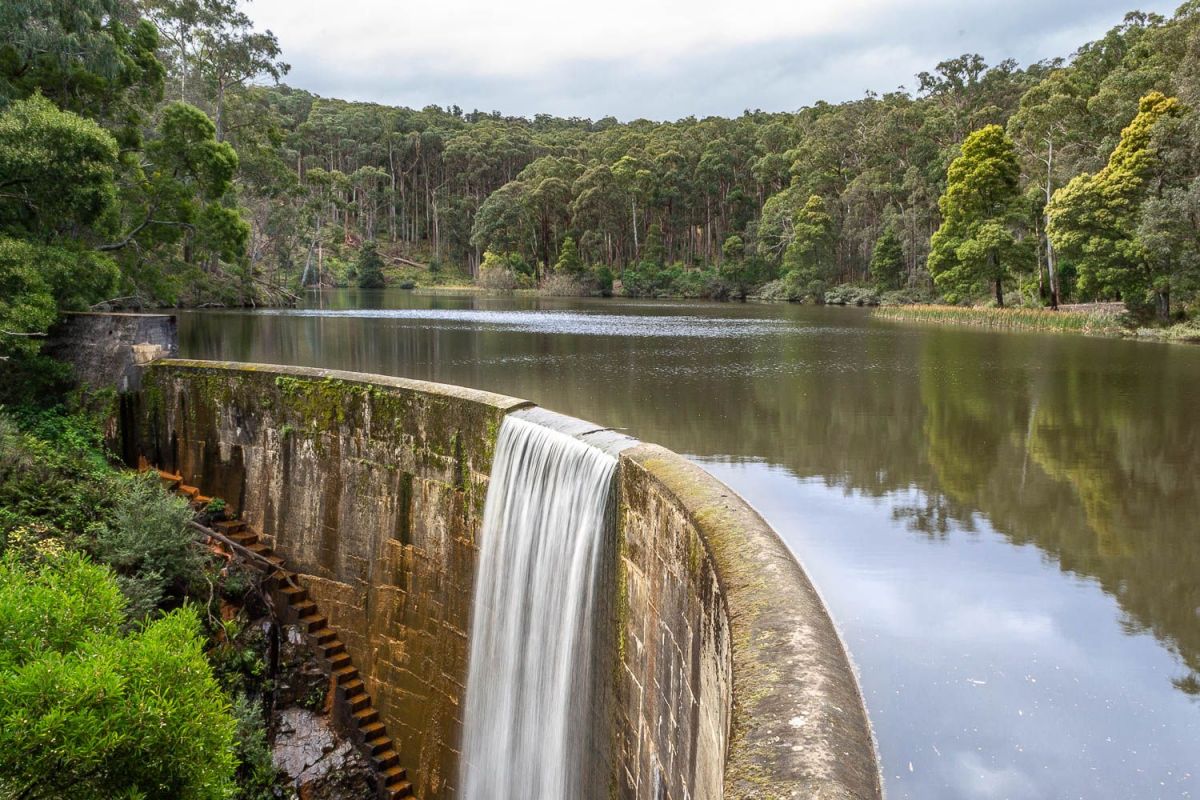 There are heaps of great swimming spots throughout the Victorian Goldfields! We have plenty of creeks, rivers and reservoirs which are great for swimming, fishing, picnics and more. Relax in a rock pool or take a dip in one of the larger swimming holes at
The Cascades
in Metcalfe. Swim beneath a waterfall at
Turpins Falls
in Langley. Kick back in the gorgeous multi-level spa pools which have been created with the rocks at
Three Bridges
in Eddington. Check out more of our top picks for swimming in the area:
6. explore the best Bushwalking spots

Bushwalking through the Goldfields is a fantastic way to get outside, explore the natural world, discover gold rush relics from as early as the 1850s, encounter native animals and birds, and maintain your fitness levels. There are so many excellent trails for walking, ranging in length from a few hundred metres to many kilometres. Some of the most impressive walks in the region include
Melville Caves
in Brenanah,
Blue Waters
in Creswick,
Iron Mine and Blast Furnace
in Lal Lal, and
Black Hill Reserve
in Ballarat.
7. Explore the towns of the Victorian Goldfields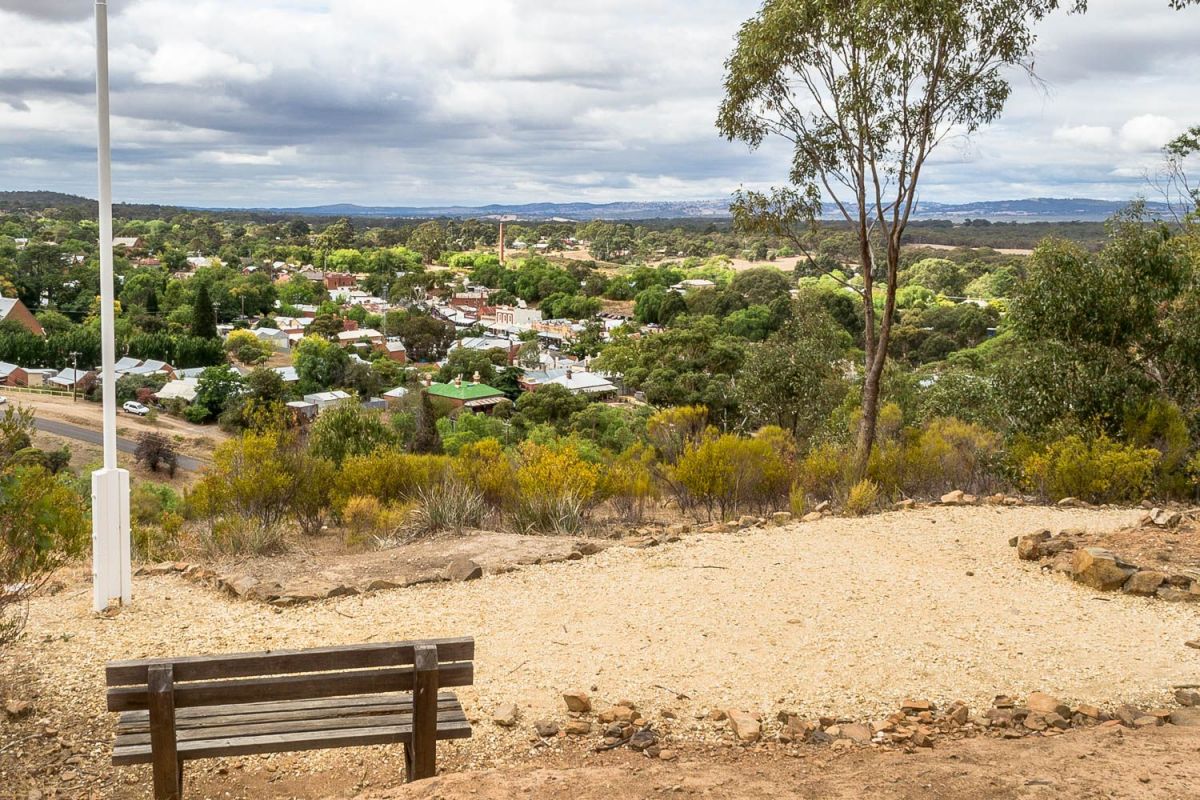 Views over Maldon, grand and gorgeous gold town, from the lookout on Anzac Hill.
There are so many beautiful towns throughout the Victorian Goldfields region. Many of them owe their very existence to the 19th century gold rush, and evidence of the rich local mining history can be found throughout the region in abundance. Use the page linked below to discover some of the local towns, click on each one to find out more.
8. head out on a camping trip
Camping is a great way to explore the Victorian Goldfields. Many campgrounds are located close to interesting attractions and historic sites, and the Goldfields region is certainly not lacking in fascinating things to discover. There are many excellent campgrounds throughout the goldfields, both structured and unstructured. The page linked below focuses on the structured campsites with convenient facilities such as picnic tables, toilets, fire pits, etc.Take a look through these campsites and get some great new ideas for your next camping trip!
9. Take a Heritage train ride

Enjoy a journey on a heritage train and travel between historic gold rush villages, across stunning gullies and gorges, through beautiful forests and along impressive old bridges. There are many organisations across Victoria that provide unforgettable experiences on heritage locomotives, and each provides their own unique services on their lovingly restored trains and carriages. Check out the following page to discover them all, starting with those in and around the Victorian Goldfields region.
10. go along on a Ghost tour or paranormal investigation
The Goldfields and surrounding areas of Victoria host a rich, fascinating (and often dark) history. A casual browse through old newspaper articles can quickly reveal the darker side of life in Victoria during the 19th and early 20th centuries.
Ghost tours are a great way to learn about the sometimes gruesome history of our region. Various ghost tours differ so greatly from each other that you cannot simply stop at one! You can learn about the terrifying conditions at the Aradale Lunatic Asylum, take a guided stroll through Ballarat's Old Cemetery and the town's forgotten underground, walk the halls of 1800's gaols and learn about some of the particularly terrible inmates and incidents, or become a paranormal investigator for the evening using state of the art technology and techniques. Experience tours run by historians, paranormal investigators, mediums, and theatrical performers - every tour is unique.
The following ghost tours will give you a night you'll never forget, so grab a friend and head out for an evening of gruesome history, tales and terrors!